Public Opinion in S. Korea is Key to Resolving Wartime Requisitioned Workers Issue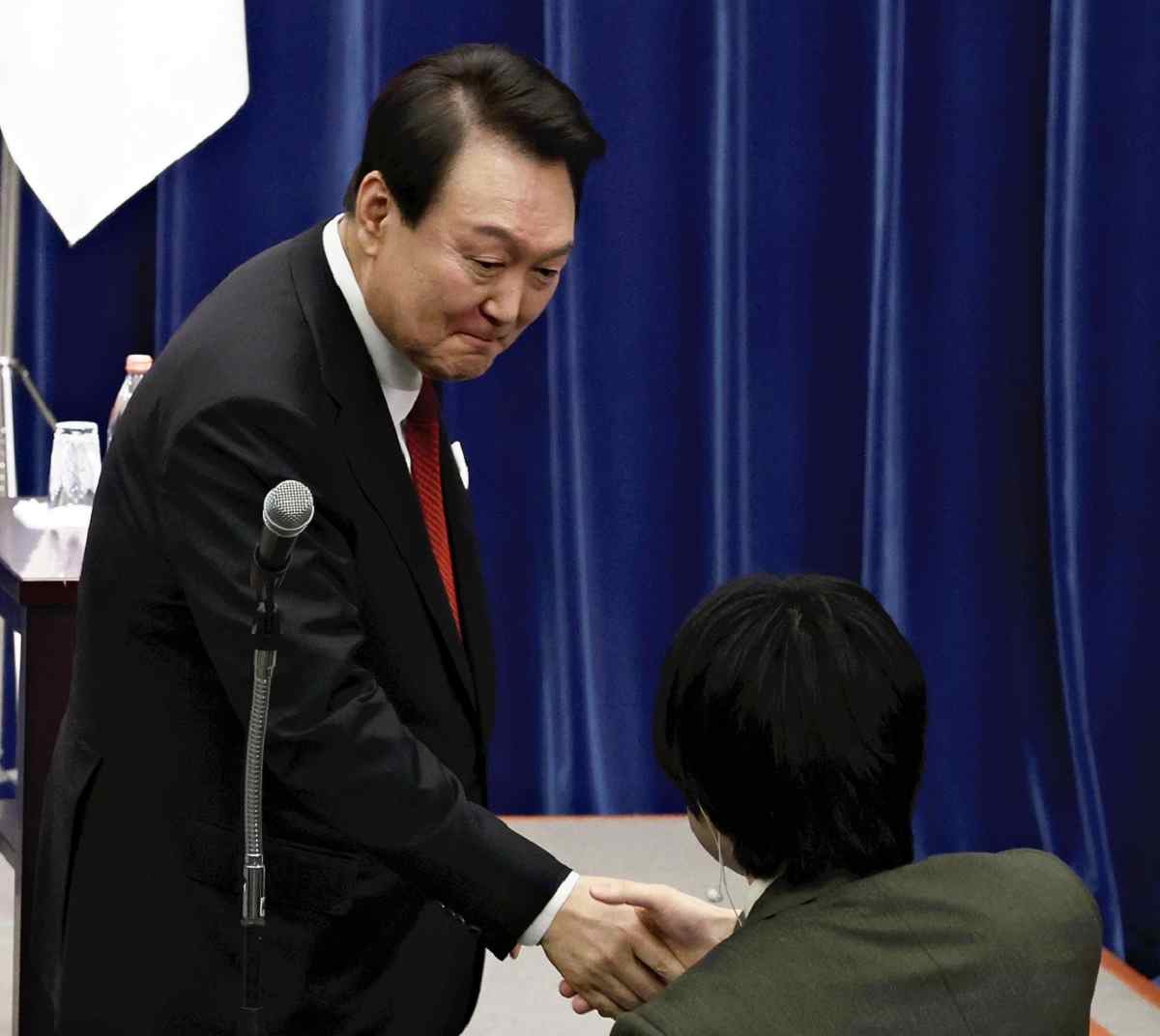 16:37 JST, March 17, 2023
A plan to solve the issue of lawsuits linked to former wartime requisitioned workers from the Korean Peninsula "has laid the groundwork for both countries to discuss future-oriented development" of their relationship, South Korean President Yoon Suk Yeol asserted at a joint press conference with Prime Minister Fumio Kishida after their summit on Thursday.
The plan, announced by the South Korean government on March 6, calls for a South Korean foundation to pay plaintiffs an amount equivalent to court-ordered compensation in lieu of the two defendant Japanese companies, and it does not presume funding from the Japanese companies.
In South Korea, this announcement has been widely perceived as a concession to Japan.
From that perspective, South Koreans were paying attention to how far Yoon could draw out Japan's "responses" at the meeting. In South Korea, there are calls to seek a fresh apology from Japan and donations by the Japanese companies to the South Korean foundation.
At the press conference following the meeting, Kishida expressed his intention to maintain the position of successive cabinets on historical recognition, including the 1998 Japan-Korea Joint Declaration, which clearly states Japan's "deep remorse and heartfelt apology" for colonial rule.
Yoon cited Japan's announcement that it would lift its tight restrictions on exports of three items, including semiconductor-related materials, to South Korea as an achievement at the same press conference.
Yoon also likely counts as an achievement the announcement of a plan by both countries' business communities to jointly establish a fund for projects in fields such as youth exchanges.
However, it is unclear whether these efforts will assuage opposition inside South Korea.
During the press conference, a South Korean reporter pressed Yoon: "What is the national interest we can receive from this meeting? Will it satisfy our people?"
In his answer, Yoon stressed that the national interests of Seoul and Tokyo "are not a zero-sum game." Yoon added that an improved relationship would also benefit South Korea in its response to missile launches by North Korea.
In South Korea, some plaintiffs who oppose the planned solution have shown a willingness to continue their court battle. The left-wing Democratic Party of Korea, the largest opposition party, is criticizing the solutions as a "servile tributary diplomacy" in anticipation of a general election in April next year.
Kishida said at the press conference that he would "continue to produce results one by one." Yoon likely hopes that such remarks by Kishida will lead to further steps by Japan on the issues of former requisitioned workers.
Add TheJapanNews to your Google News feed.