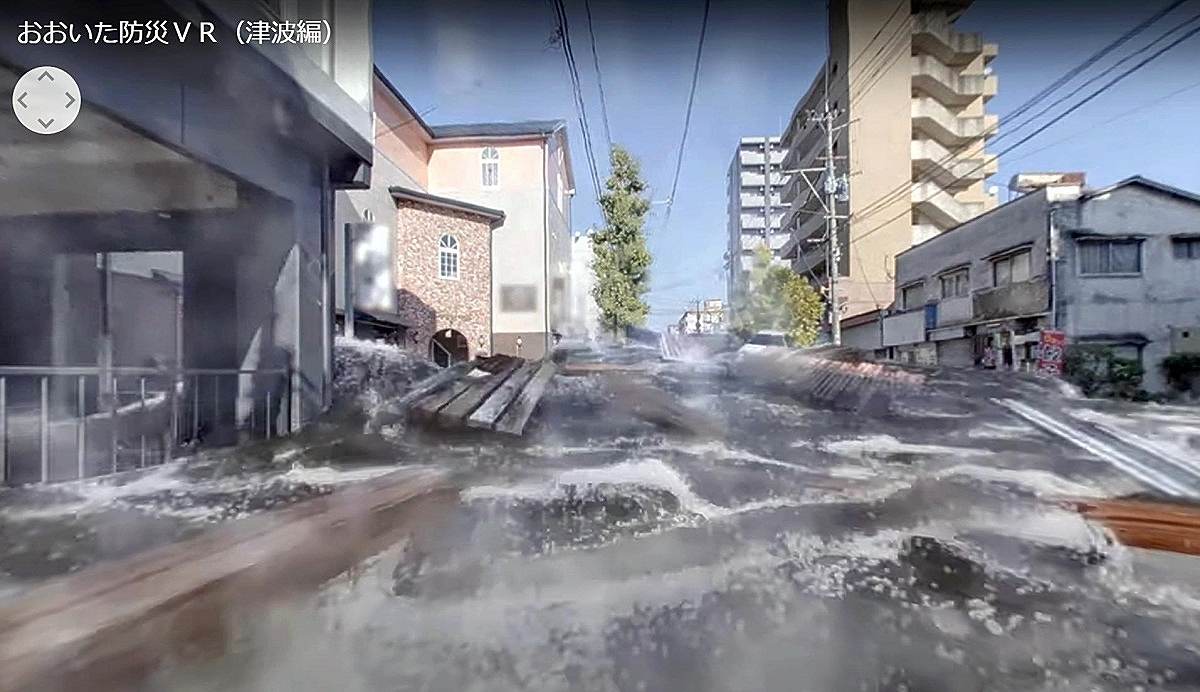 The Yomiuri Shimbun
7:54 JST, January 29, 2021
This is the third and last installment of a series that looks at points to remember in the event of a tsunami, based on lessons learned from the 2011 Great East Japan Earthquake.
Without concrete imagery or experience of what an evacuation is really like during a disaster, knowing exactly what to do when the time comes will be a challenge for the average person.
To prepare for the eventuality of a tsunami warning being issued, for example, it is important to undergo — on a regular basis — an evacuation drill that provides an impression of reality.
One example of how to do this can be found in the smartphone app "Nige-Tore," which trains users in how to evacuate.
After presetting an evacuation site in the app, a message such as "A tsunami will arrive within 15 minutes" will appear on the smartphone screen. As the user heads for the evacuation site, a map showing their current location is displayed and voice reminders of the remaining time before the tsunami hits are played. Users can adjust the starting time of their evacuation drill forward or backward and will be assessed on whether they evacuated safely.
The app was developed by researchers centering around a research lab led by Katsuya Yamori, a professor at the Disaster Prevention Research Institute of Kyoto University. The goal was to make such drills as real as possible.
In developing the app, as much data as possible related to tsunamis — released by the Cabinet Office and other bodies — and the global positioning system (GPS) was utilized. Some local governments have already incorporated the app into their evacuation drills.
"During an actual evacuation, the beginning of evacuation could be delayed or the evacuation destinations may have to be changed, depending on circumstances. We would like people to try multiple evacuation scenarios," Yamori suggested.
■ Planning an escape route
Various scenarios should also be assumed with regard to evacuation routes.
Mihoko Takahashi, managing director of the society of bosaishi (experts with knowledge and skills related to disaster prevention) of Hyogo Prefecture — a nonprofit organization — advises that people should walk evacuation routes while referring to hazard maps ahead of time and check whether there are areas where roads could be closed off due to fallen concrete walls or buildings or bridges could be impassable as they have collapsed. It is also important to take routes under changing conditions, during the day or at night, and even on rainy days, for instance.
"It is also important to know in advance whether there are any places that will become pitch-dark because there are no streetlights nearby, or whether it would be safe when evacuating with an elderly person or a child," Takahashi added.
Unfortunately, when the time comes for an actual evacuation, people tend to hesitate to act. In order to prevent a mentality of underestimating the danger, it is also advisable for people to experience the bodily sensation of the horror of tsunamis.
"Oita Bosai VR" (Oita disaster-prevention virtual reality) is a series of videos that feature simulated scenes of natural disasters and were produced by the Oita prefectural government. They have been publicly available on YouTube since late last year."
One video allows viewers to view various simulated scenes of a tsunami — presumed to be caused by a massive temblor in the Nankai Trough — hitting a port city area.
One can also experience bodily sensations at disaster prevention-related facilities such as the Tsunami and Storm Surge Disaster Prevention Station in Osaka.
■ Knowing the risks
The Cabinet Office conducted a survey in 2012 of people living in coastal communities of Iwate, Miyagi and Fukushima prefectures, which were hit by the 2011 Great East Japan Earthquake.
The survey asked whether people thought a tsunami would reach or could reach their communities during that quake. Among those who live in the districts where people had already tackled disaster-prevention measures for a tsunami, a combined total of 65% said they thought so. Among those who live in districts where they had not taken prevention measures, only 48% said so. Those who were able to evacuate safely during the tsunami accounted for 41% in the former group, but 27% in the latter.
This demonstrates that people living in those districts where disaster-prevention activities have been implemented vigorously are more likely to evacuate safely. Therefore, if there are evacuation drills held by voluntary disaster-prevention organizations in local communities, residents should actively take part.
■ Practicing multiple scenarios
Minabe, Wakayama Prefecture, is a town that could be hit by a tsunami as high as 14 meters in the event of a Nankai Trough earthquake. "While the town government has crafted its stance on disasters posture for a tsunami that occurs in the daytime, a local volunteer organization has implemented drills based on a tsunami that happens at night. It also includes scenarios of assumed evacuation routes being closed off.
Hiroyasu Nishiyama, 66, the head of the town's liaison council of volunteer disaster-prevention associations, said: "When a tsunami actually hits our area, we won't be able to do more than what we have practiced. It is necessary to prepare for it with a sense of crisis."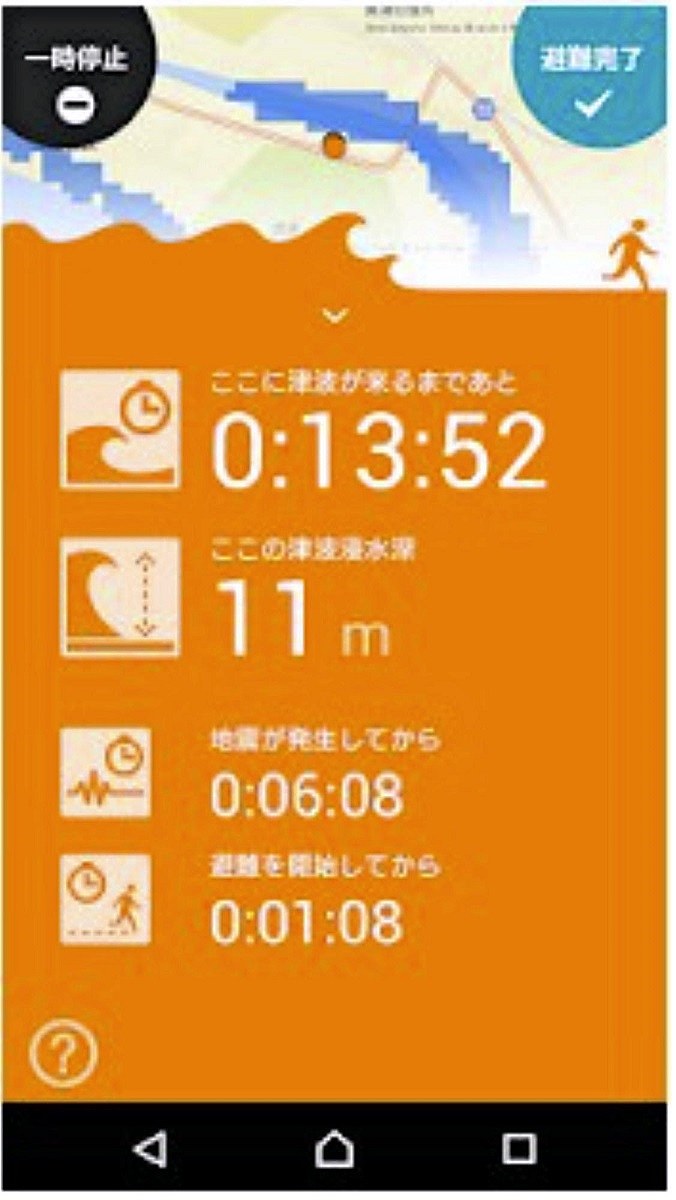 Add TheJapanNews to your Google News feed.