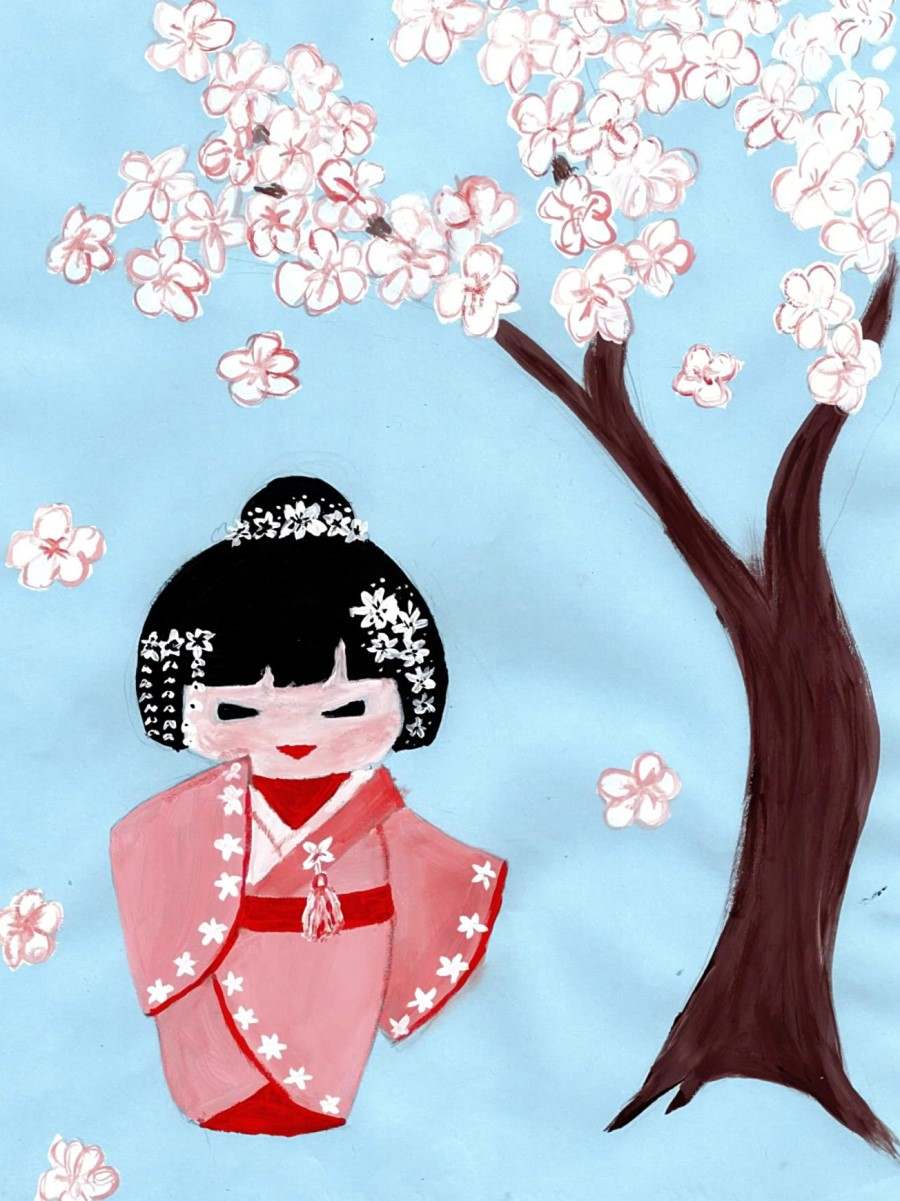 12:45 JST, May 9, 2023
A Tokyo-based musician has published a picture book to support Ukraine using money raised through crowdfunding.
Keiichiro Nemoto's publication features pictures drawn by numerous contributors, from preschoolers to adults.
After deducting expenses, Nemoto, 42, donated the collected money to the Ukrainian Embassy in Tokyo. "I hope it will be of some help to people who are suffering due to the war," he said.
Singer-songwriter Nemoto, who lives in Mitaka, is musically active in Japan and abroad and based the book on one of his songs.
He came up with the idea of creating a picture book around October due to concerns that reports on the ongoing Russian invasion of Ukraine had reduced in number and that the interest of people in Japan was waning.
Nemoto said he felt frustrated and thought he should do something to help in his capacity as a musician. While thinking about what he could do, he remembered a song he had written about 15 years previously, titled "Kiseki" (miracle). The song is themed around Christmas and war and expresses the hope that Santa Claus will visit every country, regardless of it being rich or poor or even involved in conflict — to perform a miracle.
Preschoolers' drawings
Nemoto decided on the picture book format in the belief that "anyone can draw." He also was keen for multiple people to contribute to the book so it would contain different perspectives.
To find people willing to draw for the project, Nemoto searched the internet for organizations with ties to Ukraine. Upon learning that a Yokohama preschool had held online exchanges with a preschool in Ukraine, he asked people at the schools to provide drawings.
He received 32 pictures based on the children's memories of their exchange. One work features children building a snowman while wearing clothes in the colors of the Ukrainian national flag. Another depicts a woman wearing a kimono under a cherry tree in full bloom.
Nemoto also asked various picture book artists and illustrators to contribute drawings; many declined to do so, but others sympathized with his idea and sent him works.
3 languages
Taking production costs and potential donations into account, Nemoto began his crowdfunding drive on Dec. 2 with a target of ¥250,000,
To achieve the goal, he posted some of the works scheduled to be published in the book on such social media sites as Twitter and Instagram almost daily from early November. He also solicited donations from friends on social media sites.
By Dec. 25, the final day of the drive, the total stood at ¥266,000, exceeding the initial target. Production of the book began immediately and was completed in March.
The B5-sized, 132-page book is written in three languages: Japanese, English, and Ukrainian. In addition to pictures drawn by children, it also includes a story about a woman who evacuated from Ukraine to Romania, among others.
In total, 70 copies of the book were printed and given to people involved in the project. After deducting expenses, Nemoto donated about ¥60,000 to the Ukrainian Embassy in Tokyo.
Nemoto is enthusiastic about continuing his support for Ukraine. He plans to print more copies of the book and sell postcards featuring his own drawings and donate the proceedings to organizations supporting Ukraine.
Add TheJapanNews to your Google News feed.