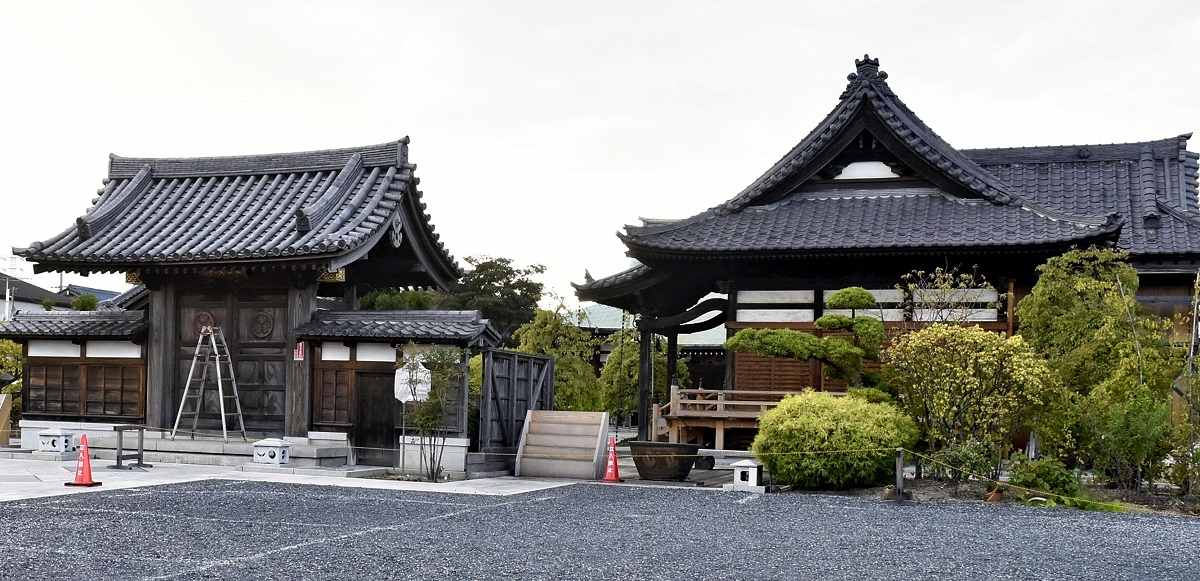 16:31 JST, October 8, 2023
Police have arrested a man and a woman on suspicion of killing the head priest of a temple in Adachi Ward, Tokyo, by burning a large amount of charcoal briquettes in the temple's ossuary in July, authorities said.
Shinomasa Otani, the head priest of Genshoji temple, died of carbon monoxide poisoning.
The Metropolitan Police Department arrested Ryuta Saito, 50, the president of a stone company in Kamagaya, Chiba Prefecture, who lives in the city and Junko Aoki, 63, an executive of the company and resident of Nerima Ward, Tokyo, on Saturday.
Otani is believed to have been involved in a dispute with them over the sale of gravestones for more than a year.
The MPD is investigating what actually took place among the three, it said.
Saito and Aoki are suspected of entering the temple's ossuary and burning charcoal between 11 p.m. on July 22 and 8:30 a.m. the following day, according to the MPD. Otani, then 70, is believed to have died when he entered the ossuary on the morning of July 23.
The ossuary, located underground, is about 4 meters wide, 4 meters long and 3 meters high.
When Otani went down a ladder from the ground to the ossuary to arrange the remains kept by the temple, he noticed the charcoal. He lost consciousness while trying to carry it out, according to the MPD.
He was pronounced dead at the hospital where he had been taken.
His wife, in her 60s, who was nearby, and two family members who went into the ossuary to help him, also complained of temporary health problems and were taken to the hospital.
Add TheJapanNews to your Google News feed.