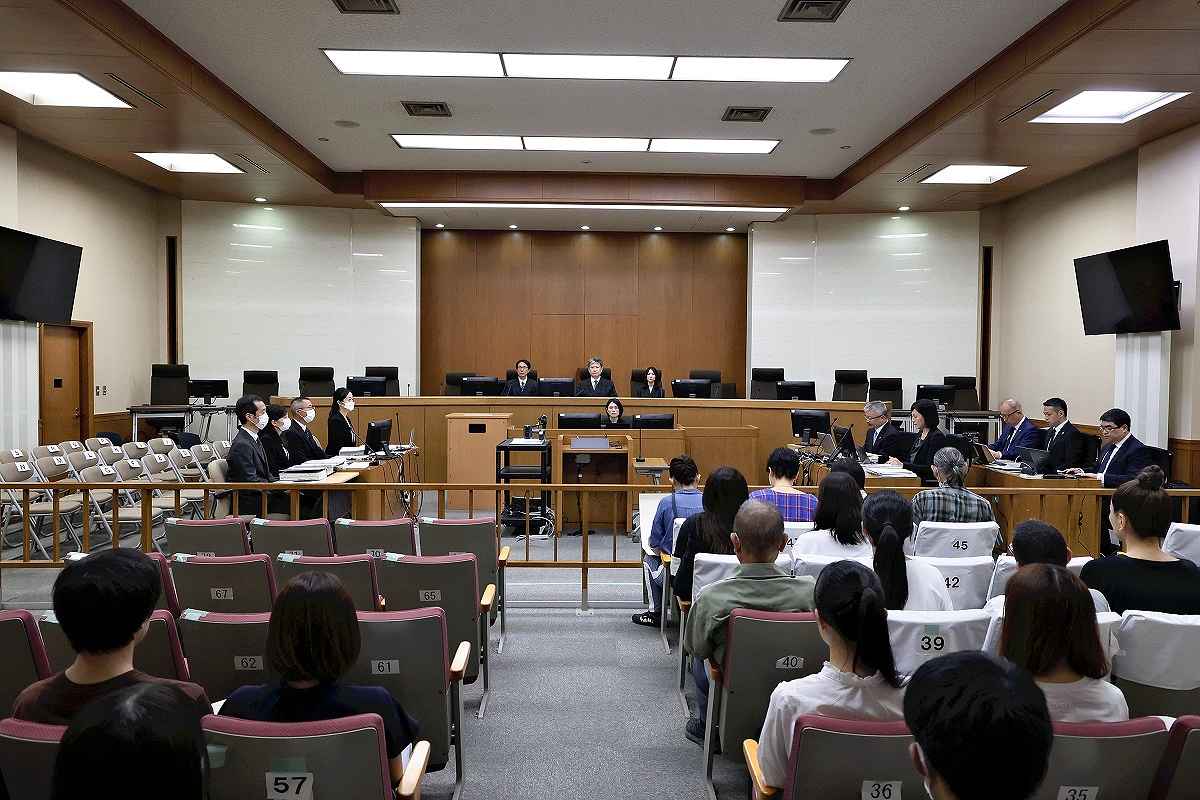 10:55 JST, September 6, 2023
KYOTO (Jiji Press) — A man accused of carrying out a deadly arson attack on a Kyoto Animation Co. studio four years ago admitted to the charges in the indictment, in the first hearing of his trial at the Kyoto District Court on Tuesday.
"I didn't imagine that so many people would lose their lives, and I now think that I went too far," Shinji Aoba, 45, said at the outset of the lay judge trial, admitting that he carried out the attack.
Aoba, who appeared in the courtroom in a wheelchair, has been indicted on five charges, including murder, attempted murder and arson.
The defense said Aoba should be acquitted, citing his mental incompetence, or should be given leniency, claiming that Aoba only had diminished capacity.
Prosecutors claimed that Aoba was competent enough to be held fully responsible although he was delusional. "Aoba hesitated [to carry out the attack] until just before he did it, thinking about whether he should do it or turn back. He committed the crime although he had the option to turn back," the prosecution said.
The attack occurred at the No. 1 studio of the animation powerhouse, generally known as KyoAni, in Kyoto on July 18, 2019, where 36 people were killed and 32 others were injured in the worst arson incident in Japan in terms of the number of victims since the 1989 start of the Heisei period.
Aoba's trial is planned to consist of a total of 24 sessions, including the closing session on Dec. 7, extraordinarily long for a lay judge trial. A ruling will be handed down on Jan. 25, 2024.
Add TheJapanNews to your Google News feed.