Japan Wind Power Firm's Suspected Bribery Case Involves Racehorse Ownership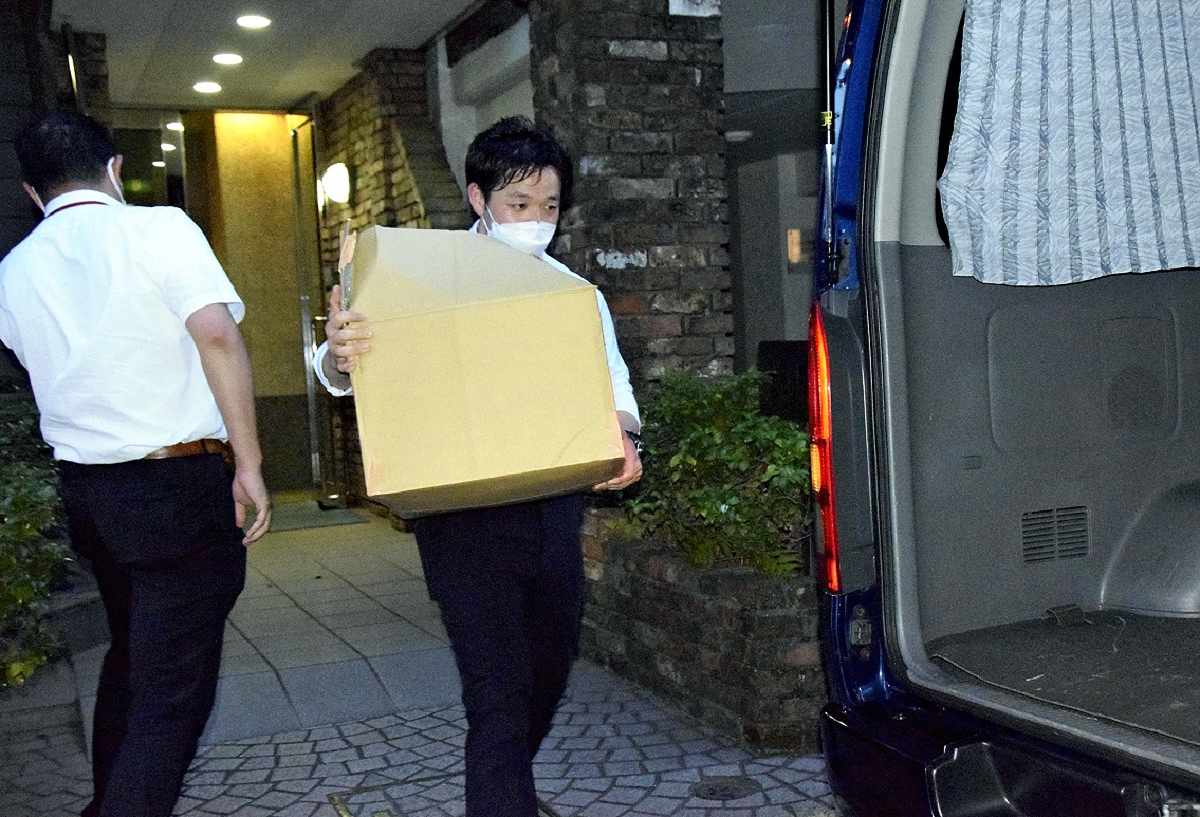 17:16 JST, August 6, 2023
Lower house lawmaker Masatoshi Akimoto, who is suspected of receiving bribes from the president of a wind power company, jointly owned racehorses with this president. The finances of their joint ownership group is also effectively controlled by Akimoto.
Japan Wind Development Co. President Masayuki Tsukawaki, 64, provided the joint ownership with about ¥30 million while his firm has been aiming to enter offshore wind power businesses. The special investigation squad of the Tokyo District Public Prosecutors Office suspects that this amount was a bribe to Akimoto, a 47-year-old member of the House of Representatives, as a reward for asking questions in the Diet that supported the company.
According to Tsukawaki's attorney and others, Tsukawaki established the racehorse joint ownership with Akimoto and another person in autumn 2021. The shareholding ratio was 45% each for Akimoto and Tsukawaki, and 10% for the third person, believed to be an acquaintance of Akimoto. Tsukawaki held the shares in the name of an acquaintance, saying that he wanted to avoid having his name associated with the racehorse ownership group.
Akimoto is a horse racing enthusiast who has repeatedly posted about racehorses on social media. He was single-handedly responsible for managing the joint ownership's funds, including purchasing horses and entering them into races, as well as managing the group's bank account and paying for feed and stables. Tsukawaki is believed to have entrusted him with the management of such details.
The lawmaker contacted Tsukawaki when the joint ownership's funds were insufficient or he found a horse he wanted to purchase. At Akimoto's request, Tsukawaki spent a total of about ¥30 million on more than 20 occasions from October 2021 to June this year, which he gave Akimoto in cash or transferred to the joint ownership's account.
Tsukawaki's attorney argues that these payments do not constitute a bribe because it was not provided for Akimoto.
"We have proof that the president has a 45% stake in the joint ownership," the attorney said to The Yomiuri Shimbun on Saturday. "He just spent money as he should as a joint owner."
Add TheJapanNews to your Google News feed.