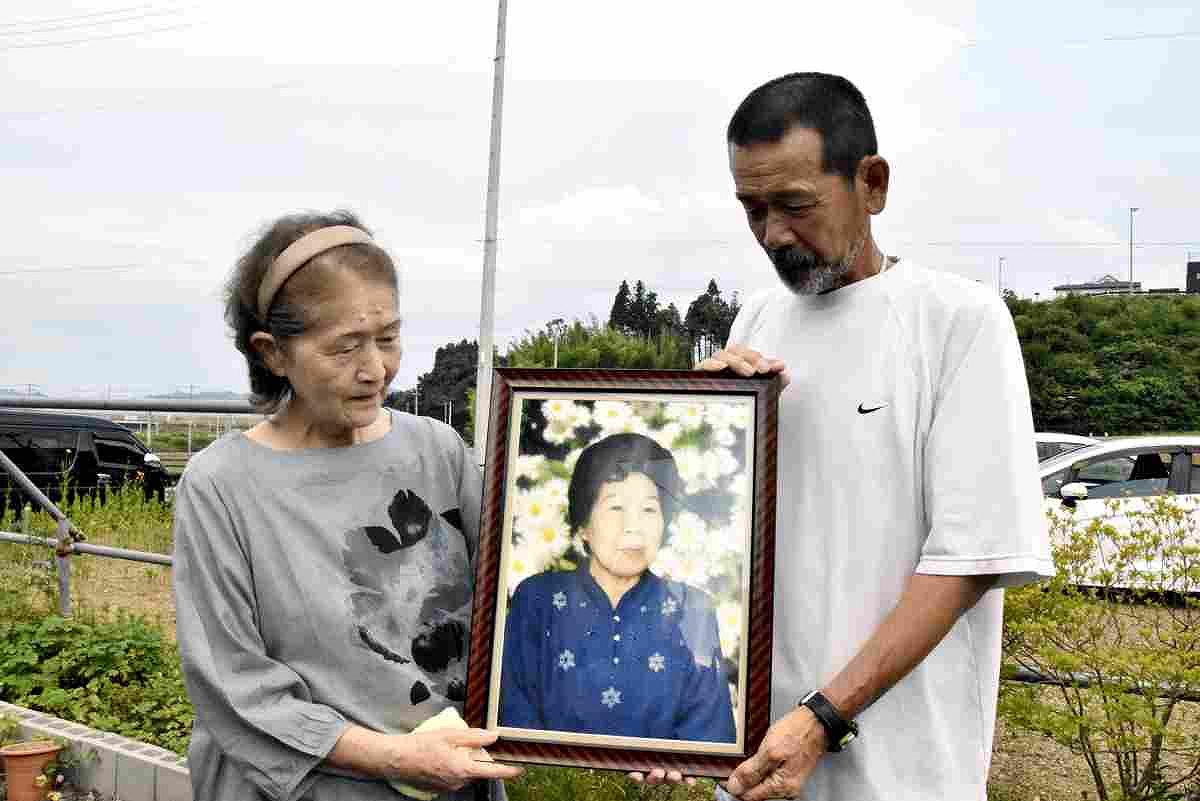 12:33 JST, August 4, 2023
MORIOKA — Previously unidentified remains of three victims of the 2011 Great East Japan Earthquake have been determined to be those of three residents of Iwate Prefecture, where the remains were found following the disaster, the prefectural police announced Wednesday.
The remains were handed over to the victims' families between late July and Tuesday.
One of the dead was Takeshi Kinoshita of the town of Yamada, who was 74 at the time of the disaster. His remains were found on land in the town in March 2011, the month of the disaster.
Another was Kine Sano, then 84, of the town of Otsuchi, whose remains were found at sea near Kamaishi in August 2011.
The third victim was identified as Yoshiko Yamada, then 83. Her remains were also found in August 2011, underwater near Rikuzen-Takata, the city where she lived.
The prefectural police identified the three based on mitochondrial DNA analysis and information from the families.
Siblings Taeko Yamada, 74, and Makoto Yamada, 68, are the niece and nephew of Yoshiko Yamada. They said they received their aunt's remains from the prefectural police on July 22. They said they spoke to their deceased relative, saying: "Welcome home. You finally came home."
Yamada was a quiet woman who lived alone. She had many hobbies, including shigin poetry recitation and Japanese calligraphy. Her remains were placed in a grave near Makoto's home in the city.
"Until now, I've been visiting an empty grave," Makoto said. "I had given up hope that she would ever come back, but I'm glad that she came back before the Bon season."
According to the prefectural police, 4,674 people in the prefecture were killed in the 2011 earthquake and subsequent tsunami and 1,110 are still missing.
Add TheJapanNews to your Google News feed.