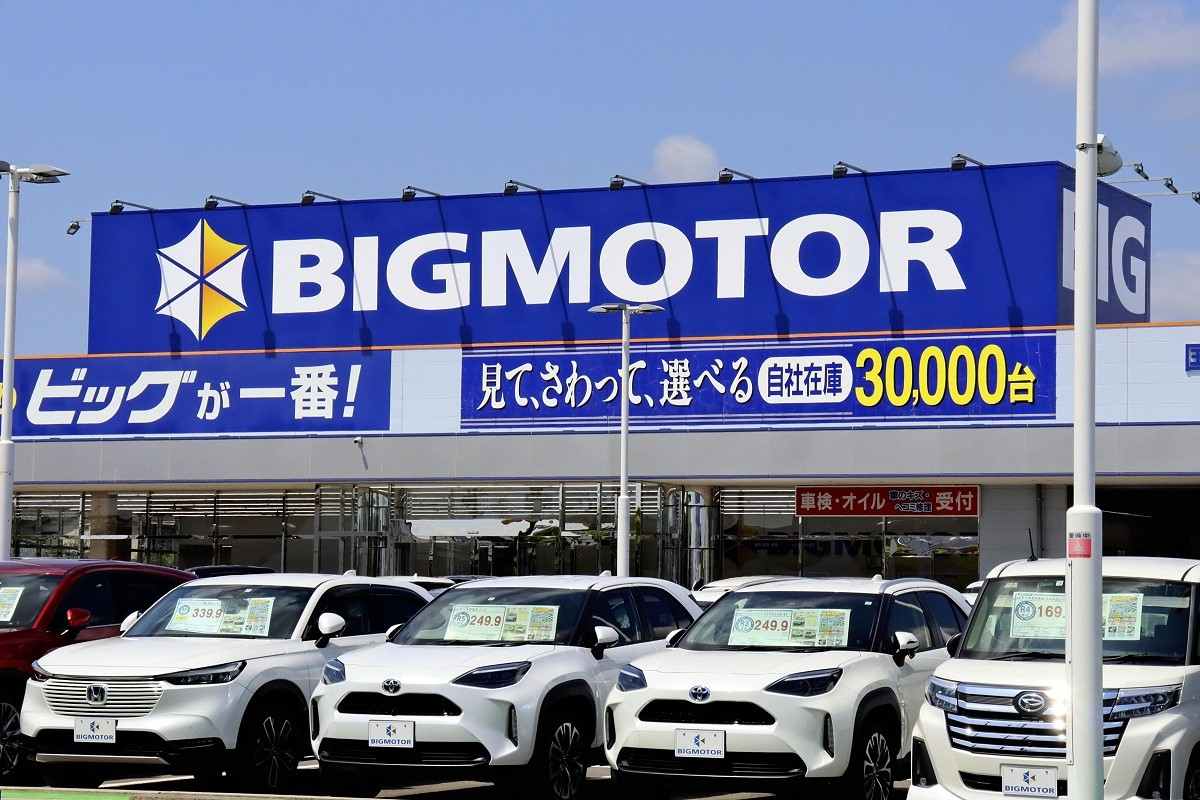 14:52 JST, July 26, 2023
Questions have been raised regarding the responsibility of three major insurance companies over their failure to detect fraud committed by Bigmotor Co.
Tokyo-based Bigmotor issued a report last week announcing that its employees had intentionally damaged customers' cars and padded insurance claims to non-life insurance companies for repairs in at least 1,275 cases, amounting to ¥49.95 million.
The major insurers, including Sompo Japan Insurance Inc., have dispatched employees to Bigmotor in the past. Sompo Japan, in particular, has strong ties with the used car dealer, for which the insurer was once the second largest shareholder.
The Financial Services Agency plans to investigate the allegations of fraudulent auto insurance applications.
At a press conference on Tuesday, Bigmotor President Hiroyuki Kaneshige stressed that the insurers "have absolutely nothing to do with the fraud."
Insurers dispatched employees to provide technical guidance to Bigmotor, among other purposes, according to Kaneshige. "I don't think they were involved at all," he said.
The three companies no longer send employees to the used car dealership giant.
Since 2011, 37 Sompo Japan employees had been dispatched to Bigmotor's sheet metal, sales and quality control divisions; since fiscal 2017, three Mitsui Sumitomo Insurance Co. employees had been sent to the auto dealer's sheet metal division; and since fiscal 2020, Tokio Marine & Nichido Fire Insurance Co. had dispatched three employees to Bigmotor's sales division.
Sompo Japan said its employees had not been aware of the fraud, but it announced Tuesday that it would set up an investigation committee consisting of outside lawyers.
Fraudulent claims impact policyholders, who will have likely paid higher premiums because the inflated claims lowered their ratings.
The insurance companies are now taking action to change the
ratings of impacted policyholders paying inflated premiums, and they are considering seeking compensation from Bigmotor over the fraudulent claims.
The financial watchdog also intends to investigate whether the insurers were involved in the fraud.
"We want to confirm the facts regarding the role played by the dispatched employees and the relationship between Bigmotor and the insurers," Finance Minister Shunichi Suzuki said at a press conference on Tuesday.
Add TheJapanNews to your Google News feed.