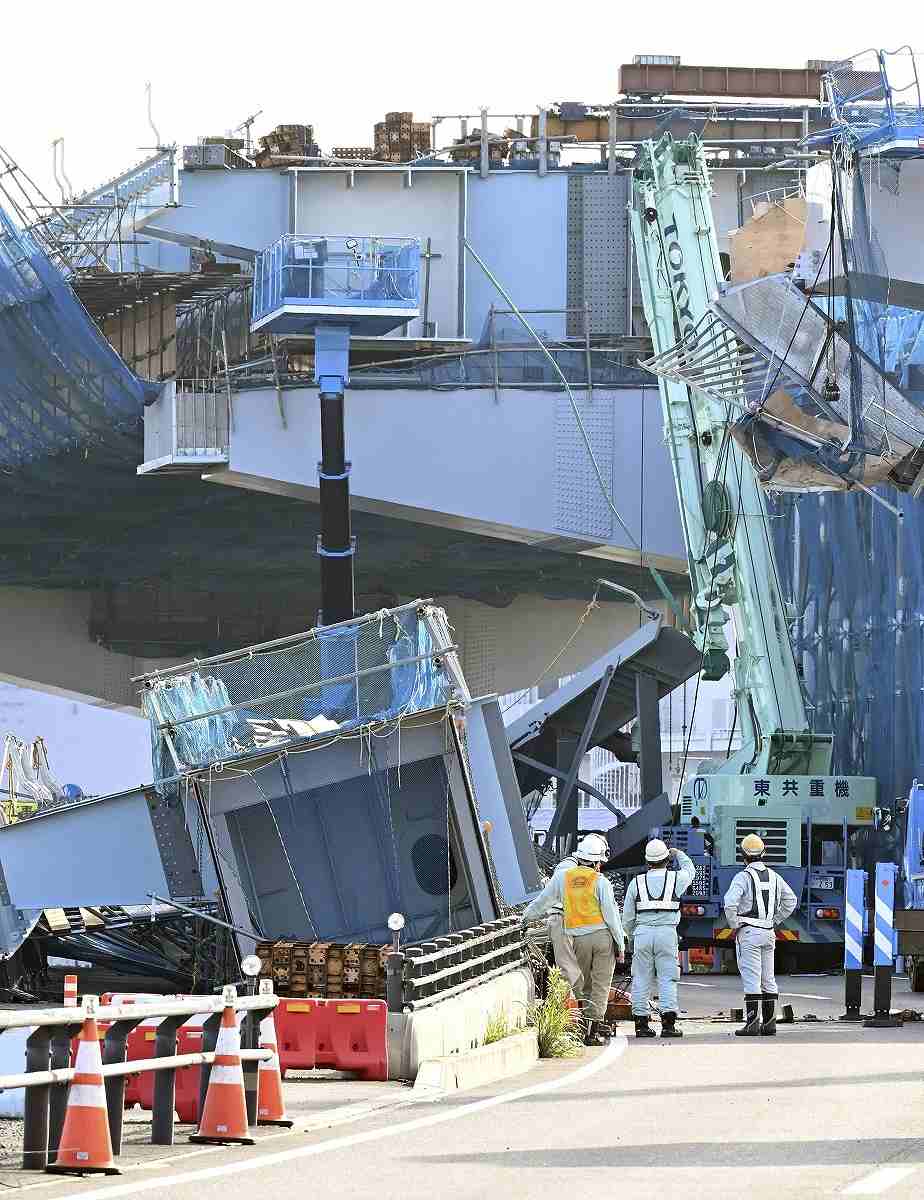 1:00 JST, July 8, 2023
SHIZUOKA — Police have launched an investigation into possible negligence after a bridge girder fell from an under-construction bypass in Shizuoka on Thursday, leaving two workers dead and six others injured.
The 140-ton girder is believed to have fallen from a height of about 9 meters when it was being lowered onto piers.
The Land, Infrastructure, Transport and Tourism Ministry has also set up a task force to investigate the incident that occurred on National Highway Route 1's Seishin Bypass.
According to the ministry's Shizuoka National Highway Office, the bypass is being jointly constructed by Namura Shipbuilding Co. based in Osaka Prefecture and Tokyo-based JST Co.
The prefectural police conducted an on-site probe on Friday to investigate the cause of the fall and the safety management of the contractors. Interviews are being conducted with the people involved.
A person linked to one of the contractors said the bridge girder fell when it was being lowered about one meter with jacks.
"It's possible that the girder became unstable in the process of being lowered," said Naoki Hiraiwa, an official at the highway office.
According to a senior police official, there were about 20 workers at the construction site at the time. The two workers who died are believed to have fallen as the girder collapsed.
A security guard on the ground suffered serious injuries.
"There is a possibility the jacks came out of position or the girder was placed in the wrong position when the girder was being lowered onto the piers, causing it to become unstable," said Yozo Fujino, president of Josai University and an expert on bridge structures.
Add TheJapanNews to your Google News feed.