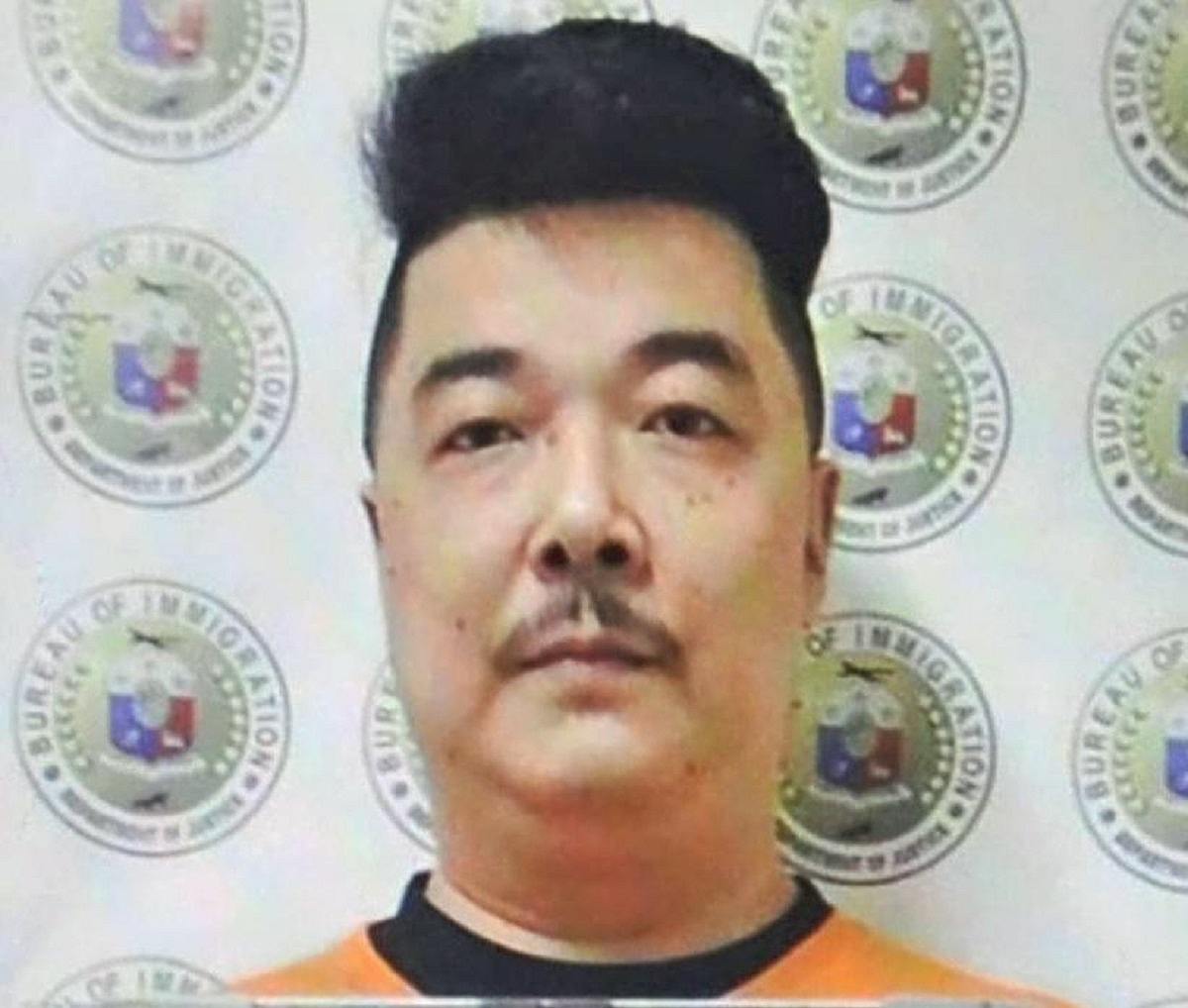 9:30 JST, June 29, 2023
The suspected ringleader of a group that committed violent crimes across Japan and recruited members via social media posts offering "dark" part-time jobs was arrested Thursday on suspicion of robbery.
The Metropolitan Police Department believes that Kiyoto Imamura, while based in the Philippines and using the nickname "Luffy," issued instructions to the perpetrators of a robbery committed in Kyoto last year. Imamura, 39, was deported from the Philippines in February and had been arrested in connection with a fraud case.
At least 60 people have been arrested for committing the string of brutal crimes that shocked Japanese society, with victims being assaulted in some cases and even killed, but Imamura is the first ringleader to be arrested. The MPD will investigate the possibility that Imamura could have issued instructions to commit other crimes.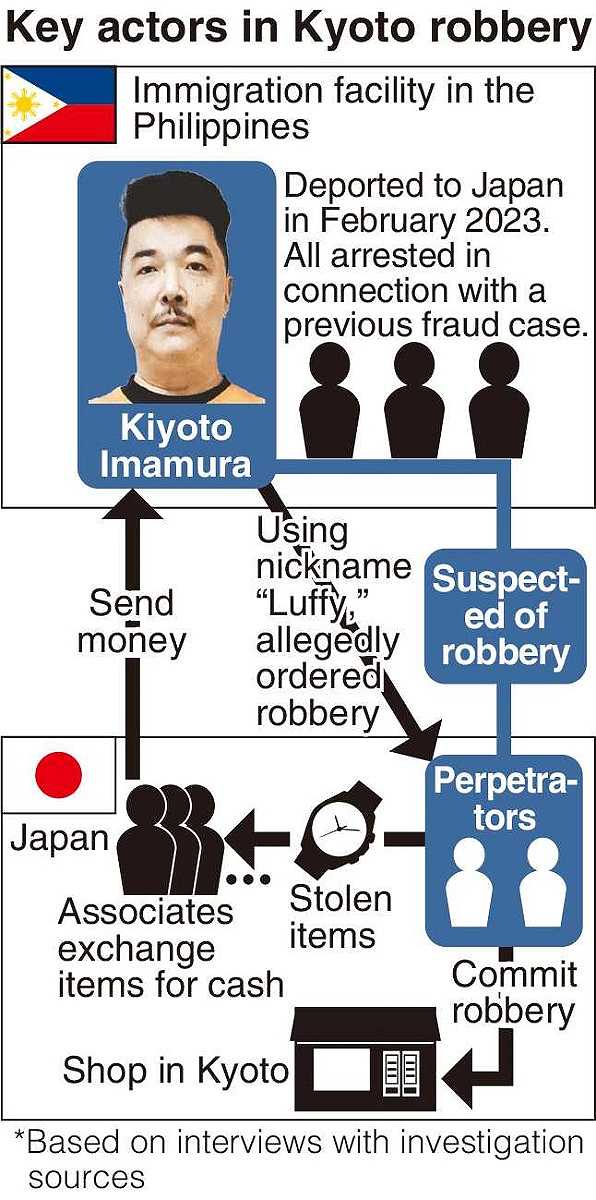 According to the MPD, Imamura is suspected of conspiring with associates to rob a store in Nakagyo Ward, Kyoto, after 3 p.m. on May 2, 2022. The perpetrators stole 41 luxury Rolex watches worth about ¥69 million.
In July that year, the Kyoto prefectural police arrested four people, including two who had allegedly been at the crime scene, on suspicion of robbery. The MPD joined this investigation in a bid to gain a clearer picture of the spate of crimes. A total of more than 10 people eventually were arrested for offences such as transporting stolen goods and selling them for cash. A majority of them have been prosecuted.
Yuki Miyazawa, a 22-year-old unemployed man, has been indicted for allegedly transporting stolen watches and other items. Investigators have found that Miyazawa, who was following instructions sent by Luffy through the Telegram messaging app, transferred about ¥1 million to Imamura's bank account between May 11 and 13, 2022. Part of this money had been raised by selling some of the stolen goods.
Around this time, almost all the transferred money was withdrawn from multiple ATMs, including one near the immigration detention center in the Philippines where Imamura was being held. Imamura's name was on the card used to withdraw the money. The MPD determined, based on this and the testimony of people who know Imamura and other sources, that Imamura was Luffy.
Imamura and three male associates were deported from the Philippines in February. All four were allegedly senior members of a fraud group that was based on the Philippines between 2018 and 2020, and were prosecuted on suspicion of theft in connection with fraud cases.
Other names, including "Kim," have also emerged as ringleaders during the investigation. The MPD is looking into the other three men's possible connection to the crimes.
According to the MPD, more than 50 robberies carried out in Tokyo and 13 prefectures since summer 2021 are suspected to be connected to the group. In one of these cases, a 90-year-old woman died after being assaulted during a robbery of her home in Komae, Tokyo, in January this year.
Add TheJapanNews to your Google News feed.