Japan-based Chinese Researcher Behind AIST Data Leak May Have Close Ties to Beijing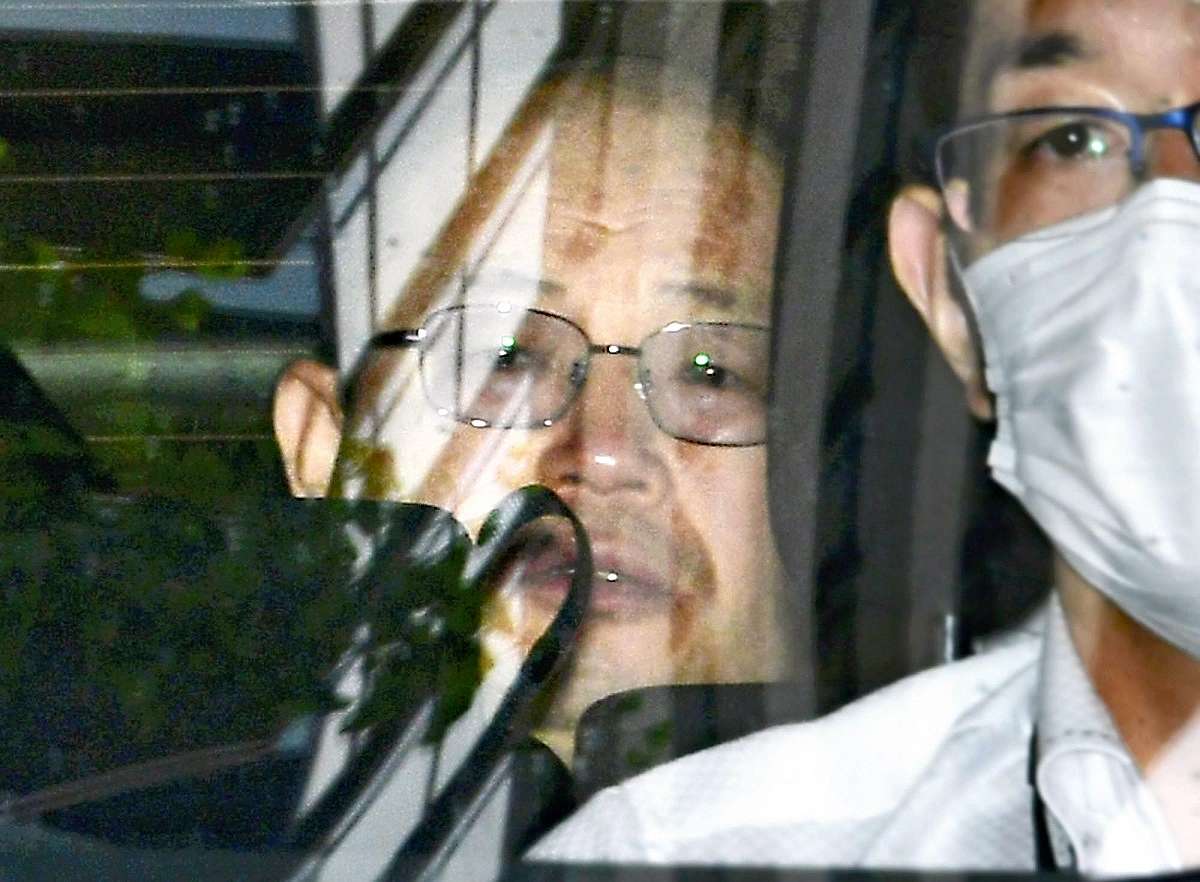 14:36 JST, June 16, 2023
The Japan-based Chinese researcher arrested on suspicion of leaking research results on a cutting-edge technology to a Chinese company may have strong connections to China's government, The Yomiuri Shimbun has learned.
Quan Hengdao, a senior researcher at the National Institute of Advanced Industrial Science and Technology (AIST) in Tsukuba, Ibaraki Prefecture, was arrested Thursday on suspicion of violating the Unfair Competition Prevention Law.
The website of an organization for Chinese nationals residing overseas praised Quan as having "made a huge contribution to
China." This was acknowledging Quan's reception of a state technological invention award at a January 2018 national technology conference that was attended by Chinese President Xi Jinping. The website carried a photo of Quan shaking hands with Xi.
According to the Beijing Institute of Technology's website, Quan graduated from Nanjing University of Science and Technology in 1984 and was then involved in research in China and Japan. In 2006, the Beijing institute employed Quan as a teacher.
This institute is one of the seven Chinese universities that reportedly has close connections to the development of weapons for the Chinese military. These seven universities form a core part of China's "military-civil fusion" strategy through which commercial technologies are harnessed to bolster China's armed forces. These universities have dispatched researchers to Japanese universities, which has been a contentious issue in some quarters.
Quan, 59, has been working at AIST since April 2002 and was involved in research into fluorine compound synthesis technology. The Metropolitan Police Department arrested Quan on suspicion of leaking the results of this research in emails sent to a Chinese company.
In a statement issued Thursday, AIST said the arrest was "extremely regrettable" and that it would "cooperate fully" with the police investigation. AIST said the matter would be "dealt with strictly."
AIST did not provide any details on the hiring process used in Quan's case or his work situation, saying it "could interfere with the investigation."
AIST complacency requires checking
The National Institute of Advanced Industrial Science and Technology (AIST) is one of Japan's largest public research institutes and helps to shape the future of the nation's industry and society through the research and development of technologies. It brings together Japan's knowledge and assets. The leak of leading technologies nurtured at AIST to another country will significantly harm Japan's national interests.
An online search of Quan Hengdao's name turns up multiple results with information that hint at his strong ties with China. These results, depending on how they are looked at, could suggest information might be leaked through these connections. AIST, as a national research institute, must carefully examine whether its measures to prevent information leaks were sufficient and whether it was complacent about the possible risks.
At a time when U.S.-China economic competition is intensifying, the Japanese government is fortifying its management of technology information from the perspective of ensuring economic security. The public and private sectors — not just AIST — need to buckle down and work together to develop effective measures to prevent further leaks.
Add TheJapanNews to your Google News feed.