Police: Arrested Ex-lawmaker GaaSyy Earned ¥100 Million from Caustic Online Videos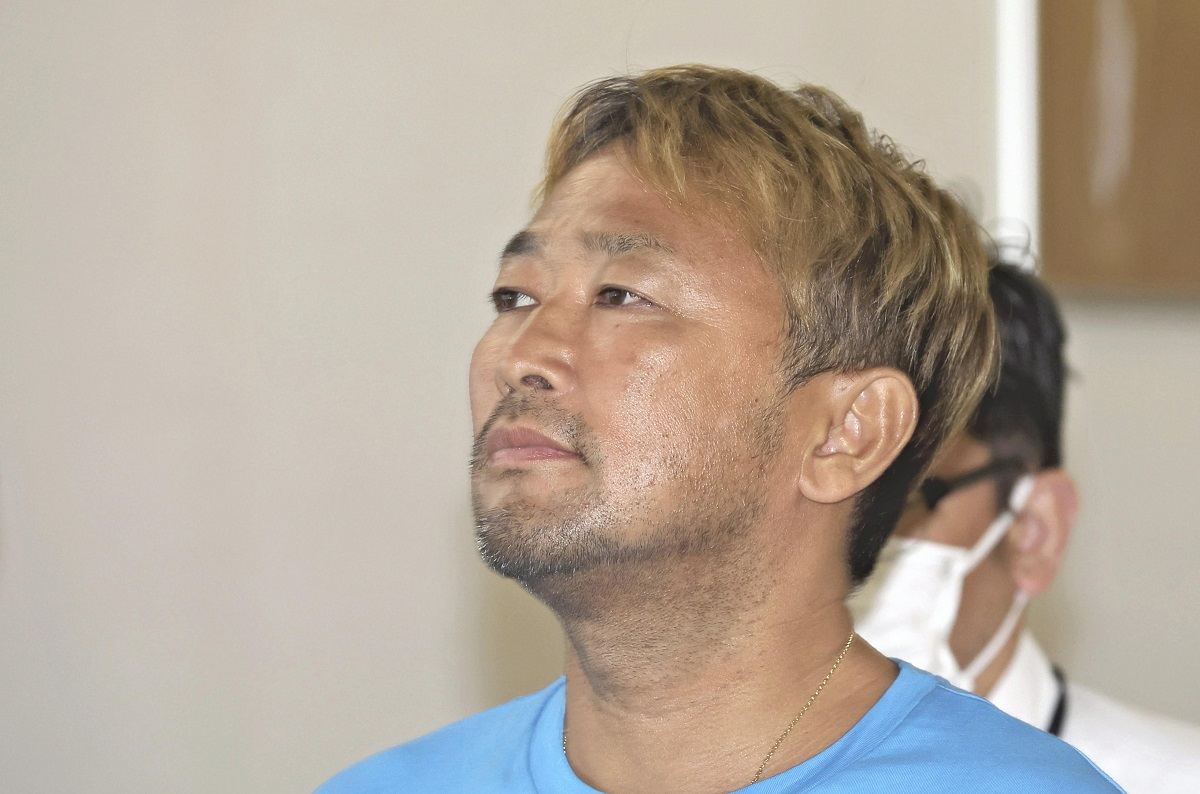 12:30 JST, June 6, 2023
The former House of Councillors lawmaker known as GaaSyy, currently under arrest on suspicion of threatening a celebrity and others in online videos and other charges, earned at least ¥100 million in advertising revenue from distribution of the videos, according to investigators.
The Metropolitan Police Department suspects that the 51-year-old, whose real name is Yoshikazu Higashitani, repeatedly made extreme comments in the videos with the objective of earning income through advertising.
Higashitani was placed under arrest by the MPD upon his return Sunday from the United Arab Emirates, where he had taken refuge.
He is suspected of violating the Law on Punishment of Physical Violence and Others for repeatedly making threatening or defamatory remarks about three men — a celebrity, a businessperson and a designer — in videos posted on YouTube between February and August last year.
According to investigators, Higashitani began distributing videos on YouTube in February last year while he was in the UAE. He attracted a following as a YouTuber exposing the dark secrets of celebrities he had befriended in the past and, at one point, had over 1 million subscribers to his channel.
Advertising revenue on YouTube is determined by the number of views, and Higashitani is believed to have earned more than ¥100 million between April and August last year alone. His channel was shut down last summer.
The income is believed to have been managed by a limited liability company in Tokyo's Shinjuku Ward, which is effectively being run by a male acquaintance of Higashitani.
The MPD searched the man's home on suspicion of the same and related charges. Police are looking into suspicions that the money was transferred from the company's account to those of Higashitani's relatives and others.
Add TheJapanNews to your Google News feed.