Policemen Killed in Nagano Attack Remembered as 'Good Combination' with Strong Sense of Responsibility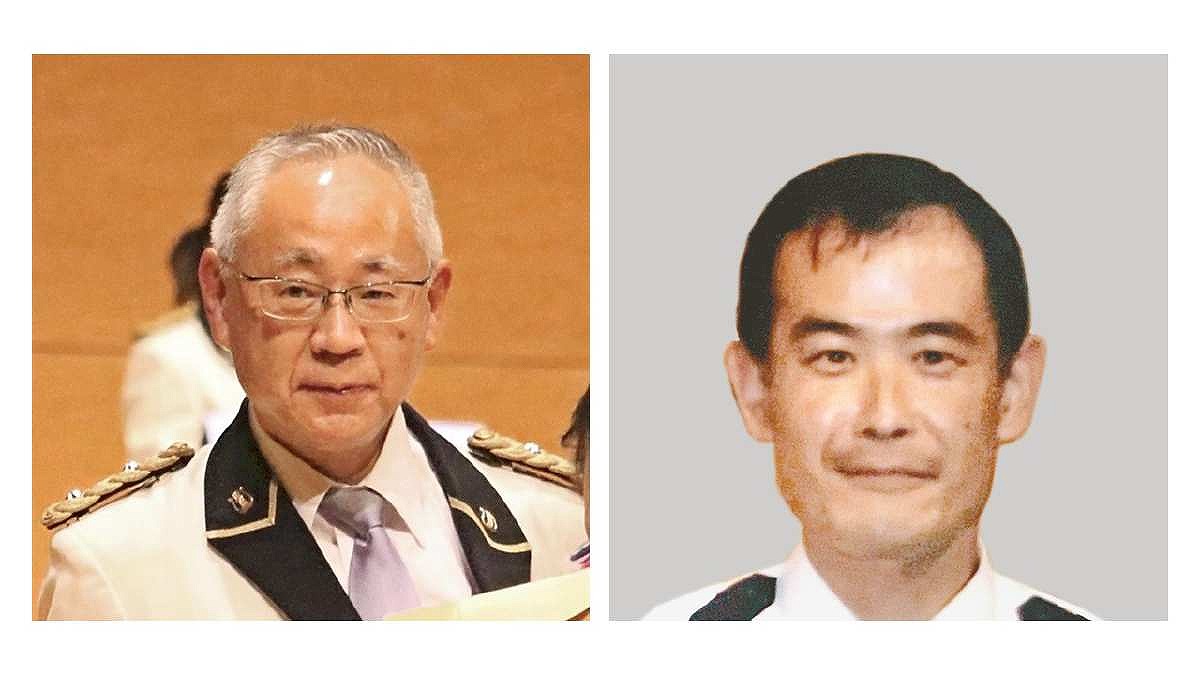 14:34 JST, June 2, 2023
NAGANO — Thursday marked one week since a shooting and knife attack in Nakano, Nagano Prefecture, that resulted in the deaths of two women and two police officers.
Takuo Ikeuchi, 61, and Yoshiki Tamai, 46, of Nakano Police Station were said to make a "good combination" who were always the first to rush to the scene.
On the day of the attack, they hurried to the scene after the police station received a report of a stabbing, and they were shot at by Masanori Aoki, 31, who was arrested on suspicion of murder.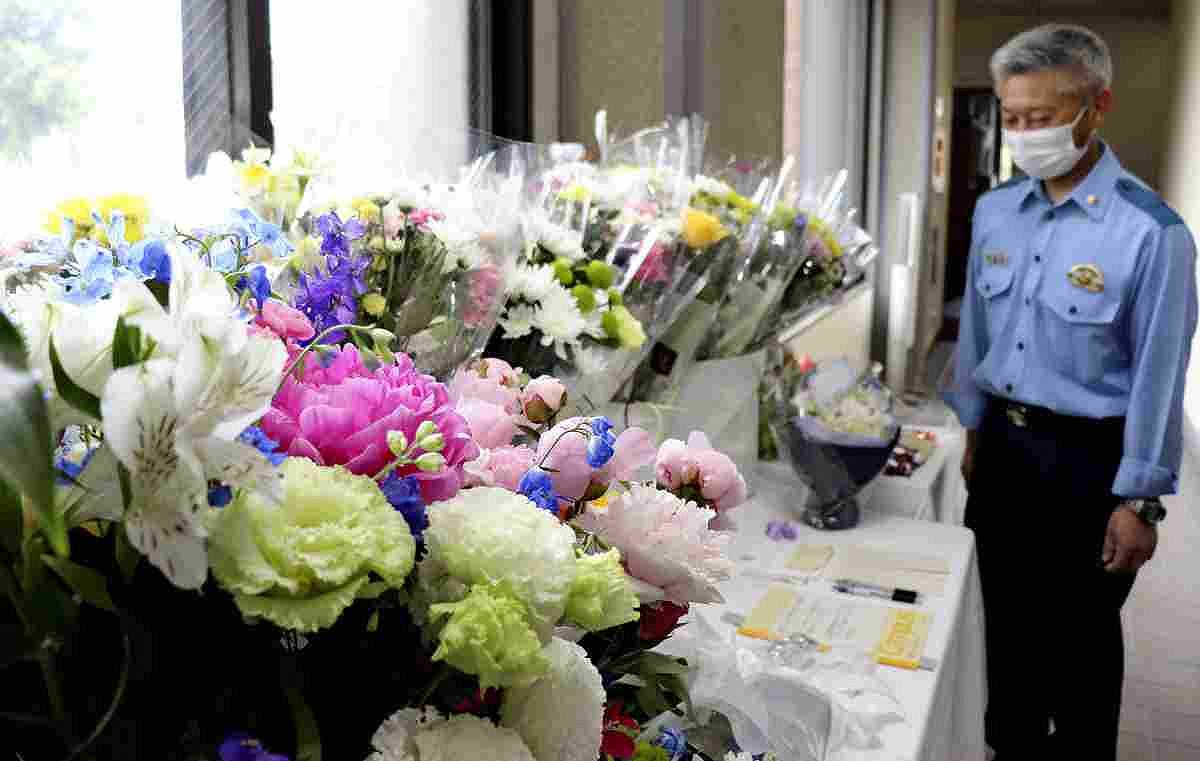 Flowers from citizens have poured in, and have been placed on a floral tribute stand set up at the police station Thursday.
Ikeuchi and Tamai belonged to the motor patrol unit of the police station's regional division. They patrolled the town as a pair in a police car and questioned suspicious individuals they encountered during rounds. On May 25, the day of the attack, when the deputy chief of the police station received the first report about the attack and turned his head to give instructions, the two officers were already gone.
"They must have rushed to the scene just wanting to arrive there as soon as possible," the deputy chief said.
Ikeuchi had played in the Nagano prefectural police musical band for about 40 years. He played percussion instruments and supported the performance of other members with his "unparalleled" skills. Ikeuchi was rehired after retiring and worked as a community police officer.
Tamai reportedly was cheerful and attentive to other people. While his rank was higher than Ikeuchi's, he always paid due respect to Ikeuchi, who had served as a police officer longer than him and always performed his duties. A former coworker recalled Tamai by saying, "Since he was the type of person who could not leave someone in trouble alone, I guess he got to the scene of the attack faster than anyone else."
A note placed near the floral tribute stand at the police station carried messages to mourn the two police officers, such as: "I am so sorry I can no longer listen to the sound of Ikeuchi's drum" and; "Tamai, your very kind and careful handling of an accident made me relieved."
Add TheJapanNews to your Google News feed.