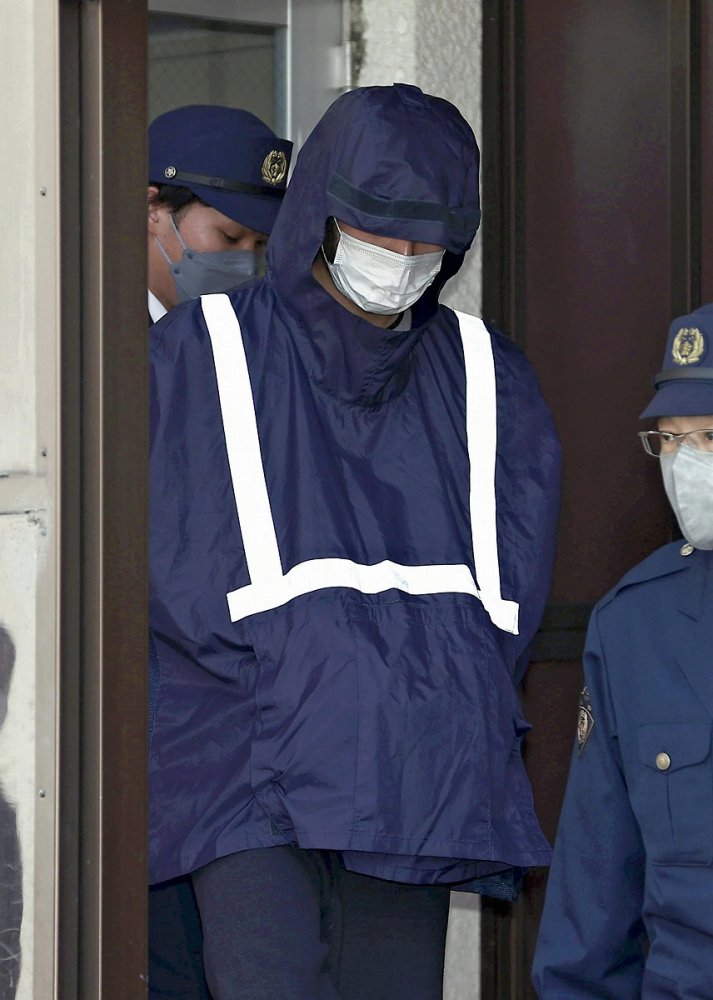 19:00 JST, May 28, 2023
NAKANO, Nagano (Jiji Press) — The 31-year-old man arrested over Thursday's fatal stabbing and shooting in the city of Nakano, Nagano Prefecture, has told investigators that he shot policemen because he thought they would shoot him to death, investigative sources said Saturday.
In the incident, two women were killed in a knife attack and two police officers were shot dead with a hunting rifle.
Masanori Aoki, arrested Friday on charges of shooting one of the two policemen to death, also told Nagano prefectural police that he killed the women because he thought they had made fun of him, according to the sources. The police suspect that Aoki had a grudge against the women one-sidedly.
Information from witnesses and others suggests that the suspect used a knife with a blade of some 30 centimeters long to first stab one of the two women —Yasuko Takeuchi, 70, — near his house and chased after the other woman, Yukie Murakami, 66, who ran from the suspect, to stab her multiple times, the sources said.
People in the neighborhood said Takeuchi and Murakami often strolled together and chances are high that the two were walking near the suspect's house at the time of the incident, which started around 4:25 p.m. Thursday.
In response to an emergency call made after Murakami was stabbed, the two police officers — Yoshiki Tamai, 46, and Takuo Ikeuchi, 61, — rushed to the crime scene and were shot dead. Takeuchi was found dead near the suspect's house. Aoki soon holed up in his house and surrendered around 4:30 a.m. Friday after being persuaded by the police.
Between January 2015 and February 2019, Aoki received permission from Nagano Prefecture's public safety commission to possess four guns for shooting targets and hunting. He had two shotguns, a half rifle and an air gun.
The police suspect that one of the four guns Aoki possessed was used in the incident.
Add TheJapanNews to your Google News feed.