4 Dead in Nagano in Rare Japan Shooting, Stabbing; Suspect Arrested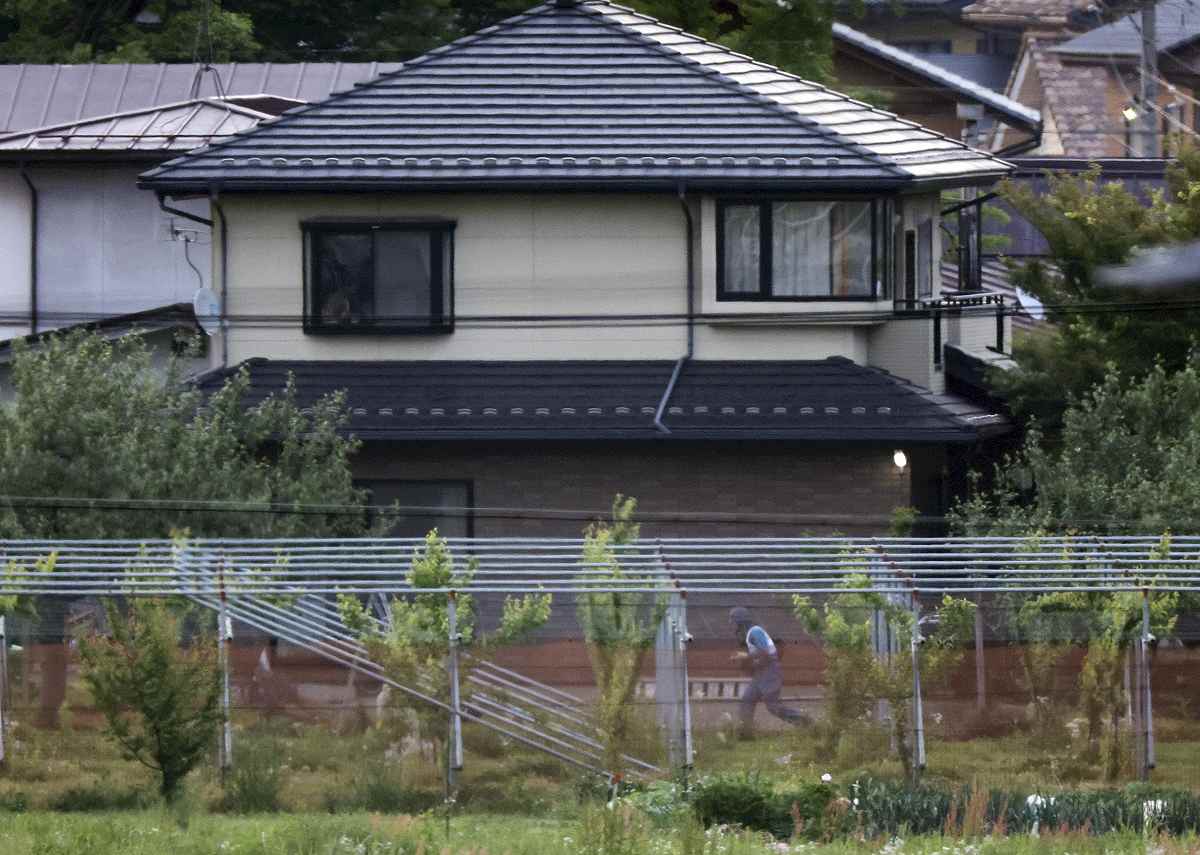 6:32 JST, May 26, 2023 (updated at 11:15 JST)
Nagano prefectural police on Friday morning detained a man who had barricaded himself inside a house in Nakano, Nagano Prefecture, in a standoff with police after allegedly killing two male police officers and a woman on Thursday. A fourth victim, also a woman, was confirmed dead Friday morning.
The man, identified as Masanori Aoki, 31, reportedly came out of the house on his own a little after 4:30 a.m. Friday. Police then transported him to Nakano Police Station.
Aoki is the son of the owner of the house, Masamichi Aoki, 57, who is the head of the Nakano municipal assembly.
Police received a call at 4:25 p.m. Thursday from a witness who said a man had stabbed a woman. When police arrived at the scene, Masanori Aoki allegedly fired a hunting gun-like weapon at officers, then barricaded himself in the house nearby.
The woman, a 66-year-old local resident, and two police officers, 46 and 61, were confirmed dead after being taken to the hospital.
Another elderly woman was found on the ground near the house and was confirmed dead Friday morning.
Aoki has been arrested for allegedly murdering the 61-year-old officer. The police are looking into his connection to the other three deaths.
The incident took place in a rural area dotted with houses and fields about 2 kilometers west of Shinshu-Nakano Station of the Nagano Electric Railway.
Add TheJapanNews to your Google News feed.