Youths Drawn into 'Dark' Part-Time Jobs Suffer at Hands of Criminal Bosses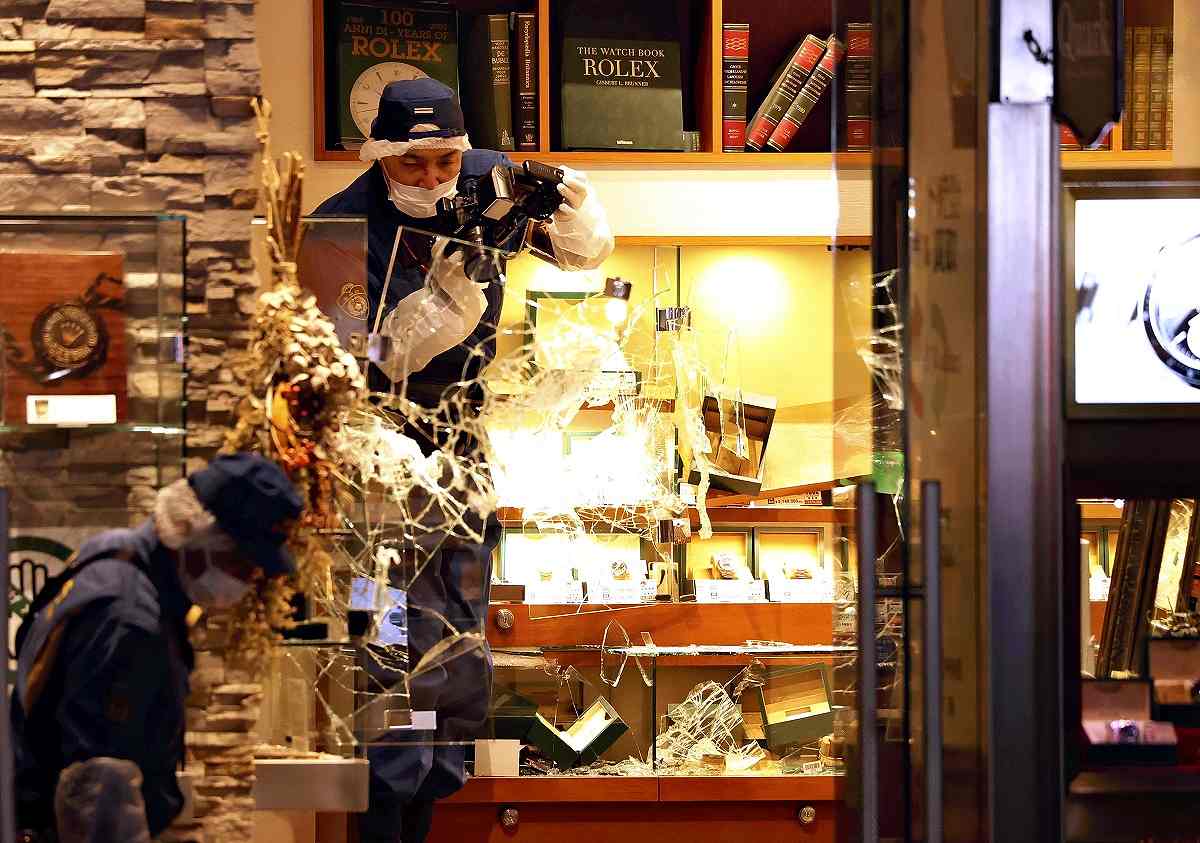 17:27 JST, May 10, 2023
The four male teenagers arrested Monday in connection with a robbery case in Tokyo's Ginza district are 16 to 19 years old and include a high school student, leading police to suspect the existence of a criminal puppetmaster behind the case.
Recently, many young people have been arrested in a series of robberies in the Kanto region and elsewhere, which they allegedly became involved in after applying for "dark" part-time jobs online. It has been discovered that such young people often end up suffering inhumane treatment by their shadowy employers, who use them as disposable tools to commit crimes.
According to the National Police Agency, there have been more than 50 robbery and theft cases involving dark part-time jobs in at least 14 prefectures across the nation since the summer of 2021. More than 60 people have been arrested in those cases, most of them in their teens and 20s.
In one case, three 19-year-old men are believed to have been involved in incidents across six prefectures since December last year, including a theft at a luxury goods store in Shibuya Ward, Tokyo. During the police investigation after their arrest, these men said they had applied for such dark part-time jobs via Instagram.
Even compared to other dark part-time job cases, the latest robbery in Ginza was bold and reckless. The robbers broke into the store during a busy time of day in the district and carried on for about 10 minutes, seemingly unperturbed about being seen or recorded by passersby.
Hiroshi Tsutomi, 63, a professor of criminology at the University of Shizuoka who served as a juvenile corrections legal aide, said, "[Perpetrators in such cases] may decide to carry out [their assigned crimes] even knowing the risk of arrest because they were more fearful of their bosses."
Tsutomi added: "There are many young people facing financial difficulties, and many of them have little reluctance to find a job via social media and similar platforms. Society as a whole must create a system to support the lives of young people and reduce the number who are treated as tools to be used and thrown away by criminal organizations."
Add TheJapanNews to your Google News feed.