Former Aoki Chairman Gets Suspended Sentence for Olympic-related Bribery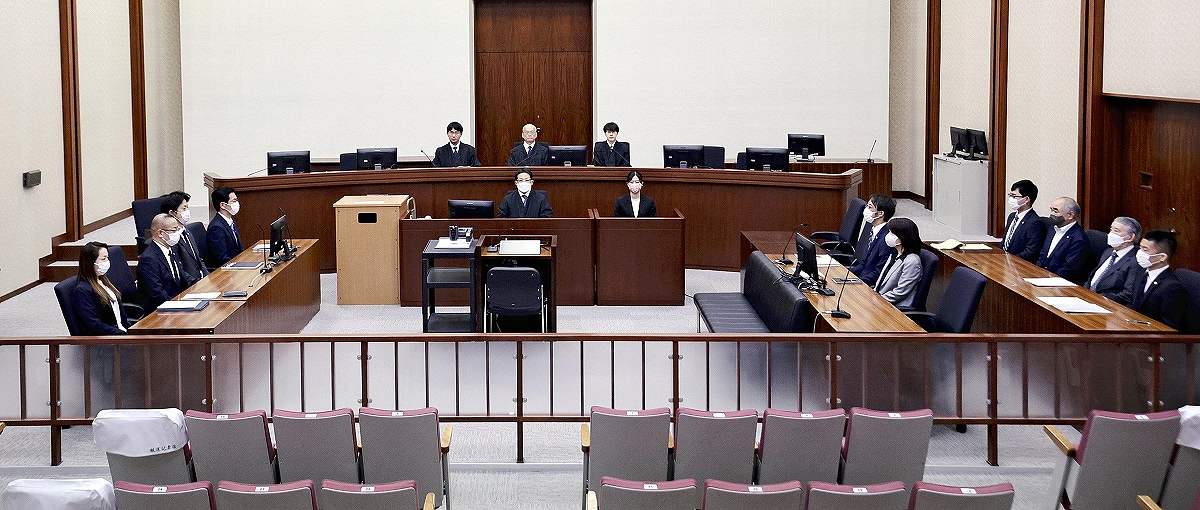 16:28 JST, April 21, 2023
The Tokyo District Court found the former chairman of apparel chain Aoki Holdings Inc. guilty of bribery Friday in a corruption case connected to the 2020 Tokyo Games.
Hironori Aoki, 84, received a 2½-year prison term, suspended for four years.
"The Tokyo Games attracted global attention and trust in the event was harmed," said presiding judge Kenji Yasunaga in the first ruling of a series of corruption cases linked to the Olympics.
On Friday, the court also sentenced Aoki's brother Takahisa Aoki, 77, a former vice chairman of the apparel chain, to a 1½-year prison term, suspended for three years. Katsuhisa Ueda, 41, a former senior managing executive officer of the chain, received a 1-year prison term, suspended for three years.
According to the ruling, the three former Aoki executives asked Haruyuki Takahashi, 79, a former director of the Tokyo Olympic and Paralympic organizing committee, to help the company secure contracts for event sponsorship and licensed products, and paid the Games executive a total of ¥28 million in bribes between September 2019 and March 2022.
Takahashi has been indicted for accepting bribes. In the related cases, he is being treated like a public official because of his position on the organizing committee.
Takahashi was assigned to handle marketing activities by the former chairman of the organizing committee, Yoshiro Mori, 85 — a former prime minister — and he had authority over decisions related to the selection of sponsors, according to the court.
Friday's ruling stated that the three former executives relied on Takahashi's influence to make huge profits from the Games, and that they committed the crimes in concert with Takahashi, who also hoped to profit from the event.
According to the court, Hironori Aoki orchestrated the crime by instructing Ueda to approach Takahashi.
The court also said the former Aoki chairman bore significant responsibility because he made Ueda and others destroy relevant materials when he became aware that an investigation was being conducted.
The court handed the three former executives suspended sentences on the grounds that they admitted the facts in their indictments and were remorseful.
Takahashi is suspected of receiving ¥51 million in bribes from the three former executives, but the three-year statute of limitations for bribery means he has only been indicted for part of that sum.
Fifteen people have been indicted in five major Olympic-related corruption cases, including the one involving the apparel chain.
According to sources, Takahashi has been indicted for receiving bribes totaling nearly ¥200 million. He has denied all the charges.
No date has been set for Takahashi's first court hearing.
Add TheJapanNews to your Google News feed.