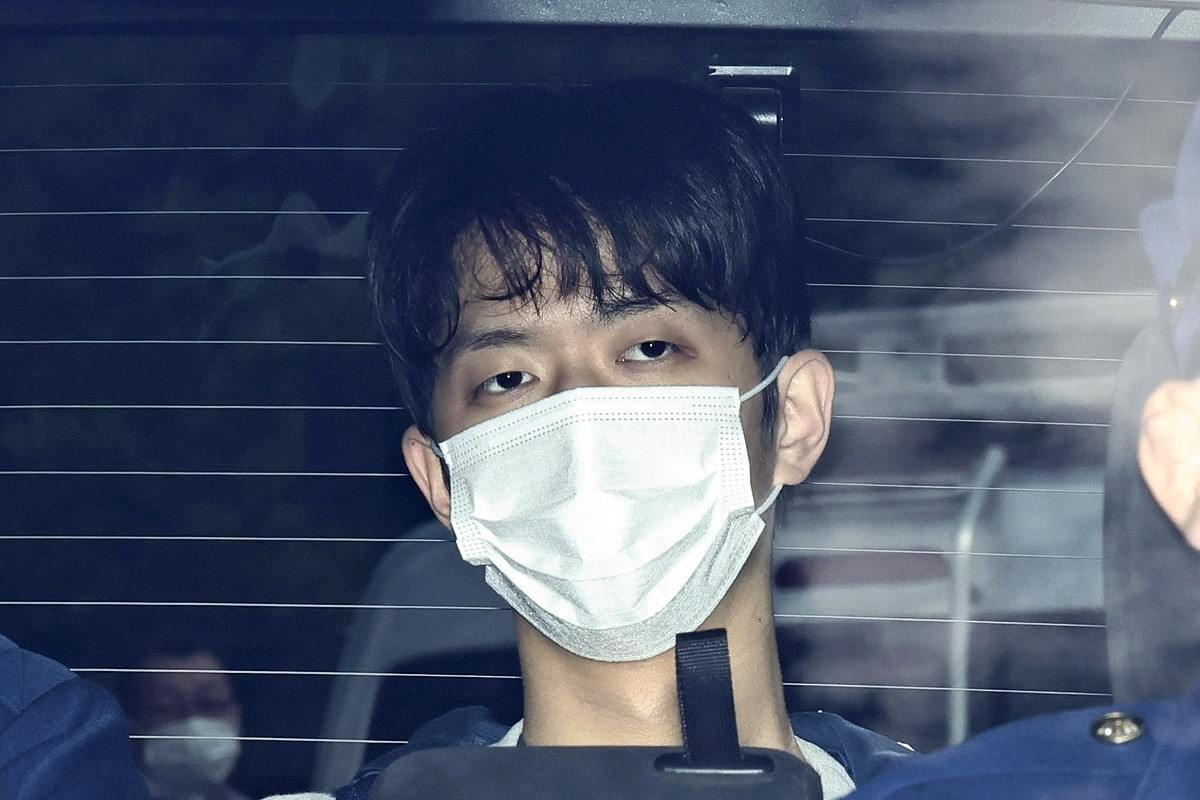 16:58 JST, April 17, 2023
WAKAYAMA — Steel pipes and what appears to be gunpowder were seized Sunday from the home of 24-year-old Ryuji Kimura, who was arrested a day earlier after allegedly throwing an explosive device in the area where Prime Minister Fumio Kishida was about to give a campaign speech, according to the Wakayama prefectural police.
Sources with the police said that Kimura was holding another cylindrical object and a lighter at the scene, where he was arrested on suspicion of forcible obstruction of business.
Police believe that he had made at least two explosive devices. From early Sunday morning, they searched his home in Kawanishi, Hyogo Prefecture, and seized a powdery substance believed to be used to make gunpowder, steel pipes and a variety of tools.
It is believed that Kimura used pipe bombs for the attack with metal tubes filled with gunpowder and other materials, and they might have a mechanism where they could be ignited with a lighter.
The prefectural police are investigating the power of the explosive devices with an eye to possibly applying attempted murder charges against Kimura.
According to a 54-year-old man who helped subdue Kimura at the scene, he saw a silver cylinder dropping to the ground immediately after he tackled the suspect. After the incident, the prefectural police's explosive disposal team seized it.
During the on-site inspections, a cylinder was found about 20 to 30 meters away from the point of the explosion. Police believe that this is the cylinder that exploded, blown afar by its explosive force. This tube and the one at the scene where the suspect was apprehended were almost identical in shape, according to police.
The police also found a fruit knife with a 13-centimeter blade in the bag Kimura was carrying and are investigating why it was in his possession.
The explosion caused minor injuries. A male police officer suffered injuries to his left arm and a man in his 70s in the audience suffered injuries to his back.
Suspect remains silent
The Wakayama prefectural police sent Kimura to prosecutors on suspicion of forcible obstruction of business on Monday. The suspect only stated that he would talk after a lawyer arrives and did not respond to any overtures from investigators.
According to police sources, a family member who lived with Kimura said that he did not work and seemed withdrawn, never wanting to leave home.
Police plan to analyze Kimura's smartphone and computer, which were seized during a search of his home, to determine a motive.
Kishida urges maximum security
Kishida stressed Sunday that "we must make every effort to provide maximum security" for the G7 summit to be held in Hiroshima in May, after an attack Saturday that is believed to have targeted him in Wakayama.
"I absolutely can't allow such violent acts to take place in an election campaign, which is the foundation of democracy," Kishida told the press on Sunday at the prime minister's official residence.
Kishida explained that as well as an investigation of the incident, verification of how the security detail functioned during the incident will be carried out.
Add TheJapanNews to your Google News feed.