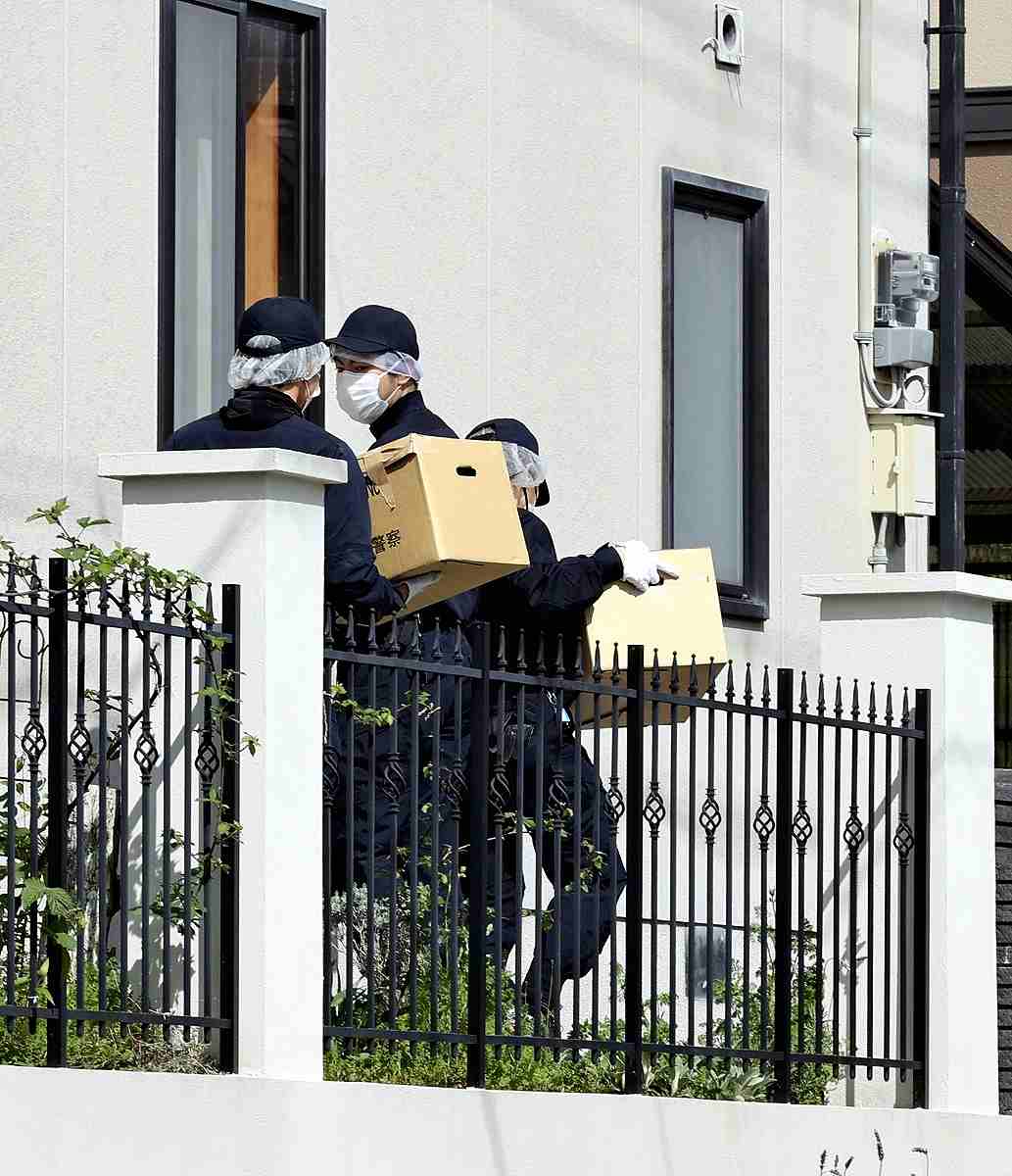 14:59 JST, April 16, 2023
KAWANISHI, Hyogo (Jiji Press) — Police on Sunday searched the house of a man who threw an explosive toward Prime Minister Fumio Kishida during his visit to a port in Wakayama City on Saturday.
The suspect is Ryuji Kimura, 24, arrested on the scene on suspicion of forcible obstruction of business. His house in the city of Kawanishi, Hyogo Prefecture, was searched for 8½ from early Sunday.
Police investigators carried boxes of confiscated items out to load them into vehicles. They also seized clothes to see whether any chemicals would be found on them.
Ahead of the search, the Hyogo prefectural police asked about 20 neighbors to evacuate, saying that there may be explosives in the suspect's house.
Riot police members of the Hyogo police first entered the house and confirmed that there was no danger of an explosion.
After that, investigators of the Wakayama prefectural police went in.
Around 11:30 a.m. Saturday, Kimura is believed to have thrown a silver-color cylindrical explosive toward Kishida, who was about 10 meters away.
The object exploded. Kishida was quickly evacuated unhurt, while a policeman at the scene was slightly injured.
Kishida was visiting the Wakayama fishing port as part of election campaigning.
After examining the object that exploded, police suspect that it may be a steel pipe bomb, according to investigative sources.
The Wakayama police are investigating the structure of the explosive and the motive for the incident while trying to confirm whether the suspect has any other explosives or related information materials in his house.
According to the sources, Kimura is telling investigators that he will not speak until a lawyer comes.
Add TheJapanNews to your Google News feed.