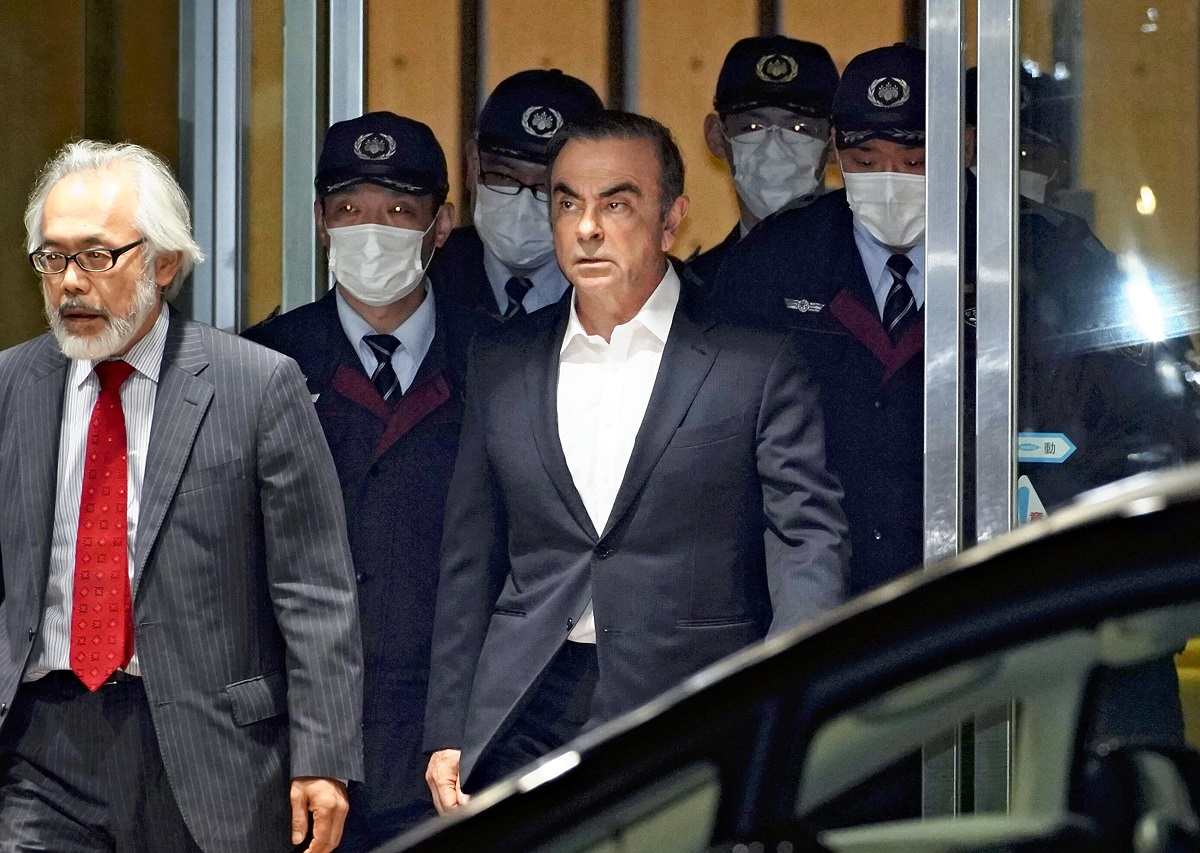 18:26 JST, March 3, 2023
The government on Friday approved legislation mandating the compulsory use of GPS devices to prevent certain defendants from fleeing overseas while on bail, as in the case of former Nissan Motor Co. Chairman Carlos Ghosn.
The government aims to pass the legislation to revise the Criminal Procedure Code during the current Diet session.
The revision — which was green-lighted during a Cabinet meeting — will grant courts the power to order that a defendant wear a GPS device in cases where bail is granted but where there are concerns that the suspect may attempt to leave the country.
The revision will also set provisions to prohibit such individuals from entering airports or port facilities, and forbid them from trying to remove or damage the GPS monitoring device. The devices will be capable of detecting any violations and notifying the relevant courts, allowing prosecutors and investigators contacted by the courts to pursue and detain violators. The law revision also envisages imposing related penalties.
The defendants in question will only be released on bail once they are confirmed to be wearing a GPS device. However, in consideration of personal privacy, courts and other authorities will not be able to monitor an individual's location unless violations of the provisions are detected.
The new measure is expected to be limited to foreign nationals, executives of criminal organizations and others with overseas connections.
The revision will also strengthen measures aimed at dissuading suspects from fleeing from authorities within the country, such as by establishing a new charge to punish individuals who do not return to the residence designated at the time of their bail release.
The government currently operates a bail-confiscation system to deter people from absconding abroad. However, a series of escapes, including Ghosn's illegal departure for Lebanon in late 2019, prompted the Legislative Council — an advisory body to the justice minister — to begin discussions on how to strengthen countermeasures. The council submitted a proposal to the justice minister in October 2021, after which the ministry began preparing its new draft legislation.
The legislation also includes a provision calling for the names of victims of certain offenses, such as sexual crimes, to be kept secret in criminal court documents, including indictments. Presently, victims' names and other personal information are, in principle, included, but calls emerged for anonymity over fears that victims could be identified by defendants and retargeted for further crimes.
Add TheJapanNews to your Google News feed.