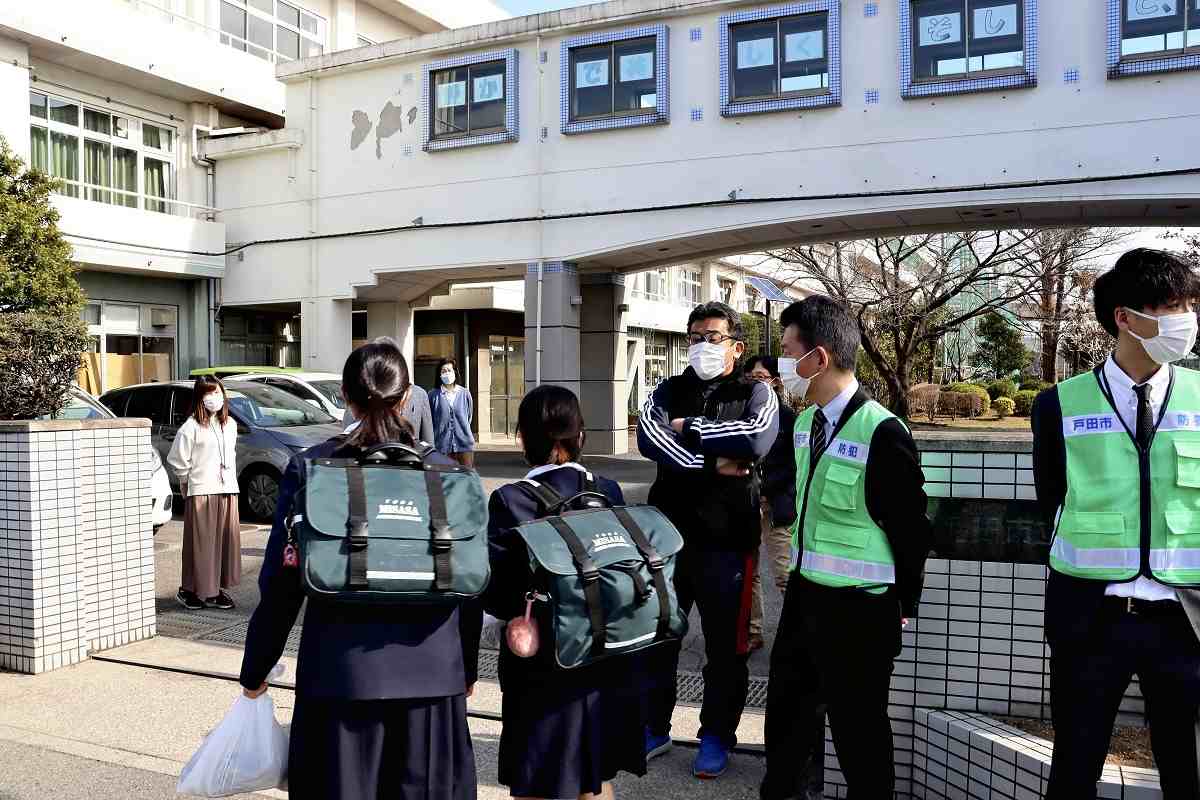 17:47 JST, March 2, 2023
SAITAMA — A 17-year-old high school student who was arrested on Wednesday for allegedly attacking a teacher with a knife at Misasa Junior High School in Toda, Saitama Prefecture, told police he dreamed of becoming a murderer, according to investigative sources.
At the time of the attack, exams were being held in classrooms across the school, according to students. The 60-year-old teacher who was attacked was supervising an examination for first-year students in a classroom on the third floor of the school building.
According to the sources, the suspect entered the classroom armed with a knife. The teacher told the students to evacuate and tried to fend off the suspect, during which he sustained injuries that are not thought to be life-threatening.
Three teachers who rushed to help their colleague apprehended the suspect in a hallway.
During the attack, some students in other parts of the school were instructed by teachers to remain inside their classrooms.
"I heard someone shout 'Call an ambulance!' at the end of an exam in the fourth period," a second-year student said. "I saw bloodstains in the hallway. It was terrifying."
Police recovered the knife used in the attack at the scene. The suspect had also been carrying other knives, according to the sources.
The suspect was not a former student of the junior high school and is not believed to have any connection with the victim. The student reportedly told the police he wanted to kill a random person.
The suspect's movements prior to the attack on Wednesday are yet to be confirmed, but the teen told police he cycled to the junior high school, and a bicycle was found near the school.
Police believe he entered the school through the school gate, which was open at the time of the attack.
Add TheJapanNews to your Google News feed.