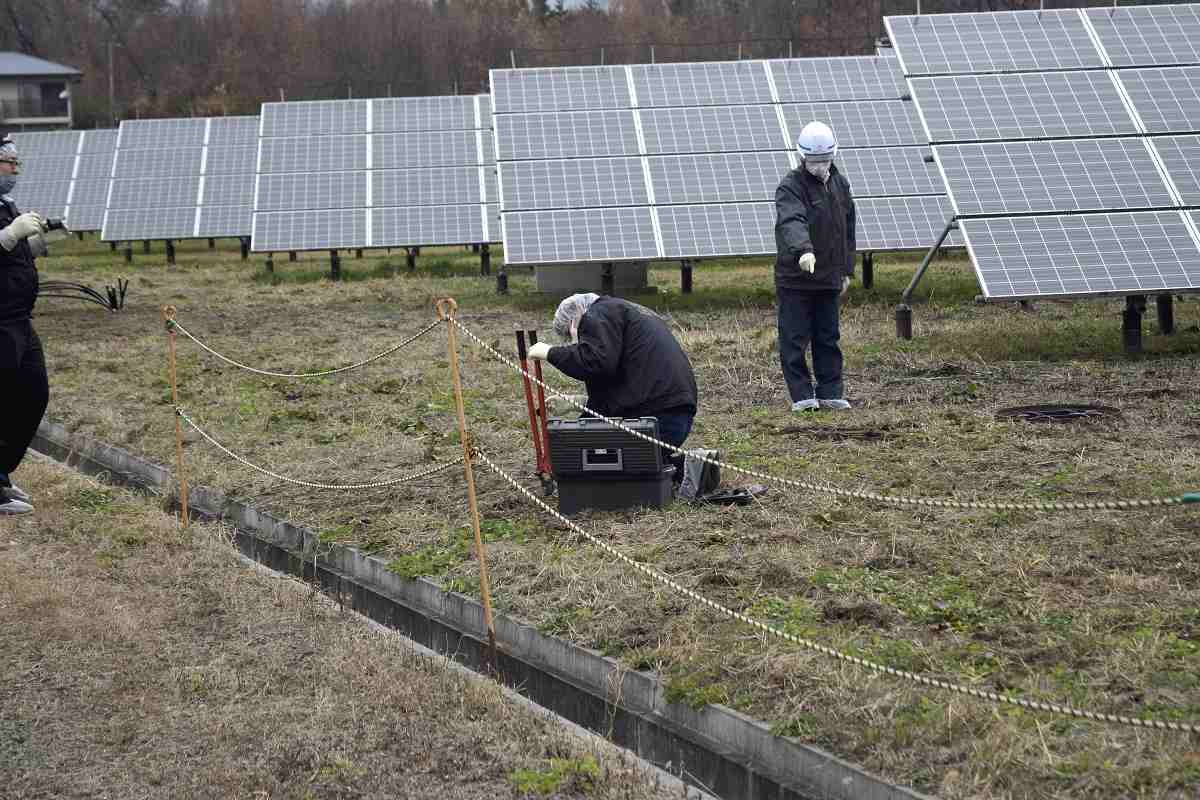 10:31 JST, March 2, 2023
Large-scale solar power generation facilities run by local governments across Japan have seen a succession of incidents in which copper cables for power transmission were cut and stolen.
It is thought that thieves target the copper cables to sell to dealers, as prices have been rising due to Russia's invasion of Ukraine and other reasons. Information on the "mega solar" facilities is also easily available online.
On Dec. 4 and 5, about 1,500-meter-long cables buried underground were disconnected and stolen after a break-in at the Hokuto Site Solar Power Plant in Hokuto, Yamanashi Prefecture. The power plant, run by the city government, has an output of 1.86 megawatts. It is located in an area partly surrounded by mountains and forests, and covers an area of 9.76 hectares. The plant usually generates an income of ¥110 million a year. The city said that power will be thoroughly restored sometime in or after August this year, causing a loss of income of nearly ¥30 million.
Similar damages have been confirmed in other parts of the nation.
In September last year, about 3,000 meters of copper cable were stolen from a city-owned power plant in Katori, Chiba Prefecture. About 3,000 meters of cable were also taken from a prefectural power plant in Sagamihara, Kanagawa Prefecture, in October last year. Thefts also occurred at power plants installed at sewage treatment facilities located in the Saitama prefectural cities of Hanno and Misato in January.
Since public funds are used to install and operate solar power plants run by local governments, their details are available on their websites, making it easy for thieves to determine the amount of cables a facility may have. Some power plants are not equipped with security cameras or sensors. The Hokuto city government believe it may have been easy for the thieves to easily research their targets.
The stolen cables are believed to have been sold to dealers. Copper prices have been soaring. The London Metal Exchange saw the closing price of copper for three-month futures, a major indicator of copper prices, reach $8,987 per ton on Feb. 17, almost double the amount from around spring 2020.
One trader in Yamanashi Prefecture said some dealers buy copper without confirming its source. Prefectural police departments are investigating the cases as thefts committed by at least one group.
Add TheJapanNews to your Google News feed.