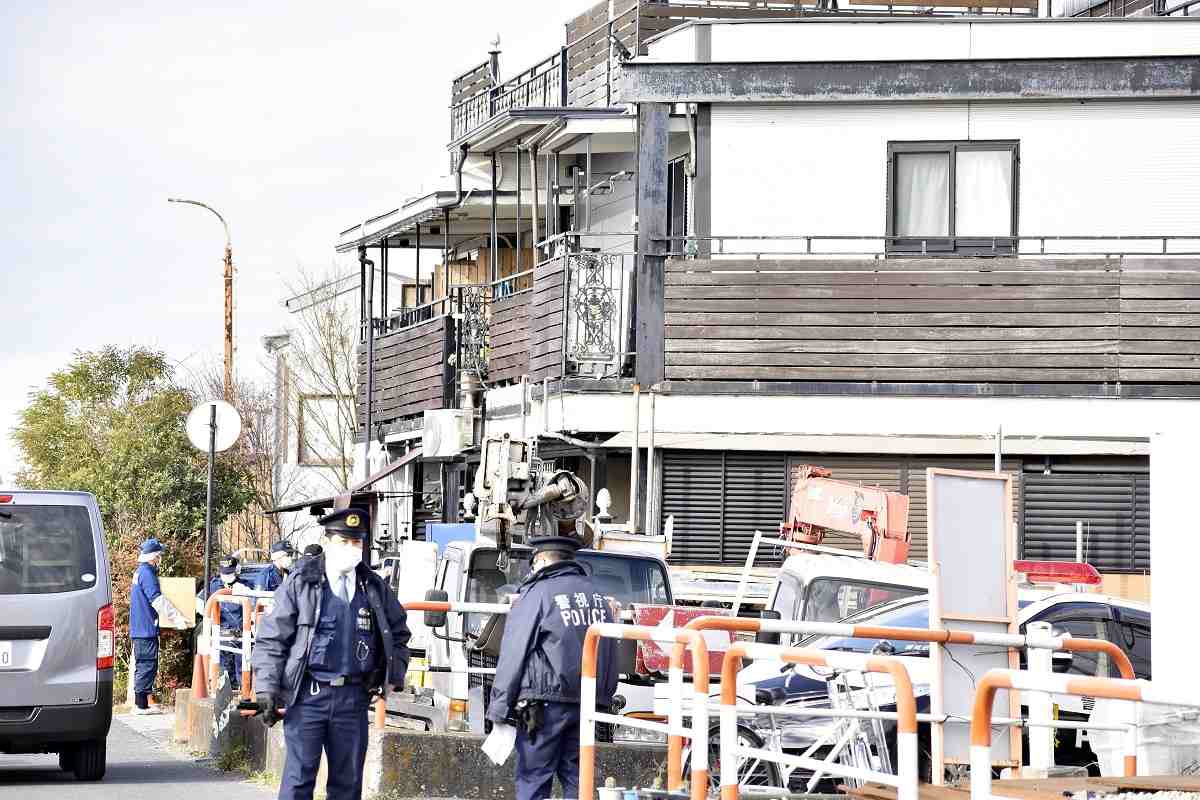 17:43 JST, February 22, 2023
Two men were arrested Wednesday on suspicion of involvement in a recent robbery and murder in Komae, Tokyo, that claimed the life of a 90-year-old woman, according to the Metropolitan Police Department.
The MPD obtained arrest warrants for five men, including perpetrators, on homicide during robbery, aiding and abetting, and other charges. Two of the remaining three are expected to be arrested later on Wednesday.
Among a recent spate of robberies in the Kanto region and elsewhere, the Komae case in January is the only one in which a victim was killed. The MPD is investigating the involvement of "Luffy" and others who gave instructions to the perpetrators in the Komae case.
According to investigative sources, one of the two suspects arrested Wednesday, Hiroyuku Nomura, 52, of Kawaguchi, Saitama Prefecture, is believed to be a perpetrator and was arrested on homicide during robbery and breaking and entering charges. The other person arrested, Shogo Fukushima, 34, of Misato, Saitama Prefecture, is suspected of aiding and abetting the crime by renting two cars used in the incident and through other means.
The remaining three arrest warrants are for a 21-year-old alleged perpetrator, Rikuto Nagata of Kanazawa, a 19-year-old university freshman living in Nakano Ward, Tokyo, and another man, all on charges of homicide during robbery and breaking and entering.
Add TheJapanNews to your Google News feed.