Dentsu Likely To Face Criminal Charges Over Tokyo Games Bid-Rigging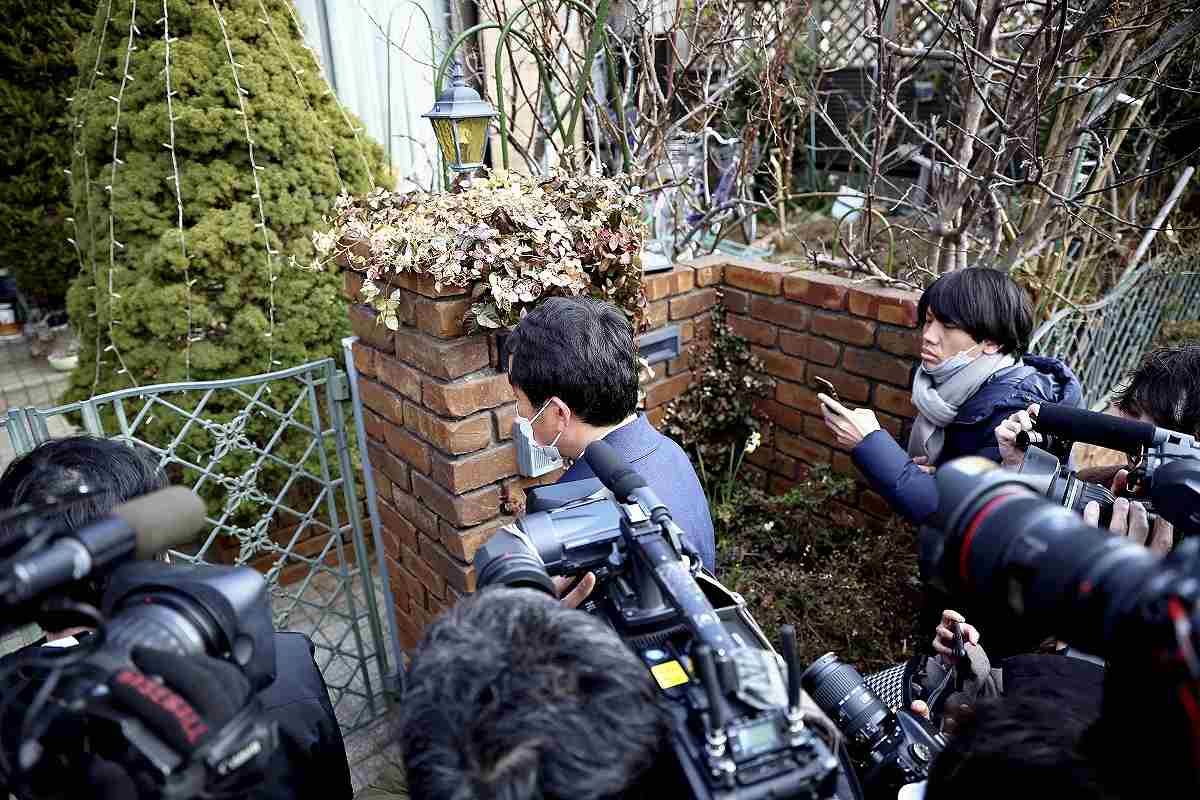 17:38 JST, February 9, 2023
Advertising giant Dentsu Inc. will likely face criminal charges over alleged bid-rigging related to the Tokyo Olympics and Paralympics.
On Wednesday, the special investigation squad of the Tokyo District Public Prosecutors Office arrested four people — including Yasuo Mori, former deputy executive director of the Tokyo Games organizing committee's Operations Bureau, and former Dentsu executive Koji Henmi — on suspicion of violating the Antimonopoly Law. Prosecutors believe that the organizing committee teamed up with Dentsu and used the advertising firm's tremendous influence to force other companies to participate in rigging bids.
The investigation "has cut into the industry-wide bid-rigging that resulted from the dominance of a single company," a senior prosecutor said. "We will pursue Dentsu's responsibility as a corporation."
The bid-rigging allegations unfolded amid a corruption scandal, over which the special investigation squad arrested and indicted Haruyuki Takahashi, a former executive board member of the organizing committee, four times on charges of accepting bribes. An official of ADK Holdings Inc., which paid bribes, voluntarily confessed in the course of the investigation that there had been bid-rigging for contracts to plan test events for the Games.
In late November last year, the special investigation squad and the Japan Fair Trade Commission raided Dentsu and other companies that had secured contracts. Through interviews with related parties, the authorities deemed that the organizing committee and Dentsu had led the bid-rigging through such actions as creating and sharing a list of which contracts advertising and event companies wanted to secure.
Mori and Henmi, who were arrested Wednesday, are believed to have been key figures in the execution of the bid-rigging.
In the corruption case, the dysfunction of the organizing committee and the profit-first stance of Dentsu, which acted as the exclusive marketing agency, were blamed for the wrongdoing. However, there were no arrests or indictments of organizing committee officials or Dentsu executives other than Takahashi, leaving the impression that this scandal was "a crime committed by individuals."
Investigation of the bid-rigging case has revealed that the organizing committee, which had the authority to award contracts worth about ¥40 billion in total, and Dentsu, which dispatched many of its employees to the committee, used their powerful influence to force participating advertising and event companies to rig bids.
"Dentsu created the foundation for bid-rigging and secured profits. It is heinous, and [Dentsu] bears a heavier responsibility" than in the corruption case, a prosecution source said.
Add TheJapanNews to your Google News feed.