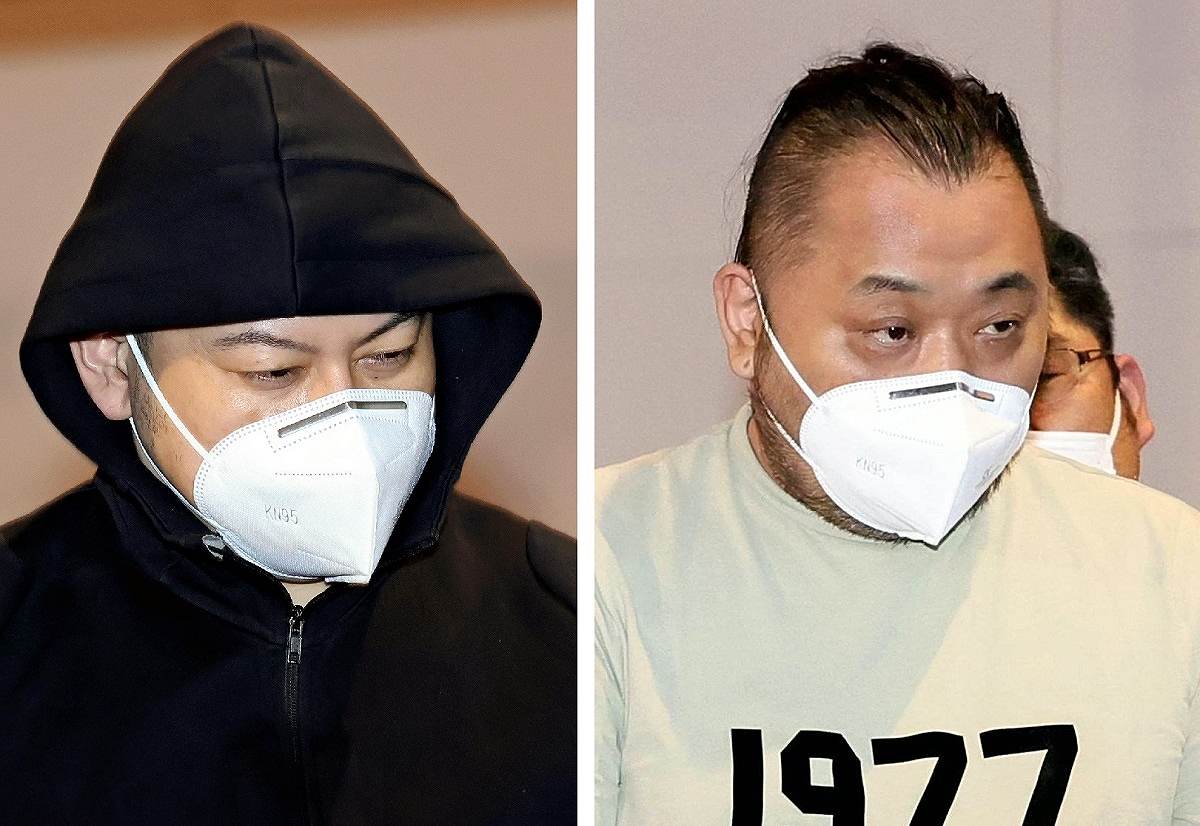 17:33 JST, February 9, 2023
Two men, including Yuki Watanabe, suspected to have been involved in a string of robberies across Japan, were deported to Japan from an immigration facility in the Philippines and arrested en route by the Metropolitan Police Department on Thursday.
The MPD will investigate the connection between the men, as well as the two other men arrested this week, and the alias "Luffy," under which one or multiple individuals directed the perpetrators of the robberies.
Watanabe, 38, and Tomonobu Kojima, 45, who had both been detained at the Bicutan detention center in a Manila suburb, boarded a passenger plane at an airport near Manila in the early hours of Thursday morning, accompanied by MPD investigators who had been dispatched to the country. Watanabe and Kojima were officially arrested aboard the deportation flight on suspicion of theft related to a fraud case before arriving around 4:45 a.m. at Haneda Airport.
Appearing in front of the press at an airport gate after landing, the two suspects walked with their heads bowed, making no particular show of emotion. From the airport, they were transferred to a police station in Tokyo.
The MPD arrested Kiyoto Imamura and Toshiya Fujita, both 38, over the same fraud case on Tuesday, following their deportation from the Philippines. The police believe that the four were leaders of a fraud group that scammed victims across Japan out of some ¥6 billion between 2018 and 2020, and are working to clarify how the crimes were conducted.
The fraud was perpetrated by criminals pretending to be police officers and other officials who mainly called elderly people and told them that their bank account had been compromised. The criminals urged the victims to put their cash cards in envelopes so that they could be swapped out with fake ones. Within the group running the scam, Watanabe was called the "Boss," police said.
Add TheJapanNews to your Google News feed.