Philippines Wants to 'Immediately' Move on Japanese Suspects' Extradition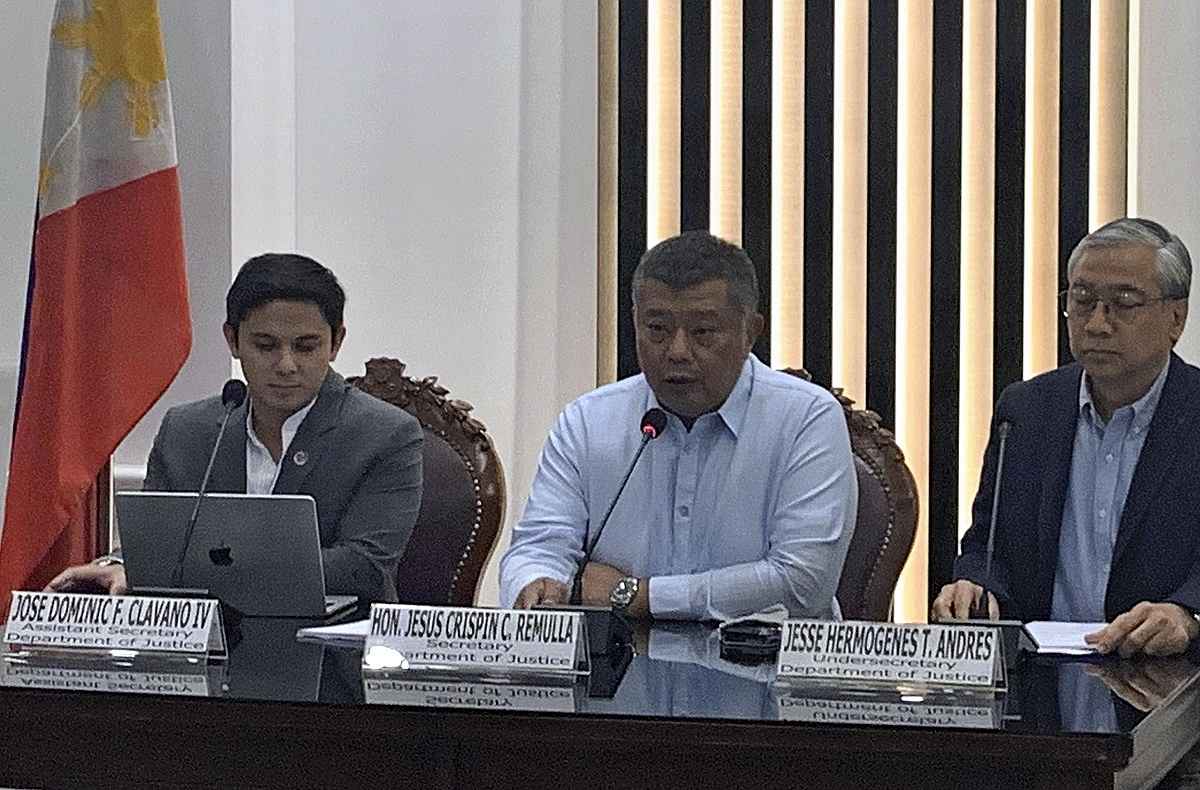 14:28 JST, January 31, 2023
MANILA — The Philippine Justice Department had said it wants to "immediately take the necessary steps" to extradite four Japanese men suspected of involvement in a series of robberies across Japan, according to the Japanese Embassy in Manila.
The statement was made, the embassy said, after it reiterated its request for the men's extradition in talks with the Justice Department.
According to investigators, the four suspects held in a Philippine immigration facility are Yuki Watanabe, 38; Kiyoto Imamura, 38; Toshiya Fujita, 38; and Tomonobu Kojima, 45. The Metropolitan Police Department has issued arrest warrants for the four on suspicion of theft and other charges over their alleged role in controlling a special fraud group, members of which were detained in the Philippines in 2019.
Watanabe has previously used the name "Luffy," the same name as a suspect who is believed to have overseen the spate of robberies in Japan.
Justice Secretary Jesus Remulla told reporters on Monday that it would resolve the issue ahead of Philippine President Ferdinand Marcos Jr.'s visit to Japan, which has been arranged for Feb. 8. It is believed that Philippine authorities intend to repatriate all of the suspects before Marcos' visit or barring that, when the extraditions should take place.
The necessary procedures for repatriating Imamura have been completed. However, Watanabe is facing other charges in the Philippines, so his extradition could take up to two weeks.
Remulla has indicated his willingness to cooperate with Japanese investigators in analyzing smartphones seized at the immigration facility. Chief Cabinet Secretary Hirokazu Matsuno said Monday at a press conference that Japan would cooperate with the Philippine government to investigate the case.
¥600,000 in damage
Three wristwatches and a diamond ring worth about ¥600,000 in total were stolen in the robbery and murder of Kinuyo Oshio in Komae, Tokyo, it has been learned.
According to a senior MPD official, a Swiss Franck Muller luxury watch and two other timepieces were inside a rental car that was discovered in Tokyo's Adachi Ward on Jan. 20, the day after the incident.
Suspect Rikuto Nagata, 21 was arrested in connection with a robbery and assault that took place in Tokyo's Nakano Ward. Nagata was using the car and told investigators that he received the watches from a friend who said that he could make money by selling them.
Add TheJapanNews to your Google News feed.