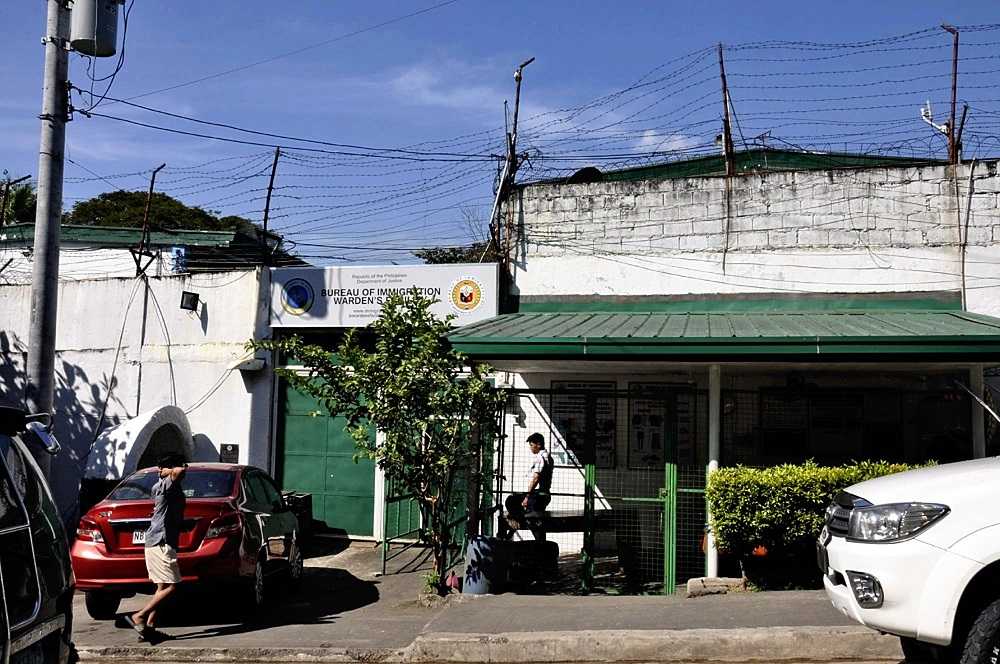 17:16 JST, January 30, 2023
MANILA — The "Luffy" figure suspected of overseeing a string of robberies nationwide allegedly controlled the operation in Japan while being detained at an immigration facility in the Philippines.
The Philippine immigration bureau's Bicutan detention center, where Luffy is being held, is located about 13 kilometers southeast of the presidential palace in Manila. The facility confines foreigners who are expected to be deported for such reasons as an illegal stay.
The center is surrounded by 4-meter-high walls and barbed wire. Four Japanese men are among the detainees, including Yuki Watanabe, who has gone by the name Luffy in the past, and Kiyoto Imamura. Arrest warrants have been issued for them on suspicion of theft and other crimes related to special fraud unconnected to the recent robberies.
The Yomiuri Shimbun interviewed two Philippine women, one of whom was in and out of the center for about seven years before the COVID-19 pandemic, and another who knows a person being detained there. According to these women, the center is "a world where money talks."
Most of the detainees are Japanese, Chinese, Koreans and Americans, they said. The facility always contains three to four times the maximum capacity of 140 people, and detainees are forced to sleep together in a common space with no air conditioning.
Bribery of the staff is rampant, and detainees who pay between 50,000 pesos and 70,000 pesos — from ¥110,000 to ¥160,000 — can use an air-conditioned room. There are also single "VIP rooms" with a private shower.
The use of communication devices is prohibited, but detainees can use smartphones by paying the staff the equivalent of tens of thousands of yen to hundreds of thousands of yen. They can get their own confiscated smartphones back or buy them from fellow detainees. Some people have several smartphones, and others gamble through online casinos in a group, she said.
Deliveries are also available if a detainee pays the staff anywhere from 20% to double the cost of a meal. Japanese brands of cigarettes are popular and are traded for 100 pesos per cigarette. Some people consume a lot of alcohol and drugs, while others bring in friends or go out to play golf, she said.
Luffy and the other suspects allegedly used the Telegram communication app to give orders to the perpetrators in Japan from inside the detention center. One of the Philippine women was interviewed said she would not be surprised if detainees gave instructions to commit crimes in Japan.
Philippine Justice Secretary Jesus Remulla has said the government would investigate staff who may have cooperated with Watanabe and the other suspects, but the woman derided the announcement as a farce, saying higher-ranking officials in the center may have been involved in the wrongdoing as well.
Japan's Metropolitan Police Department has requested the extradition of the four, but the Philippine side has not responded, saying that they are suspected of being involved in different cases in the country.
It is said that detainees who expect to be severely punished if they are extradited to their home countries get local collaborators to file false charges against them so that their extradition will be postponed.
Add TheJapanNews to your Google News feed.