Second Smartphone Discovered in Connection with Tokyo Robbery-Homicide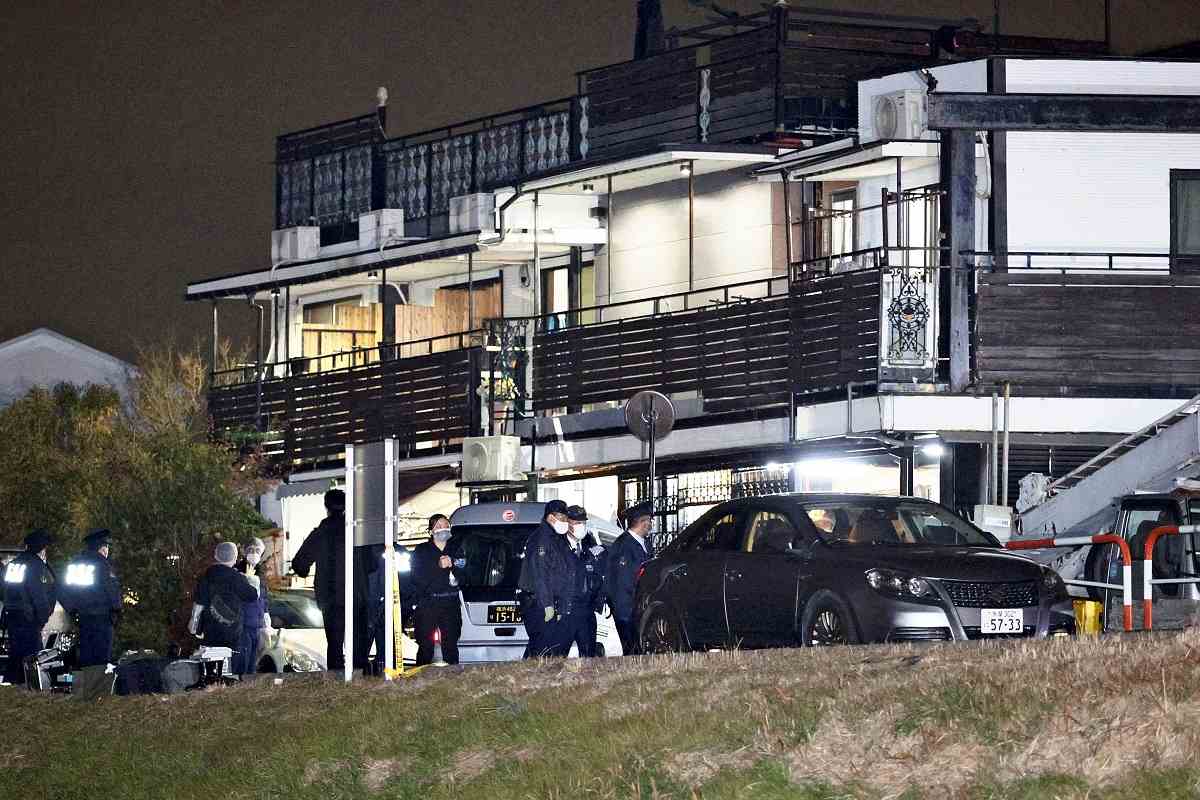 16:35 JST, January 22, 2023
Another smartphone has been discovered containing information connected to the robbery-homicide in which a 90-year-old woman was murdered in her home, The Yomiuri Shimbun has learned.
Kinuyo Oshio was killed in her house in Komae, western Tokyo, on Thursday. Information related to this crime was found on a smartphone that the Metropolitan Police Department confiscated on Saturday as part of its probe into a separate case of robbery and assault that happened in early December in the capital's Nakano Ward.
Similar information connected with the Komae case had earlier been found on the smartphone of a 23-year-old Self-Defense Forces member who was arrested over a robbery resulting in bodily injury that took place on Jan. 12 in Oami-shirasato, Chiba Prefecture.
Police believe the information was shared among the perpetrators.
According to investigators, several men broke into a house in Kamitakada, Nakano Ward, on Dec. 5 last year. They assaulted a man in his 40s who lived there and fled with about ¥30 million in cash. On Saturday, the MPD arrested Rikuto Nagata, a 21-year-old from Suemachi, Kanazawa, on suspicion of robbery resulting in bodily injury in connection with the Nakano case.
Analysis of the smartphone seized from the rental car Nagata was using showed that on Wednesday, the day before Oshio was murdered, the place name "Komae City" and information about the time of the crime were exchanged via social media messages.
A spate of seven robberies and thefts targeting residences and stores in five Kango region prefectures took place between Jan. 9 and 14, including the Oami-shirasato case. Based on similarities in the methods used and the condition of the crime scenes, police suspect that the same group of thieves recruited the perpetrators via social media and committed the robberies in various locations.
Another rental car has been confirmed to have been in the vicinity of the crime scene in Komae on the day before and the day of the incident. After the crime was committed, the car was found abandoned in a coin-operated parking lot several hundred meters away from the elderly woman's house.
Police suspect that the robbers cased the house the day before, broke in and later fled in another vehicle.
The judicial autopsy put Oshio's time of death at around noon on Thursday. She is believed to have died from multiple external wounds, the result of being beaten all over her body.
There were multiple footprints inside the house, and the entire property was ransacked. The MPD is investigating whether any money or goods were taken.
Add TheJapanNews to your Google News feed.