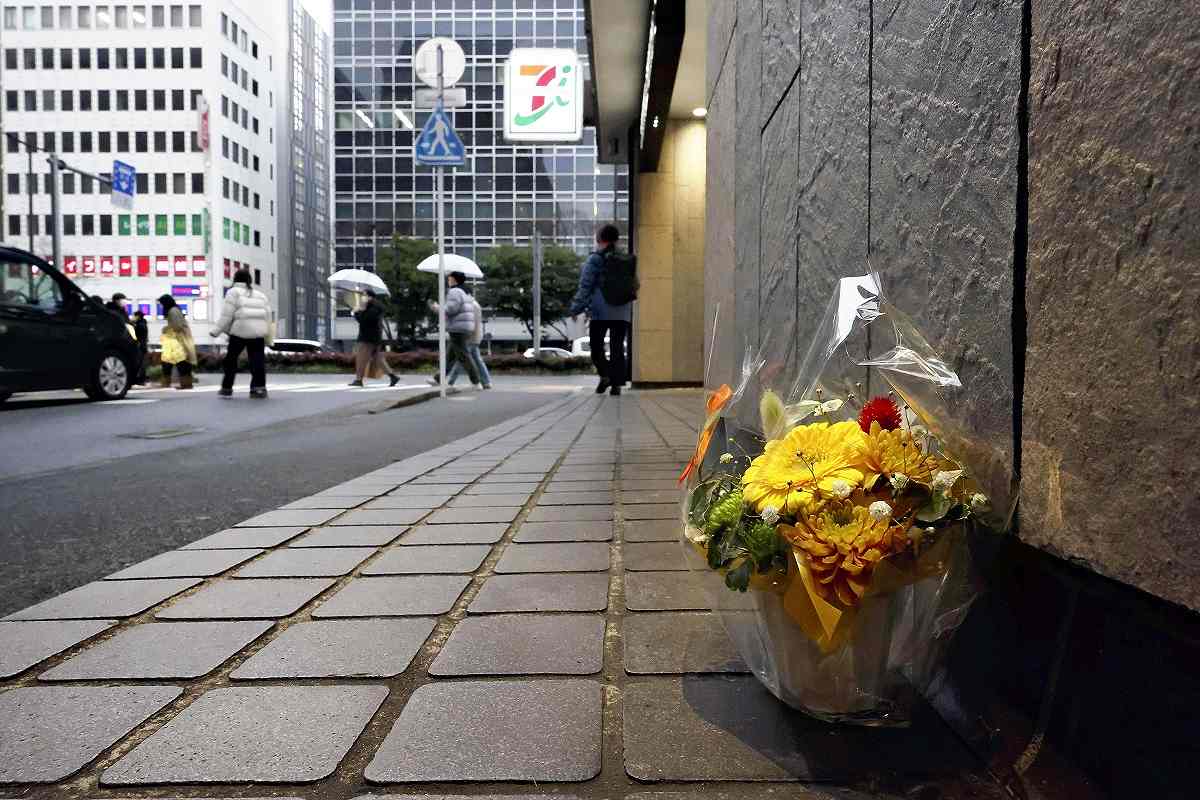 18:06 JST, January 18, 2023
FUKUOKA — The Fukuoka prefectural police on Wednesday arrested a 31-year-old man on suspicion of fatally stabbing a woman near JR Hakata Station in Fukuoka.
The suspect was found by a police officer in Fukuoka Prefecture on Wednesday morning.
He voluntarily submitted to questioning over the murder of Miki Kawano, a 38-year-old company employee who lived in Nakagawa, Fukuoka Prefecture.
Kawano was attacked near the station on Monday evening, sustaining more than a dozen stab wounds and cuts to the head, chest and other parts of her body.
An autopsy conducted by the prefectural police has revealed that she died from blood loss.
Police believe that Kawano was purposely targeted by the perpetrator, who attacked her with the intention to commit murder.
According to police, the stab wounds and cuts were found mainly on Kawano's upper body, and on her hands they found what are commonly called defensive wounds, which occur when a person tries to protect themselves. She also had broken bones.
Kawano worked at a company near where she was stabbed, and is believed to have been on her way home when she was ambushed and attacked by a man. The suspect, a male estimated at 30 to 59 years of age, was seen by witnesses straddling Kawano on the ground and assaulting her, fleeing the scene with a knife that he put in a bag after the attack, police said.
The prefectural police plan to investigate the circumstances of the incident further, analyzing footage from security cameras at and around the scene to ascertain the route of the suspect's escape.
Antistalking order issued
Under the antistalking law, Fukuoka police in the autumn of 2022 warned a man who had been bothering Kawano to stay away from her, according to investigative sources. Believing the man might know something about the killing, police began to search for him, but his whereabouts were not immediately known.
Investigative sources said Kawano had spoken with the police about problems she had been having in a personal relationship, saying such things as, "A man has been stalking me." Although the police gave the man a verbal warning, he kept stalking Kawano, so a restraining order was issued against him.
The prefectural police set up an investigation headquarters at the Hakata Police Station on Tuesday, pursuing the case as a homicide.
"I'm very surprised at the news because she seemed to be doing well when I saw her on New Year's Day," a female relative of the victim said on Tuesday.
The woman said she received a call from Kawano's mother on Monday evening in which the mother told her that she had received a call from her daughter on the day of the attack. Her daughter had called to say she was leaving the office for home and wanted her mother to come and pick her up at the station as it was raining. The mother drove to Hakataminami Station, and then tried calling her daughter when she failed to appear. A police officer answered the phone and asked her to come to the Hakata Police Station, telling her that her daughter was in a state of cardiopulmonary arrest.
Add TheJapanNews to your Google News feed.