Taiwan airline received bomb threat at Narita before Jetstar flight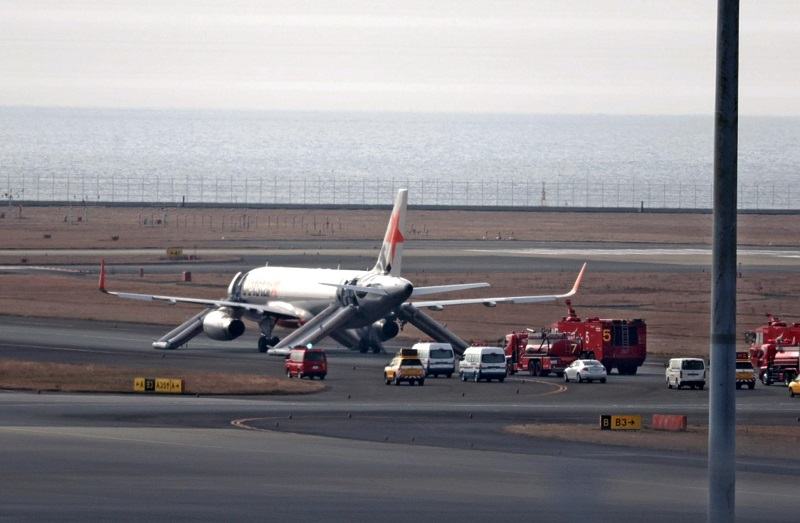 13:29 JST, January 11, 2023
The bomb threat targeting a Jetstar Japan passenger plane last week was not the only one received for a flight leaving Narita Airport, according to investigators.
A Taiwan airline received a bomb threat on Jan. 2 in a call to the airport that is believed to have also originated in Germany.
Starlux Airlines Flight 801 was scheduled to fly from Narita to Taipei when the caller of the bomb threat demanded money, according to investigators. As with the Jetstar Japan bomb threat on Jan. 7, the phone call was in English in what sounded like a machine voice.
The Starlux flight had not yet taken off, so passengers were disembarked.
The Chiba prefectural police then checked the aircraft and luggage for explosives but did not find anything suspicious. Passengers reboarded the flight and it departed around 3:10 p.m., about 90 minutes behind schedule.
On Jan. 7 at Narita Airport, a call was received, also apparently from Germany, threatening to blow up Jetstar Japan Flight 501. The plane left Narita for Fukuoka but made an emergency landing at Chubu Airport outside Nagoya.
The Chiba prefectural police are investigating the cases on suspicion of obstruction to business operations.
Add TheJapanNews to your Google News feed.