Tokyo Games organizing committee, advertising giant suspected of leading bid-rigging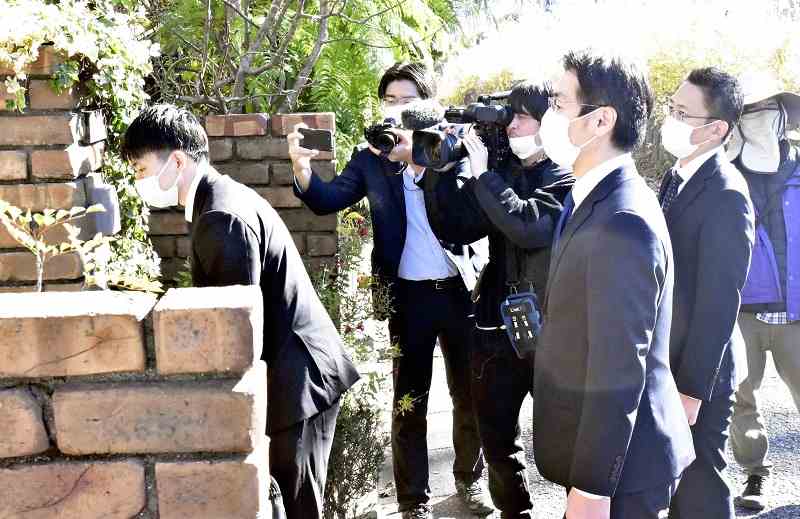 2:00 JST, November 27, 2022
The organizing committee for the 2020 Tokyo Games is suspected of sharing with advertising giant Dentsu Inc. a "wish list" of potential bidders to handle test events for the Games, it has been learned. The committee and Dentsu colluded to lead the bid-rigging.
In early 2017, the organizing committee received an inquiry from the International Olympic Committee expressing concern about whether the test events could really be held. Test events are held at the same venues as actual compeititions, to check such matters as the flow of spectators, security arrangements, staffing, and transportation systems.
The committee had little prospect of securing contractors when it received the inquiry from the IOC, according to the source. Pressed for time, the committee turned to Dentsu, which has a proven track record in the management of domestic and international sporting events.
At the organizing committee's request, Dentsu asked possible bidders whether they were willing to take charge of test events and which venues each bidder would like to be in charge of. Dentsu compiled a list of this information and shared it with the committee, updating it as necessary.
The actual winners of the bids were almost exactly as those on the list, and investigators consider this to be evidence of improper coordination between the committee and the contractors.
Investigators suspect there was collusion in the bidding for contractors to plan the test events. For every one or two venues, a total of 26 bids were submitted, and the contracts were won by nine companies, including Dentsu, and one joint venture.
The contracts were worth about ¥537 million total.
Among these firms, Cerespo Co., an event-planning company that has been searched by investigators, won the most valuable contracts. The company has experience organizing track and field events, and received five orders to plan test events at the National Stadium and other venues. Its winning bids amounted to about ¥115 million total.
Dentsu won five bids, including for the Aomi Urban Sports Park venue and the Ariake BMX course, for the third-highest total value of about ¥80 million.
Employees from both companies and other successful bidders were seconded to the event management bureau in the organizing committee, which was in charge of managing the test events, and assumed senior posts such as deputy director of the bureau.
The special investigation squad of the Tokyo District Public Prosecutors Office on Friday raided the home of a senior official of the bureau, who had been transferred from an athletic organization, on suspicion of complicity in violating the Antimonopoly Law. Investigators will analyze the seized documents to determine how the bids were coordinated and the involvement of staff members of the committee, who are deemed quasi public officials.
Add TheJapanNews to your Google News feed.