Additional ¥250 mil. allegedly paid to ex-Tokyo 2020 exec under bribery probe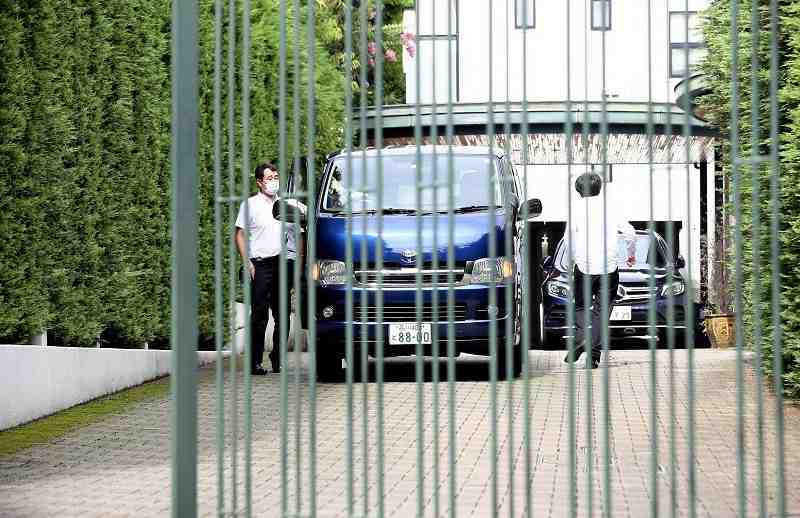 15:41 JST, July 31, 2022
The former Tokyo 2020 organizing committee executive board member under investigation in a bribery probe allegedly also accepted a separate payment of ¥250 million from entities related to the same sponsor, The Yomiuri Shimbun has learned.
Haruyuki Takahashi, 78, is currently being investigated for allegedly receiving at least ¥45 million from Aoki Holdings Inc., operator of a major business attire company based in Yokohama.
Executive board members of the organizing committee are regarded as quasi-civil servants, meaning they are prohibited from receiving money or goods in connection to their duties. The special investigation squad of the Tokyo District Public Prosecutors Office is investigating the case, looking into whether the money constituted bribery.
According to investigative sources, a consulting company Takahashi represents allegedly received ¥250 million from a firm that manages the assets of the founding family of Aoki Holdings including its former Chairman Hironori Aoki, 83. The money was provided in two transfers in 2017 and 2018 via a subsidiary of Dentsu Inc., the major Tokyo-based advertising agency where Takahashi had served as an executive.
Some portion of the money was paid to a sports organization and Takahashi received the rest, according to the sources.
Prosecutors have questioned Takahashi about the flow of funds. He told prosecutors he signed a consulting contract with the Aoki Holdings side in September 2017, but prior to this, he had already been conducting consultations mainly for the company's golf business. He explained that the money was given to him for the consulting services he had provided, according to the investigative sources.
He was also quoted as telling prosecutors that part of the money was used to pay off bank loans for the consulting firm he fronted.
Add TheJapanNews to your Google News feed.