Abe shooting suspect reportedly tweeted intention to kill 3 years ago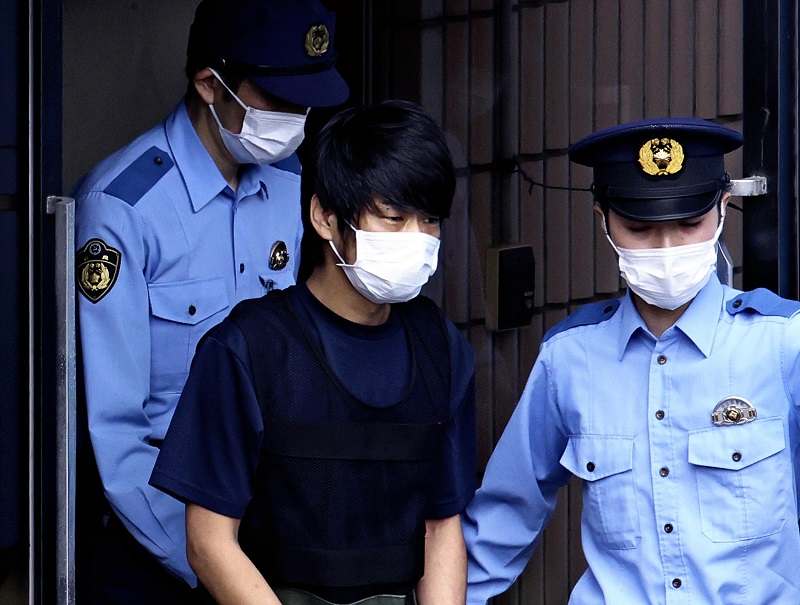 13:17 JST, July 31, 2022
Tetsuya Yamagami, the suspect in the July 8 fatal shooting of former Prime Minister Shinzo Abe, made remarks on Twitter in 2019 or earlier that suggested he was contemplating killing Abe while he was still in office, according to sources.
In addition to his main Twitter account, Yamagami, 41, also had another account that was frozen by Twitter Inc. for violating the company's terms of use.
The frozen tweets reportedly reveal that Yamagami possibly intended to kill Abe at least three years ago, while he was still serving as prime minister.
On July 19, Twitter froze Yamagami's main account — started in October 2019 and named "silent hill 333" — preventing further posts or viewing.
However, Twitter said Yamagami had opened a different account prior to October 2019 that was frozen for violating rules prohibiting content that contains violent threats against a specific target with intention to kill."
The company said in an interview that it cannot reveal the contents of the postings, but, according to the sources, they include remarks that imply Yamagami intended to kill Abe.
Add TheJapanNews to your Google News feed.