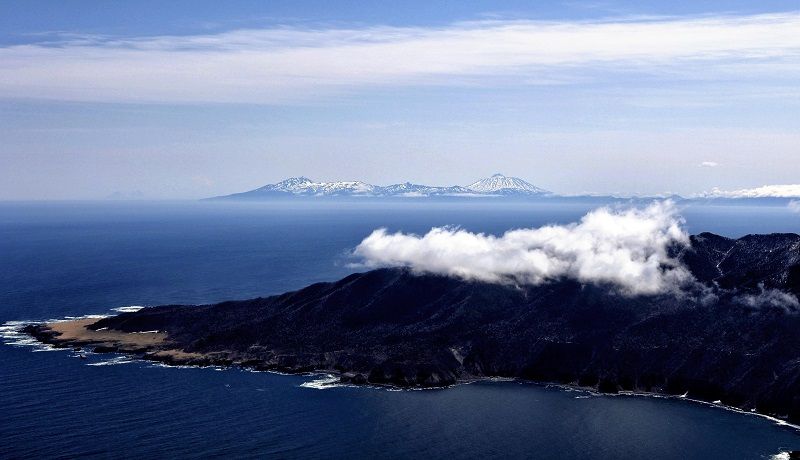 17:51 JST, July 23, 2022
SAPPORO (Jiji Press) — Despite Japan's request, Russia has not yet handed over three bodies of people who were believed to be aboard the Kazu I tour boat, which sank off the Shiretoko Peninsula of Hokkaido in April.
The Japanese and Russian governments are still negotiating the handover of the bodies discovered on the Russian island of Sakhalin and Kunashiri Island, one of the four Russian-held islands claimed by Japan.
At issue is how to turn over the bodies to Japan, informed sources said.
According to sources at the Japan Coast Guard, Russian tests have shown that the DNA types of two bodies found on Kunashiri matched those of 27-year-old male crew member Akira Soyama and a female passenger from the Hokkaido city of Kitami and the DNA type of the body discovered on Sakhalin matched that of a Hokkaido man.
To finally confirm their identities, DNA type tests will be conducted again after they are brought back to Japan, the sources noted.
Of the 26 people aboard the Kazu I, 14 have been confirmed dead. The 12 others have still been missing since the boat's sinking on April 23.
The 1st Regional Coast Guard Headquarters, based in the Hokkaido city of Otaru, has been searching for the missing people around the clock.
From Tuesday through Thursday, the Hokkaido prefectural police will carry out an intensive search for them.
In a related development, the town of Shari, where the Kazu I was based, had received donations totaling about ¥12 million from across the country as of the end of May. The town government plans to set aside the money in a newly established fund to cover the fuel costs for fishing boats that take part in the search efforts.
The sunken boat had been operated by Shiretoko Yuransen, which was deprived of the business license by the transport ministry in June. The company's president, Seiichi Katsurada, 59, and the Kazu I captain, still unaccounted for, are under investigation over charges of professional negligence resulting in death.
The Japan Transport Safety Board has examined the boat, which was salvaged from the sea floor, transport ministry sources said.
Add TheJapanNews to your Google News feed.