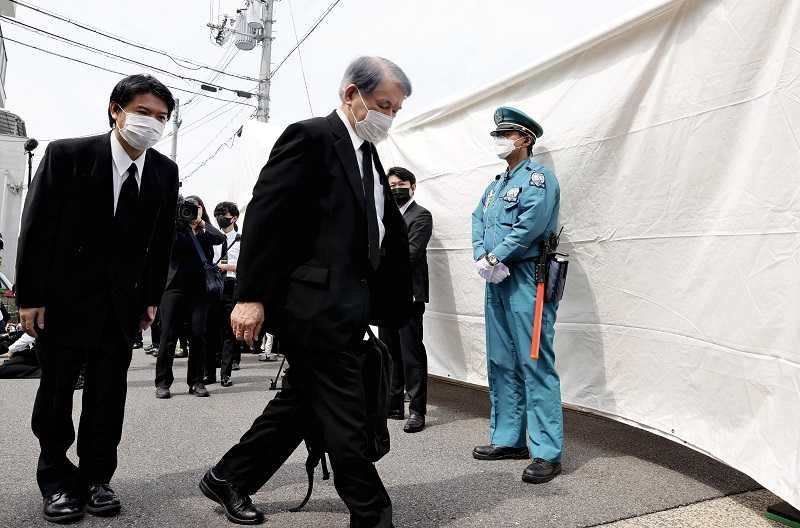 14:02 JST, July 18, 2022
A lay judge trial for Shinji Aoba, indicted for murder and four other charges over the 2019 Kyoto Animation Co. studio arson attack, remains uncertain as no date has been set for a pre-trial hearing that narrows down the issues to be contested.
The attack on KyoAni's No. 1 studio in Fushimi Ward, Kyoto killed 36 people and injured 32. Aoba suffered severe burns. He was arrested in May 2020, more than 10 months after the arson attack, and questioned while lying on a stretcher. There are concerns over his physical condition and whether he will be able to endure the lengthy trial schedule. Two psychiatric tests have also been conducted on Aoba, 44, to determine whether he can be held criminally responsible for the fatal attack.
Meanwhile, KyoAni is working on making a comeback. About 40% of 176 workers were involved in the incident. Now, about 190 people work at the company, including 15 who joined the firm in April.
A sequel to the company's popular anime "Free!" was released this spring. A new TV anime of "Sound! Euphonium," another popular KyoAni anime, is scheduled to be broadcast in 2024.
A cenotaph has been planned for the victims at the site of the studio. A committee of 17 people, including KyoAni officials and bereaved families, will be established to discuss the design and shape of the monument.
Add TheJapanNews to your Google News feed.