Mother of suspected Abe shooter donated ¥100 mil. to Unification Church, sources say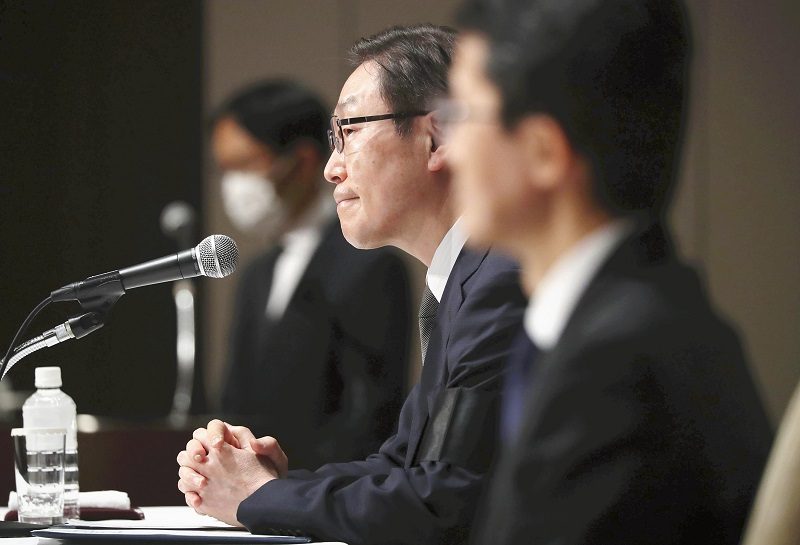 17:50 JST, July 13, 2022
The mother of Tetsuya Yamagami, the suspect in the shooting death of former Prime Minister Shinzo Abe, likely donated a total of ¥100 million to the religious group commonly known as the Unification Church, according to investigative sources.
"I resented the group because my mother went bankrupt," Yamagami, 41, was quoted as telling the Nara prefectural police after his arrest Friday, the day Abe was shot while giving a stump speech in Nara City. "I had tried to attack the religious group's leadership with Molotov cocktails."
The religious group was founded in South Korea in 1954 by the Rev. Sun Myung Moon as the Holy Spirit Association for the Unification of World Christianity. Moon and his wife, Hak Ja Han Moon, served as the leaders. The reverend died in 2012.
The group is now called the Family Federation for World Peace and Unification, the name the Japan branch has used since 2015. The Japan branch told The Yomiuri Shimbun that it was not appropriate for the group to announce how much Yamagami's mother donated.
According to the sources, Yamagami's mother joined the religious group around 1998 and in June 1999 she sold the land she inherited from her grandfather and the house in Nara where she lived with her three children. She was declared bankrupt in 2002.
"She was absorbed in the religious group's activities and sold the family land without any notice," Yamagami was quoted as saying to the police. "My family life was messed up, so I believed I had to make sure I punished the group.
"When one of the leaders of the group came to Japan from South Korea, I took Molotov cocktails to the venue, but I couldn't enter, so I couldn't execute my attack."
According to the religious group, Mrs. Moon came to Japan in 2019 for a rally in Aichi Prefecture.
As the COVID-19 pandemic has been spreading around the world since 2020, Yamagami told the police that with overseas travel being halted, it had been difficult to get close to the religious group's leadership.
Written in a notebook seized by the prefectural police from Yamagami's home were the grudges he held against the religious group, the police said.
Yamagami told the police that he saw online the video message Abe sent to a rally held in September last year by a nongovernmental organization founded by the Rev. Moon.
"I believed Abe had ties to the religious group," Yamagami said, according to the police. "I was convinced that I had to kill him at any cost."
Tomihiro Tanaka, president of the group's Japan branch, denied at a press conference he held Monday that the religious group had any direct ties to the former prime minister, saying Abe "had never been a member nor an adviser."