Religious group says Abe was not member nor adviser but had sent messages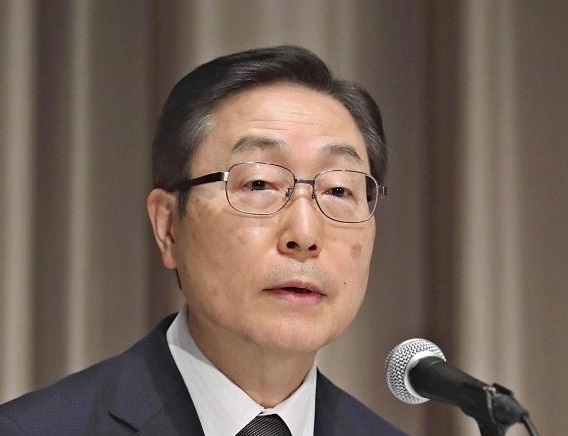 16:23 JST, July 12, 2022
Late former Prime Minister Shinzo Abe was neither a member nor an adviser of the religious group previously known as the Unification Church, but had sent messages to events hosted by a related organization, the group's Japan branch said Monday.
Tomihiro Tanaka, president of the Family Federation for World Peace and Unification's Japan branch, held a press conference after the suspect in Abe's shooting death gave a statement to police that he had a grudge against the religious group, which he said had caused his family financial harm.
"Mr. Abe had sent messages to events hosted by our friendship organization before," Tanaka said, but denied the religious group had any direct ties to the former prime minister, saying Abe "had never been a member nor an adviser."
Abe was shot dead while making a speech Friday in Nara to support a House of Councillors election candidate. Tetsuya Yamagami was arrested on suspicion of shooting Abe.
According to Tanaka, Yamagami's mother is a member of the religious group, but Yamagami is not.
Yamagami told the Nara prefectural police that his mother donated large amounts of money to the religious group, causing her to go bankrupt, so he had a grudge against the group, the police said.
In response to this, Tanaka said: "There is a large distance between a grudge against us and the killing of Mr. Abe, so it's hard to understand."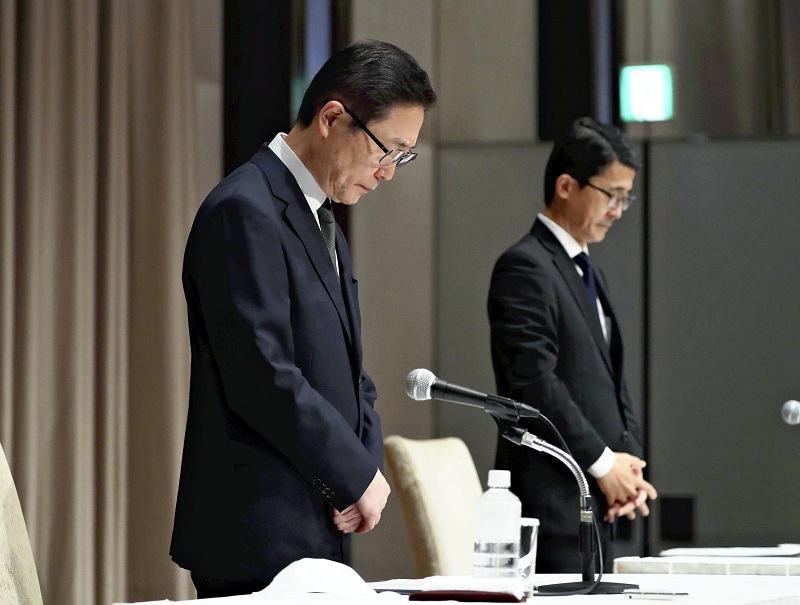 Yamagami's mother has been a follower of the group since around 1998 and went bankrupt in 2002 or so, Tanaka said. Although she had not participated in the group's events from around 2009 to around 2017, she resumed contact with the group about two to three years ago and attended an event held two months ago.
According to sources, Yamagami had been living with his mother and siblings in a house in Nara. Now 41, Yamagami would have been a high school student when his mother joined the religious group. Not long after, his mother sold the house and was declared bankrupt in 2002, so timewise, it is possible that the bankruptcy was triggered by her donating large sums to the religious group.
Tanaka said that he had confirmed that the group had received donations from Yamagami's mother, but "has not finished checking the amount."
As for her bankruptcy, Tanaka said he "found out about it after the incident."
The Unification Church has been embroiled in societal problems since the 1980s in terms of so-called spiritual sales, such as selling expensive seals, and troubles related to mass weddings between strangers. In 2009, several people were arrested in connection with spiritual sales, leading the church's then Japan branch president to resign.
"Thorough compliance has been promoted since 2009," Tanaka said. "The group has not demanded large donations in the time since Yamagami's mother was declared bankrupt."
Add TheJapanNews to your Google News feed.