14:11 JST, July 9, 2022
The suspect apprehended in the shooting death of former Prime Minister Shinzo Abe told Nara prefectural police investigators that he made the gun used in the attack, adding he had constructed "many" such weapons along with bombs.
Police searching the Nara City home of Tetsuya Yamagami found several homemade guns, an indication that he may have planned the crime in advance. Yamagami lives in a single-room apartment on the eighth floor of a building about three kilometers from the site of the attack in front of Yamato-Saidaiji Station in Nara.
"I made the gun [used in the attack] by hand and completed it around this spring," Yamagami was quoted as saying. "I bought the parts myself and made many guns and bombs at home."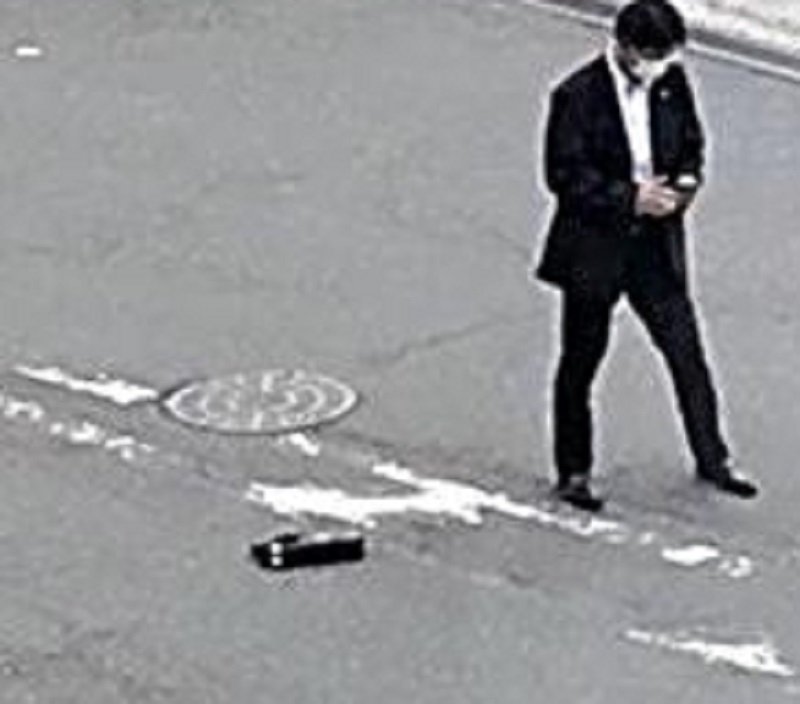 The search of his apartment started at around 5:15 p.m. on Friday with five riot squad officers in protective gear and helmets entering the home first and checking the interior, after which 16 investigators followed.
At 6:20 p.m., materials regarded as hazardous and possibly explosive were found, prompting the prefectural police to evacuate more than 100 people from the area, including passersby and media members. The items were taken out in two shifts to a special police vehicle.
Later, more hazardous materials were found and at around 9:30 p.m., the police notified residents and prompted an evacuation of the building which caused a commotion at the scene.
"The police told me, 'A bomb had been found,' and I rushed to get out of there," a man who had evacuated the building said with a look of surprise.
According to the prefectural police, the homemade gun used in the attack was about 40 centimeters in length. Based on images posted on social media, the weapon consisted of two tubes and wrapped by what looks like black tape.
Tetsuya Tsuda, a firearms journalist who viewed the images, said the gun is designed to use gunpowder as the explosive to fire the bullets from the barrel. It is possible for anyone to make using iron pipes and gunpowder, he added.
Tsuda believes the tape-like material wrapped around the tubes served to prevent the gun from breaking apart when fired. "Because of the large caliber of the barrel, it is likely the gun has a short range with high power," he noted. "It would seem that from the beginning he planned an attack from close range."
Add TheJapanNews to your Google News feed.