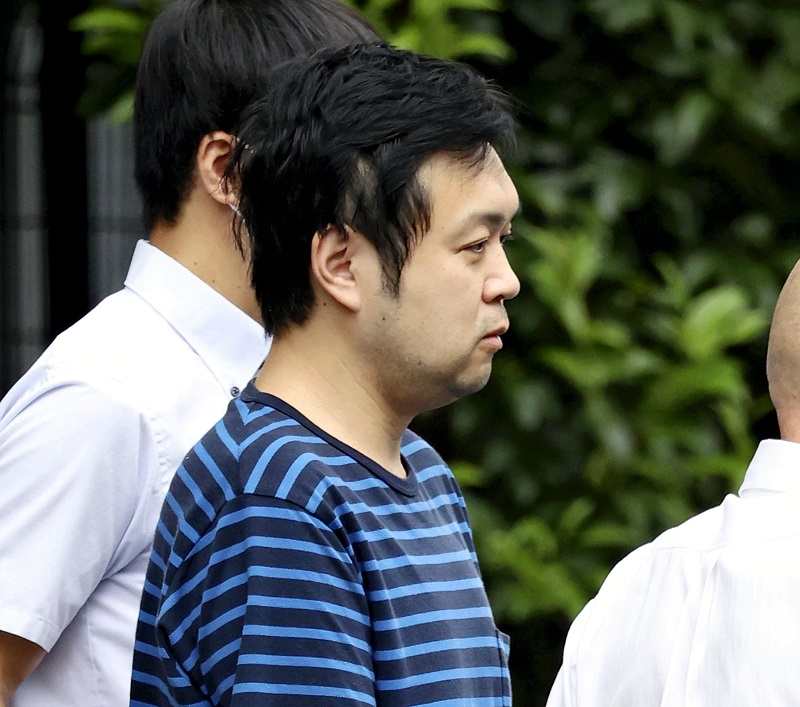 17:10 JST, July 7, 2022
TOKYO (Jiji Press) — Tokyo police on Thursday arrested a 43-year-old company employee for allegedly murdering his pregnant girlfriend in her apartment in Tokyo's Nerima Ward in March this year.
Ken Takahashi is suspected of killing Nozomi Narita, a 37-year-old corporate worker, by choking her in the apartment in the early hours of March 12. He had promised to marry her without telling her he was already married.
Takahashi, who lives in the city of Soka in neighboring Saitama Prefecture, has admitted to the murder charges, saying that he killed Narita by using a rope he brought with him to strangle her.
Tokyo's Metropolitan Police Department suspects that Takahashi got into trouble with Narita over their marriage plan and tried to make the murder look like suicide.
The police ruled out suicide as Takahashi had given false explanations to police officers. Also, an examination of Narita's body found signs that she may have been murdered.
According to neighborhood residents, Narita was a single mother living with her elementary school daughter.
Takahashi got to know Narita around September 2017. Narita had told her daughter to contact him in the event she was alone and something was wrong. She found her mother lying near the bathroom in the apartment around 7:30 a.m. on March 12 and contacted Takahashi, who was at an internet cafe at the time and called an ambulance.
When ambulance crew and police officers arrived at the apartment, Takahashi was there. He told investigators that Narita committed suicide and lied that he had not met her on the day, investigative sources said.
Add TheJapanNews to your Google News feed.