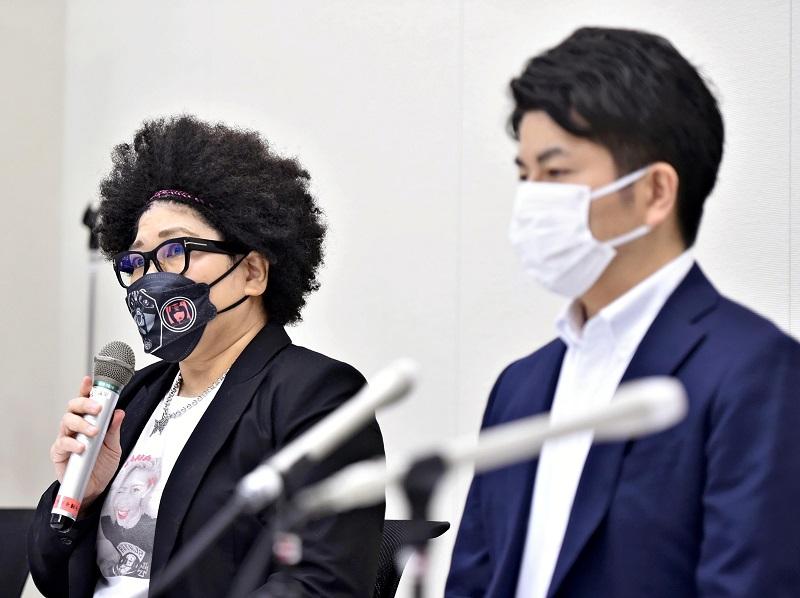 17:41 JST, June 14, 2022
A revision to the Penal Code that includes tougher penalties for internet abuse has been hailed by people targeted by cyberbullies and the family members of victims, who have expressed hope that the change will serve as a deterrent.
However, some opposition party members and the Japan Federation of Bar Associations, among others, were against the revision, arguing that it could restrict the constitutionally guaranteed freedom of expression.
Using abusive language to insult a person in a public setting constitutes criminal insult under Japanese law.
The current statutory penalty is detention for less than 30 days or a fine of less than ¥10,000, the lightest punishment in the Penal Code.
Two men who posted defamatory remarks on social media about professional wrestler Hana Kimura before she committed suicide in May 2020 were fined only ¥9,000, prompting calls from the public for tougher penalties.
Under the law on criminal insult, there is no provision that an offender will escape punishment if the content of the statements in question is proven to be true.
Under the revised law, a maximum of one year in prison or a fine of up to ¥300,000 will become options in addition to the current statutory penalty.
However, some opposition lawmakers have argued that even heckling a politician could lead to an arrest under the revised Penal Code.
In May, the Justice Ministry and the National Police Agency presented a view in line with the government, stating that fair commentary and other legitimate speech activities would not be subject to prosecution.
A supplementary provision was added to the revised Penal Code, stipulating that a review will be conducted within three years of its effectuation to determine if the law change unfairly restricts free speech.
At a press conference in Tokyo on Monday following the enactment of the revised law, Kyoko Kimura, Hana's mother, said: "The existing law hasn't served as a deterrent and is unreasonable. My overwhelming feeling [about the change] is 'Finally!'"
Kimura, 45, added: "The enactment is not the end, it is really just the beginning. How penalties are issued will depend on the behavior of each and every one of us."
Takuya Matsunaga, 35, whose wife and daughter were killed in a car accident in Ikebukuro, Tokyo, in April 2019, also attended the press conference.
"Rather than being a case of the penalty becoming tougher, the law has finally caught up in terms of the appropriateness of the punishment," he said.
"The penalties for drunk driving and road rage have become tougher, and it is now widely accepted in society that such things should not happen. Tougher punishments will serve as a deterrent," said Matsunaga, who has received abuse on social media since the fatal car accident, which involved an elderly driver who lost control of his vehicle.
Add TheJapanNews to your Google News feed.