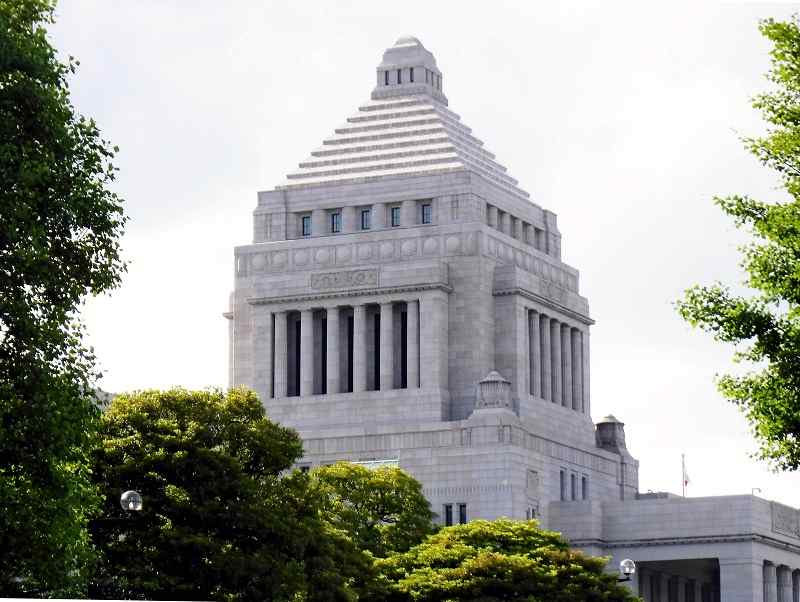 17:57 JST, June 13, 2022
A bill to revise the Penal Code passed the Diet on Monday, introducing the first change to the law's sentencing categories since it was established in 1907.
A plenary session of the House of the Councillors voted to enact the bill to unify two types of sentence — "imprisonment with labor" and "imprisonment without labor" — into the newly created "confinement." This will alter the current system of requiring work from prisoners who were sentenced to imprisonment with labor and allow more flexible supervision in accordance with prisoners' age and characteristics, placing more importance on rehabilitation.
The revisions are expected to go into effect in 2025.
People sentenced to confinement will be placed in a penal institution to engage in necessary work and receive guidance aimed at encouraging the convicts to better themselves and promote rehabilitation.
Convicts will no longer be sentenced to "imprisonment with labor," which obligates inmates to engage in prison work such as woodwork and printing, or "imprisonment without work," which does not require prison work.
Inmates in Japanese prisons are graying, with 2,143 of them aged 65 or older in the year 2020, or 140% more than the number in 2000.
Some are having difficulty engaging in normal prison work due to reduced physical strength and cognitive function. In addition, inmates, including young prisoners, can only spend a limited amount of time on education and guidance to prevent recidivism, because they now need to dedicate hours to prison work.
Among newly imprisoned inmates in 2020, only 0.3% were not sentenced to imprisonment with labor. Of those who were sentenced to imprisonment without work, about 80% engaged in such labor of their own volition.
There is therefore seen to be less need to differentiate between "with labor" and "without labor," and a greater need to focus on correction and prevention of recidivism.
After confinement sentences are introduced, focus can be placed on rehabilitation programs aimed at helping elderly inmates after their release and correction programs for prisoners with drug addictions and sex offenses, among other programs. Young prisoners who lack basic academic skills can receive more school-type lessons.
The new type of sentence will apply to crimes committed after the revision went into effect. Convicts whose sentences of imprisonment with or without labor were finalized before the revision went into effect will continue to serve their original sentences.
The revised code will also include a provision to punish "insults" more severely. This crime currently brings a statutory penalty of penal detention of less than 30 days or a petty fine of less than ¥10,000. However, this will be changed to a maximum of one year in prison or a fine of ¥300,000 or less. The statute of limitations will also be extended from the current one year to three years.
The revision will go into effect 20 days after promulgation.
The tougher punishment was proposed to combat increasingly serious defamation and other attacks online, but some opposition parties opposed the revisions, saying that heckling politicians could lead to an arrest. An article was therefore included in a supplementary provision that this revision will be reviewed three years after effectuation regarding whether the freedom of expression is being unreasonably constrained.
Add TheJapanNews to your Google News feed.