Kelly verdict shines spotlight on plea-bargaining framework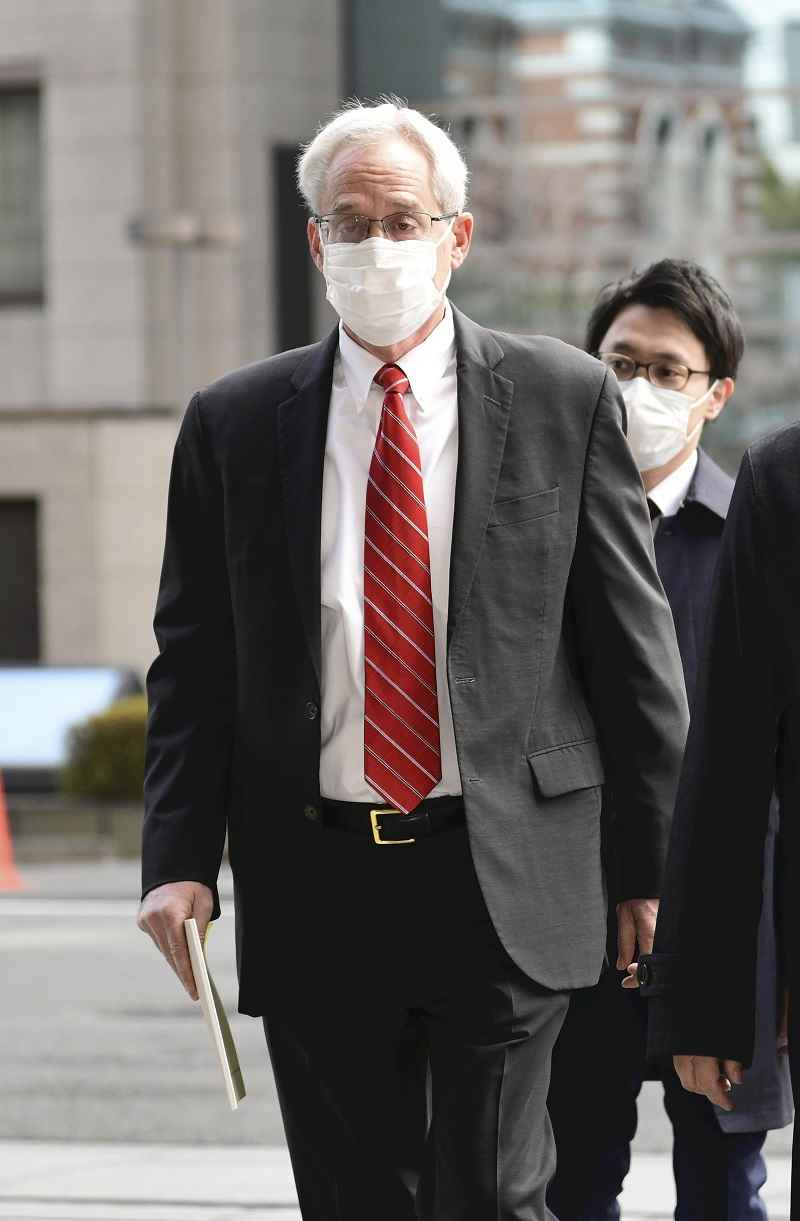 21:00 JST, April 9, 2022
Last month, the Tokyo District Court acquitted former Nissan Motor Co. representative director Greg Kelly of most of the charges in a case involving the concealment of compensation of the former Nissan Chairman Carlos Ghosn, who has fled overseas.
Similar judicial rulings have been reached in other cases involving plea bargaining, raising questions about the advantages of a legal framework that was expected to be an effective tool in criminal investigations.
Kelly was indicted for conspiring with Ghosn to understate the former chairman's remuneration from fiscal 2010 to fiscal 2017, with about ¥7.9 billion in total logged in Nissan's financial reports even though Ghosn was likely to receive about ¥17 billion.
The Tokyo District Court found Kelly guilty of falsifying Nissan's financial report for fiscal 2017 and handed him a six-month prison sentence, suspended for three years. Ghosn has also been indicted on charges of aggravated breach of trust but fled overseas before he could be brought to justice.
Regarding statements made by former Nissan official Toshiaki Onuma about Kelly's involvement in the case, presiding judge Kenji Shimotsu said in the March 3 ruling, "In the absence of objective evidence of corroboration, the credibility of his claims should be considered more carefully."
Onuma, who managed Ghosn's remuneration, is a key figure in the case. He negotiated a plea deal with the special investigation squad of the Tokyo District Public Prosecutors Office, promising to cooperate in the investigation and trial. In exchange for his cooperation, investigative authorities did not seek his indictment.
Onuma appeared as a witness in 22 court hearings, more than 30% of the total. He said Ghosn had "unpaid remuneration" and claims he showed Kelly documents stating the amount of remuneration and discussed how Ghosn was to be paid.
The prosecution presented a large amount of evidence obtained through the plea deal. It acknowledged that there was no evidence to directly corroborate the alleged exchanges between Onuma and Kelly but claimed that "the testimony was highly credible in light of the physical evidence," referring to documents including those that Onuma claimed he had shown Kelly.
The ruling focused on the fact that Onuma had negotiated a plea deal. The court rejected the credibility of many of his statements, stressing an undeniable risk he had told prosecutors what they wanted to hear to avoid prosecution, dragging others into the case as a result.
Kelly was acquitted of underreporting Ghosn's income in seven of the eight years included in the indictment, on the grounds that he was not aware of the existence of "unpaid compensation." However, the court ruled that Kelly was guilty of conspiring to conceal Ghosn's pay during a period prior to that which has included in the indictment, based on internal memos.
Both the prosecution and defense have appealed the verdict to the Tokyo High Court.
Former judge Tomoyuki Mizuno, a professor of criminal law at Hosei University, said, "The high court will likely focus on the credibility of the statements obtained through plea bargaining and Kelly's knowledge of how Ghosn's remuneration was to be paid."
Japan's plea bargaining system was introduced in June 2018, mainly to target organized crime and financial impropriety.
Investigators have claimed that the introduction of mandatory audio and video recordings of interviews made it more difficult to obtain confessions. As a result, expectations were high that plea bargaining would be an effective tool to aid authorities.
However, concerns emerged at an early stage that innocent people might be implicated in crimes because the system allows suspects to receive lighter penalties if they reveal the misdeeds of others.
The defense counsel must be present during all consultations with investigative authorities, and a new charge has been established to penalize people who make false statements, but courts are clearly still cautious of the risks involved with plea deals.
A case involving employees of a Japanese company who allegedly bribed a public official in Thailand was the first application of the plea bargaining system in Japan. In a case involving embezzlement at an apparel firm — the third application of the framework — a former company employee negotiated a plea deal. However, the Tokyo District Court said the ruling would not be based on the parts of the testimony that could not be corroborated.
"It's only natural that courts are cautious because investigative authorities get statements in return for reducing penalties," a veteran judge said.
A senior prosecutor expressed apprehension about the plea bargaining framework, saying, "Preparing evidence to support every statement is not realistic."
In the three cases involving plea deals, guilty verdicts were handed down.
In the Kelly ruling, the Tokyo District Court acknowledged Ghosn's complicity in the charges.
"Plea bargaining is only a means of collecting evidence," a senior prosecutor said. "In the Ghosn case, a huge amount of evidence, including secret documents, was collected thanks to the system."