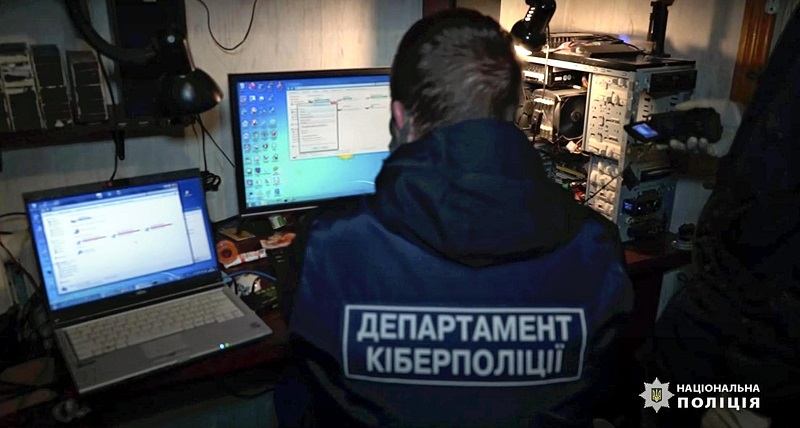 17:44 JST, March 31, 2022
A new special investigative unit dedicated to tackling cyber-attacks and cybercrime will spearhead the investigation of cases in Japan and also aim to actively participate in international joint operations targeting cross-border criminal activity in cyberspace.
The revised Police Law passed the Diet on Wednesday to establish the special cybercrime team in the National Police Agency. The unit, which will begin operating Friday, is the first unit given investigative powers within the agency, which has previously focused on police administrative matters.
In January 2021, more than a year before Russia launched its invasion of Ukraine, three Ukrainian police investigators dressed in black from head to toe raided a room in a building in the eastern city of Kharkiv. As the men who were in the room stood there stunned, the investigators started checking their computers and hard disks. The search targeted a room thought to have been used to spread the Emotet virus that had infected many computers all around the world. Video footage of police nabbing two suspects was uploaded on YouTube.
The joint investigation that led to this takedown involved authorities from eight nations, including the United States and Britain. Although the Emotet virus was confirmed to have infected multiple computers in Japan, the nation was not among the eight taking part in the investigation.
In November, the European Union's law enforcement agency, Europol, announced the arrest of a group of cybercriminals responsible for ransomware attacks, in which perpetrators encrypt a victim's files and then demand a ransom to restore access to this data. South Korea, the Philippines and Kuwait were among the 17 nations involved in this joint investigation, but Japan — once again — was not.
"Japan has hardly participated in any joint international investigations into cybercrime," a senior police official said.
Serious cases the focus
Junpei Kawahara, head of the agency's Info-Communications Bureau, said establishing a new investigative unit directly controlled by the government was a significant move.
"Having a state entity itself continually push ahead with international investigations will enable the unit to build relationships of trust with investigative authorities in other countries," Kawahara said about the Police Law revision bill at the House of Representatives Cabinet Committee on March 2.
In Japan, the metropolitan and prefectural police conventionally conduct investigations, and the agency focuses on administrative matters. The agency has been little more than a point of contact when joint investigations with police authorities from other nations are conducted, with the prefectural police actually doing the legwork. Consequently, the police organizations and officials involved differ from case to case.
"We haven't been able to properly build up closer ties with other police authorities," a senior NPA official told The Yomiuri Shimbun.
However, cyber-attacks have become more sophisticated and elaborate in recent years, so the importance of conducting investigations while sharing information with other nations is growing. The latest legal revision has given the special unit the authority to make arrests and conduct investigations in "serious cases" such as cyber-attacks on government bodies and important infrastructure such as electricity and gas facilities.
The unit also reportedly will probe cases such as ransomware attacks on hospitals, which have occurred frequently. The revised legislation will reorganize the Info-Communications Bureau as a new "cyber police bureau, which will be responsible for coordinating with prefectural police forces.
Securing personnel vital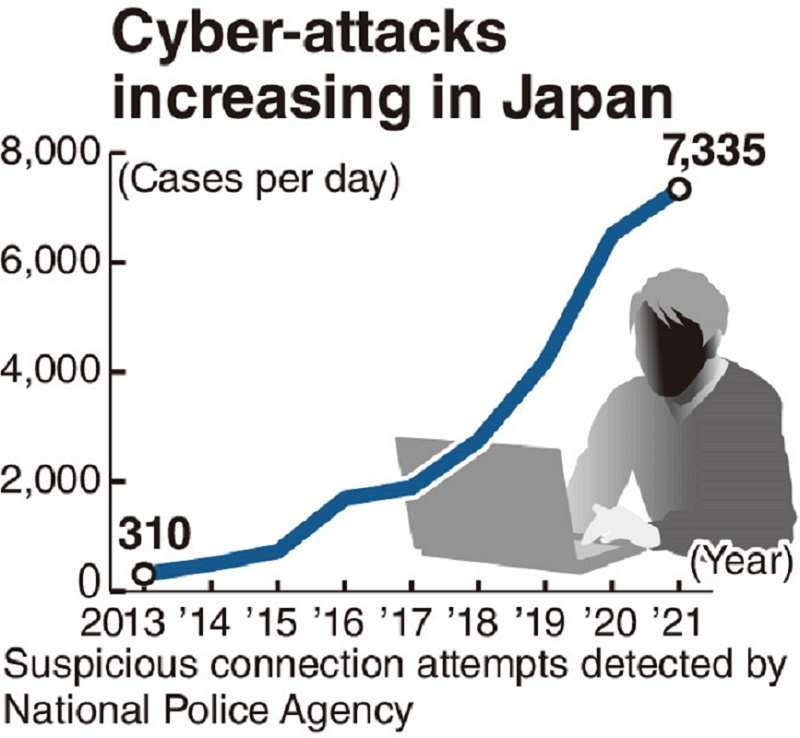 One pressing problem for the new unit is securing personnel over the medium and long terms.
Police around Japan have previously beefed up their teams tackling cybercrime through such steps as hiring technical experts from the private sector. The new unit will consist of about 200 technical officials from the agency and personnel assigned from prefectural police forces. The unit's tasks will include seizing computer servers and analyzing their contents. Further improving the unit's investigative ability by nurturing talented personnel will be essential for playing a useful role in joint investigations with authorities from other nations.
"Japan does not allow methods many other nations use when investigating cybercrimes, such as letting authorities hack into a cyber-attacker's server to collect information," said Meiji University Prof. Harumichi Yuasa, an expert on information law. "We will need to deepen discussions on whether to approve such investigative methods here, too."
Add TheJapanNews to your Google News feed.