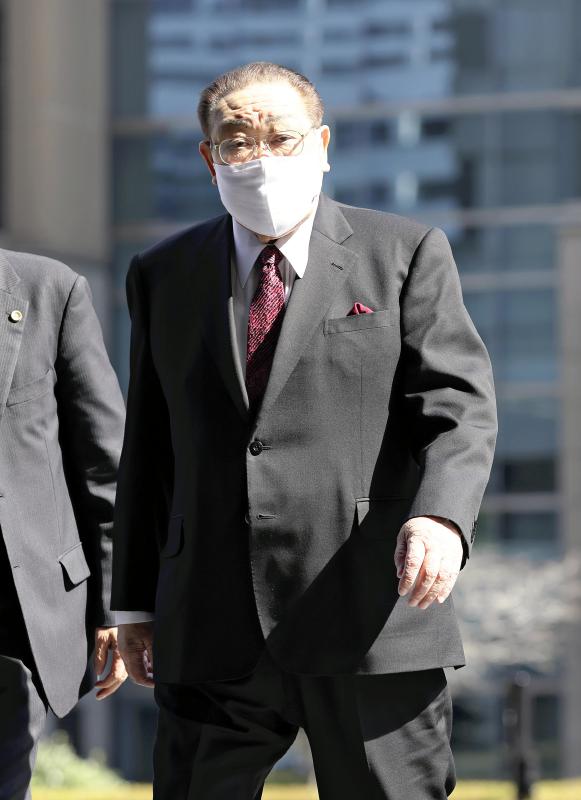 16:28 JST, March 30, 2022
TOKYO (Jiji Press) — The Tokyo District Court on Tuesday sentenced former Nihon University Chairman Hidetoshi Tanaka to one year in prison, suspended for three years, and fined him ¥13 million for evading income tax on kickbacks in violation of the income tax law.
Presiding Judge Toshiro Nohara said that Tanaka, 75, "acted on a selfish motive, leaving no room for leniency." The defense has no plans to appeal.
Nohara found that Tanaka had received cash from business partners of the private university as rewards for profits from university-related transactions, which he did not declare as income.
The judge also determined that Tanaka hid the cash in his home and instructed his wife not to mention it when reporting his income.
"It was a simple but bold move," Nohara said. "The intent to falsely underreport is obvious."
He added that Tanaka understood the necessity of tax reports as tax authorities had previously pointed out his failure to declare income.
"The impact on the social trust for the self-assessed taxation system cannot be overlooked," as the chairman of one of Japan's biggest universities sought to evade tax out of not wanting to reveal his kickbacks from businesses, the judge added.
Nohara suspended Tanaka's sentence as he had admitted the charges, corrected his income reports and resigned as university chairman.
According to the ruling, Tanaka concealed a total of about ¥118 million in income in 2018 and 2020 by not declaring kickbacks, evading some ¥52 million in income tax as a result.
Public prosecutors had demanded a prison term of one year without suspension and a fine of ¥16 million for him.
Former Nihon University board member Tadao Inoguchi, 64, and Masami Yabumoto, 61, former head of the Kinshukai medical and hospital group, have been indicted on breach of trust charges for allegedly providing Tanaka with kickbacks as rewards for the rebuilding of a Nihon University hospital in Tokyo.
Add TheJapanNews to your Google News feed.