15:01 JST, June 19, 2021
Japanese female athletes are constantly being exploited by others who use their images for sexual purposes, and there are growing calls for stronger countermeasures.
The Tokyo Summary Court last month ordered a 37-year-old Kyoto man to pay ¥600,000 for posting images of female athletes on an adult website. The man had been arrested by the Metropolitan Police Department last month on suspicion of violating the Copyright Law.
Objectified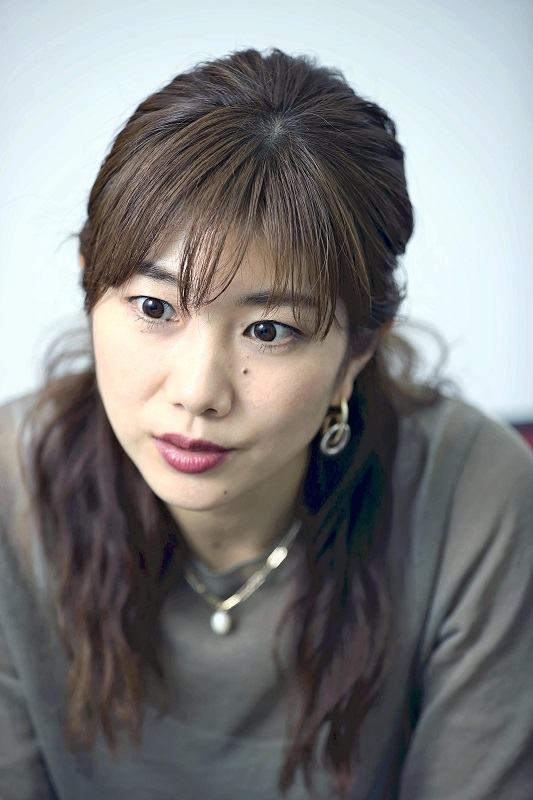 "I always pretended not to notice the sound of shutters as the cameras were aimed at my chest or butt, or the images of me that are all over the internet," said Reiko Shiota, 37, a retired badminton player who represented Japan at the 2008 Beijing Olympics and 2012 London Olympics.
Shiota remembers first feeling uncomfortable around 2005. At that time, she was receiving a lot of attention playing doubles with Kumiko Ogura, now 37, and the pair became well-known under the nickname "Ogu-Shio."
She remembers seeing a magazine cover with the headline "Ogu-Shio" on a magazine rack at a convenience store. Flipping through it, she saw a photograph of herself during a match when her bra strap had slipped off her shoulder.
She wondered why they had chosen to use that picture, she said. As she became more popular, the worse it got.
Pictures of her with her legs apart when picking up a shuttlecock, or zoomed-in images of her bust and lower body from photos taken during matches appeared online, often accompanied by obscene comments.
It got so bad that she would worry about the cameras during matches. She spoke with the Nippon Badminton Association and they moved the photographers to another area, but it did nothing to stop the photos from circulating.
Some people around her would make negative comments about the skirts she wore at the time, saying things like, "It's your fault for dressing like that."
"I'm just doing my best on the court," she said. "So, why is it my fault?"
With no outlet for her anger, she said she told herself, "Being photographed is just proof of the attention I'm receiving as an athlete."
She retired in 2012, but the images still exist online.
"I'll never forget how sad my mother was when she saw those images," she said. "If they can be deleted, I want them to be deleted. I want to talk about things I couldn't discuss during my career to stop this from happening to younger athletes."
Sexualizing young women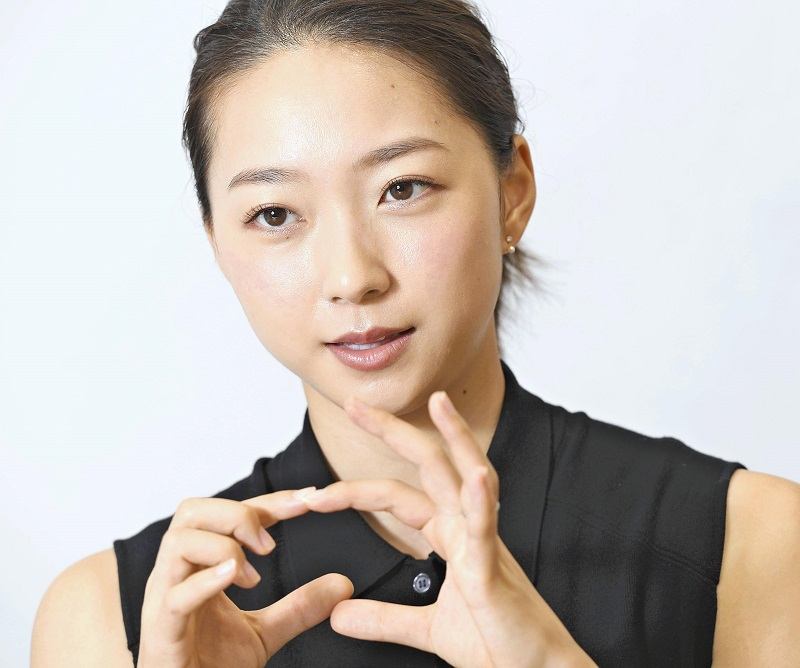 Airi Hatakeyama, 26, a member of the Japan rhythmic gymnastics team at the 2012 and 2016 Olympic Games, said she had had similar experiences.
She was a high school student when she first became an Olympian. Zoomed-in photographs of her lower body were published in magazines and elsewhere. They were believed to have been taken while she was practicing.
"It was shocking to realize that some people were sexualizing me," she recalled.
Screenshots of television broadcasts showing her with her legs apart while stretching spread over social media.
At the time, she thought she had no choice but to deal with it. But since retiring in 2016, whenever she sees similar images online, she tells her office and demands that they are taken down.
"I want to eliminate this kind of objectification, not only for athletes but also for children who are only there to compete," she said.
Stricter laws required
Several female athletes complained to the Japan Association of Athletics Federations last summer that images and photographs of athletes, which focused on areas like their breasts and buttocks, had been posted on social media, causing it to spread.
In November 2020, the Japanese Olympic Committee and others issued a statement on eradicating this kind of objectification of women. In March, the Tokyo Organizing Committee of the Olympic and Paralympic Games added the taking of sexually exploitative photographs to the list of prohibited behavior at competition venues.
However, the Japanese Penal Code does not prohibit people from secretly taking photographs. Prefectural anti-nuisance ordinances only cover unauthorized photography of people in the nude or in their underwear.
Cracking down on photographing athletes during competition is difficult. An investigative source said the Metropolitan Police Department's arrest of the Kyoto man for allegedly violating the Copyright Law was the last resort.
"We can't ignore a situation in which many athletes are forced to just accept things they are uncomfortable with," said Yoji Kudo, a lawyer who is familiar with issues surrounding sexually exploitative images. "Even if the image is of someone fully clothed, taking photos that focus on certain parts of the body such as breasts for exploitative purposes should be covered by laws and regulations."
Add TheJapanNews to your Google News feed.