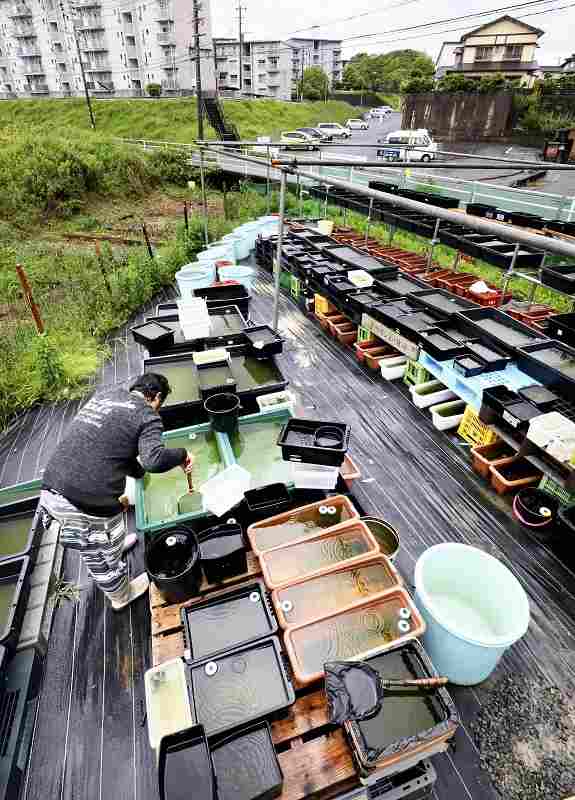 17:51 JST, May 27, 2021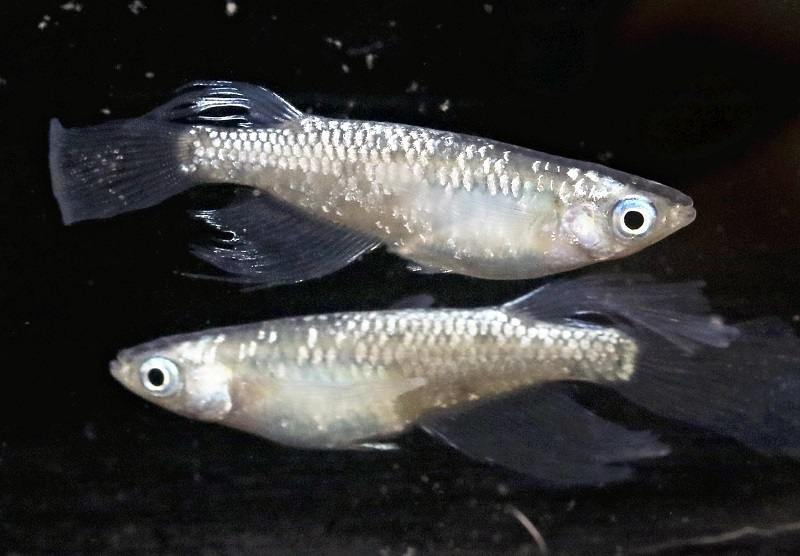 There have been a string of thefts involving ornamental medaka killifish from specialty stores and private homes as the popularity for the killifish grows. They are easy to keep, and many want them as they spend more time at home during the pandemic. Some of the killifish are called "swimming jewels" for their cost, and there have been incidents in which high-end killifish worth ¥5,000 each have been targeted.
100 fish
In April, a man in his 70s was arrested on suspicion of theft for taking about 100 killifish from Medaka Ikka (Killifish family), a specialty store in Nakama, Fukuoka Prefecture, according to an investigation by the prefectural police's Orio Police Station.
"I wanted to buy some, but I couldn't afford it," he was quoted as saying to the police.
He allegedly stole about 100 killifish (worth about ¥270,000) from an outdoor aquarium before dawn on March 26. He had been keeping the killifish at home for ornamental purposes.
The stolen killifish were all high-grade varieties priced between ¥1,500 and ¥5,000, such as "Sanshoku Rame" (¥5,000), a red, black, and white hybrid, and "Ogin" (¥4,000), a bright silver hybrid, the store manager said. After the incident, more security cameras were installed and other security measures were put into place.
In April, a man was arrested in Tatsuno, Hyogo Prefecture, on suspicion of stealing 13 killifish from a store.
Strong online sales
Kazuto Kohama, who lives in Yahatanishi Ward, Kitakyushu, opened the specialty store Ohana Medaka in the same ward last July as a side business. He has been keeping killifish as a hobby and thought they would be popular during the pandemic.
He is selling about 2,000 killifish of about 100 species, priced from ¥100 to ¥100,000 each. He also sells them online, and has about 2,000 registered users. There are about 100 to 200 new registered users per month, and sales are growing.
The Japan Medaka Association in Hatsukaichi, Hiroshima Prefecture, comprising enthusiasts, also saw membership rise to about 270 in fiscal 2020, up by about 70 from a year ago.
"Unlike tropical fish, killifish do not require water temperature control and are inexpensive to keep," said Takayasu Oba, secretary general of the association. Tri-colored or lame fish are popular, and a male and female pair can sell for as much as ¥500,000, he said.
Frauds
There are fraudulent methods used in online auctions.
"There are many cases where the photos on the site mislead people into believing the eggs seen will grow into a high-grade variety," said Takahiro Aoki, who runs medakaya.com, an information site specializing in killifish.
To protect against theft and trouble in buying, he said, "Please keep your eggs indoors where they won't be seen, and make sure the seller is trustworthy when you buy from them."
Add TheJapanNews to your Google News feed.