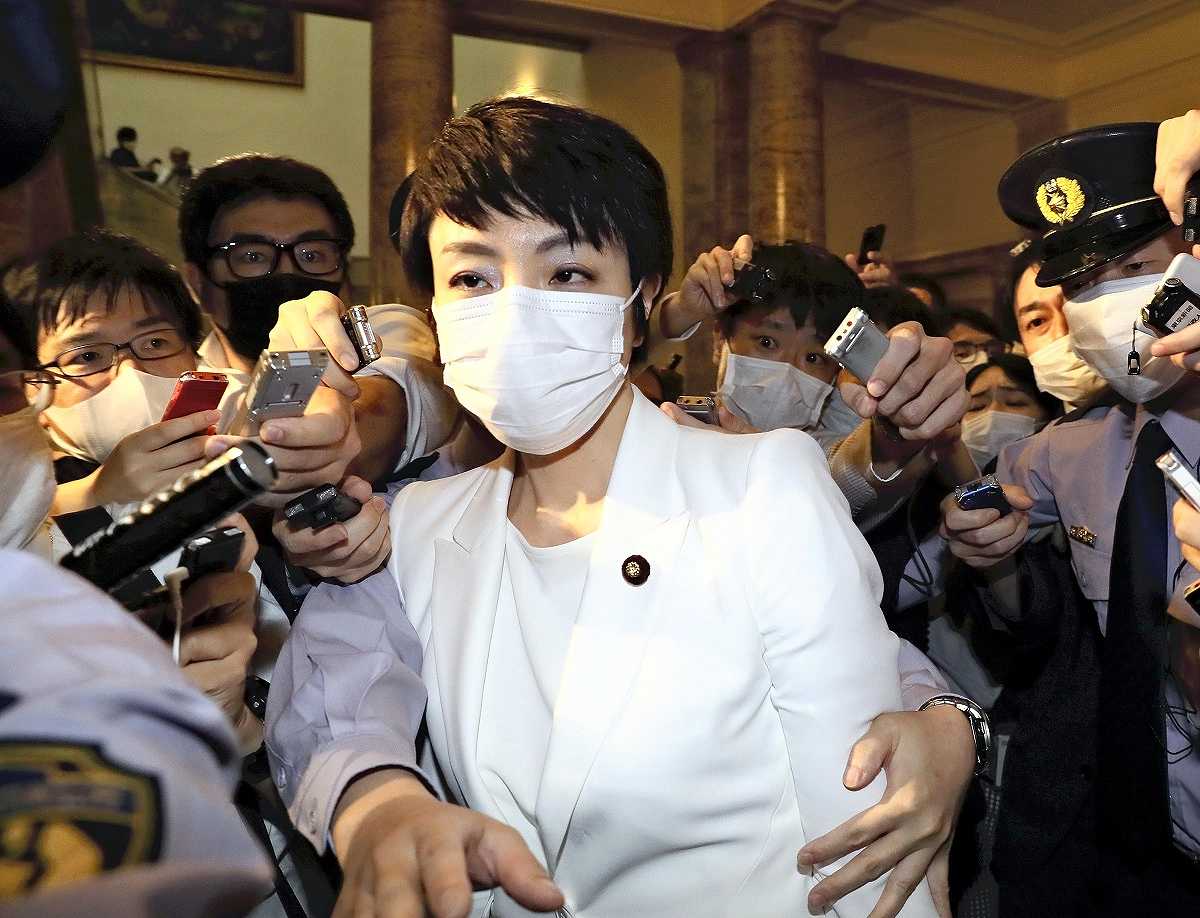 15:32 JST, January 22, 2021
In response to House of Councillors member Anri Kawai being found guilty over a large-scale vote-buying scandal, the ruling parties are calling for her resignation, trying to fend off public criticism against themselves.
Kawai, who illegally gathered votes for her campaign in the Hiroshima prefectural constituency in 2019, has already left the Liberal Democratic Party but still belongs to the party faction led by LDP Secretary General Toshihiro Nikai. The coalition is casting a stern eye on the faction, which has been tainted by a series of "politics and money" issues.
"Politicians must act properly so as not to be suspected," Prime Minister Yoshihide Suga said Thursday at a press conference at the Prime Minister's Office.
However, Suga did not make mention of whether Kawai would resign nor the responsibility of the LDP, which had supported her. But Keiichi Ishii, secretary general of LDP's coalition partner Komeito, went a step further by saying, "Shouldn't she resign from the Diet as she caused great distrust in politics?"
Her resignation began to be openly discussed over concerns that the matter of "politics and money" would further intensify public criticism of the government and ruling parties, which are already being criticized for their inept handling of the surge in coronavirus infections.
"The people will give up on us if we don't take a strict stance," said a former cabinet member in the LDP.
If Kawai resigns by March 15, a by-election will be held in the upper house's Hiroshima prefectural constituency on April 25 under the Public Offices Election Law.
As the LDP is expected to be on the backfoot in the Nagano constituency, where by-elections are scheduled for the same day, the party expects to "rely on the conservative Hiroshima constituency to secure one win and one loss" in the elections, an LDP official said.
Kawai is a special member of the Nikai faction, whose secretary general and former Agriculture, Forestry and Fisheries Minister Takamori Yoshikawa was recently indicted without detention on charges of bribery.
A veteran LDP lawmaker said coldly that the faction "will now get payback for expanding carelessly."
Asked about Kawai, Nikai said Thursday, "I would like to refrain from commenting on the matter before the case is finalized."
Add TheJapanNews to your Google News feed.