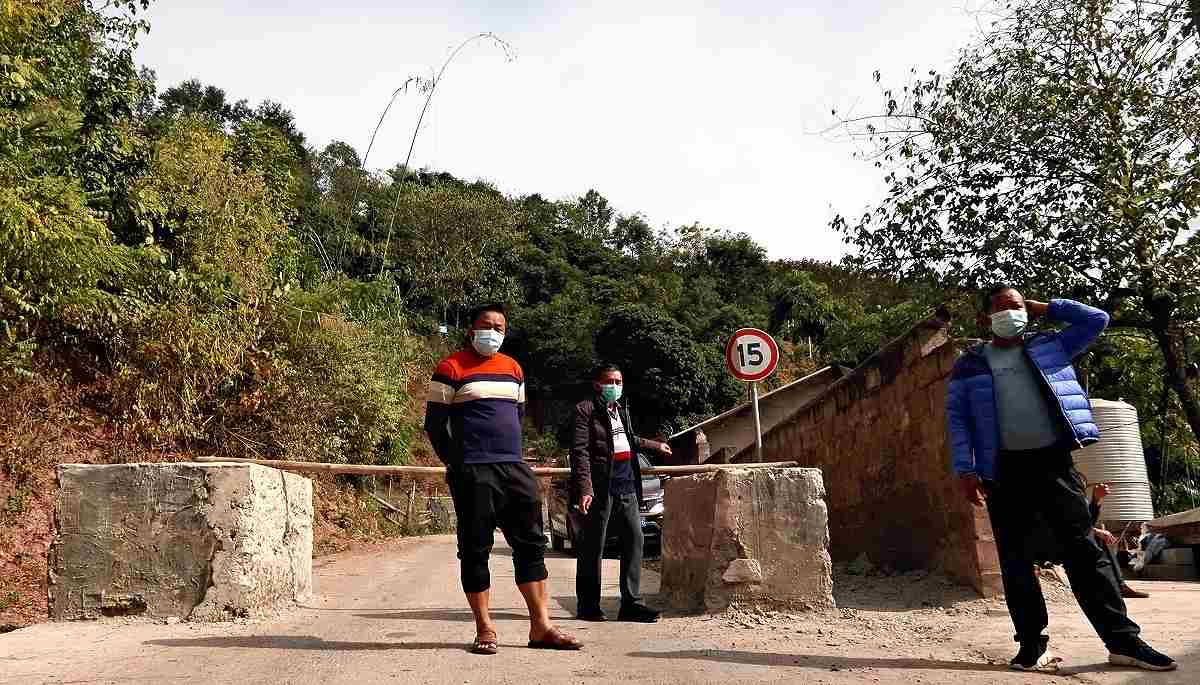 15:09 JST, January 23, 2021
TONGGUAN, China — Located a little more than 100 kilometers north of Pu'er in China's Yunnan Province, known for the production of high-grade tea leaves, the mountain town of Tongguan has drawn attention from World Health Organization experts among others, as they suspect it might hold clues to the origin of the novel coronavirus.
In 2013, the Chinese government-affiliated Wuhan Institute of Virology isolated RaTG13, which has a 96% genetic match with the novel coronavirus, from bats living in a mine in the town.
Heading for the mine, we drove deep into the mountains. After an hourlong drive along a winding road, we encountered nine men blocking the road with a 5-meter-long wooden stick who said they are residents of the area.
"From here on, you won't be allowed to continue without a city ID," one of the men said.
I initially thought this restriction was an instruction from the Chinese authorities reluctant to allow foreign media to cover the mine. However, the man said: "This is a quarantine measure against the novel coronavirus. We've tried to restrict the entry of outsiders into the village."
According to a report by the Wuhan institute, which was published in the online edition of the British science journal Nature in November last year, workers cleaning up bat feces in the mine shaft had developed severe pneumonia one after another in 2012, resulting in some deaths.
The mine is already closed, but for the residents of the surrounding area, this is not a matter of the past.
"Everyone knows it's a mine of death," said an elderly member of the Hani ethnic minority. "No one goes near it."
A 60-year-old woman became frightened at the mere mention of the word "bat" and murmured, "Who would go to such a place?"
It is one year Saturday since a lockdown was imposed in Wuhan, Hubei Province, where infections with the novel coronavirus first spread. In late January, an international WHO team plans to launch a full-scale field investigation in the city.
Add TheJapanNews to your Google News feed.