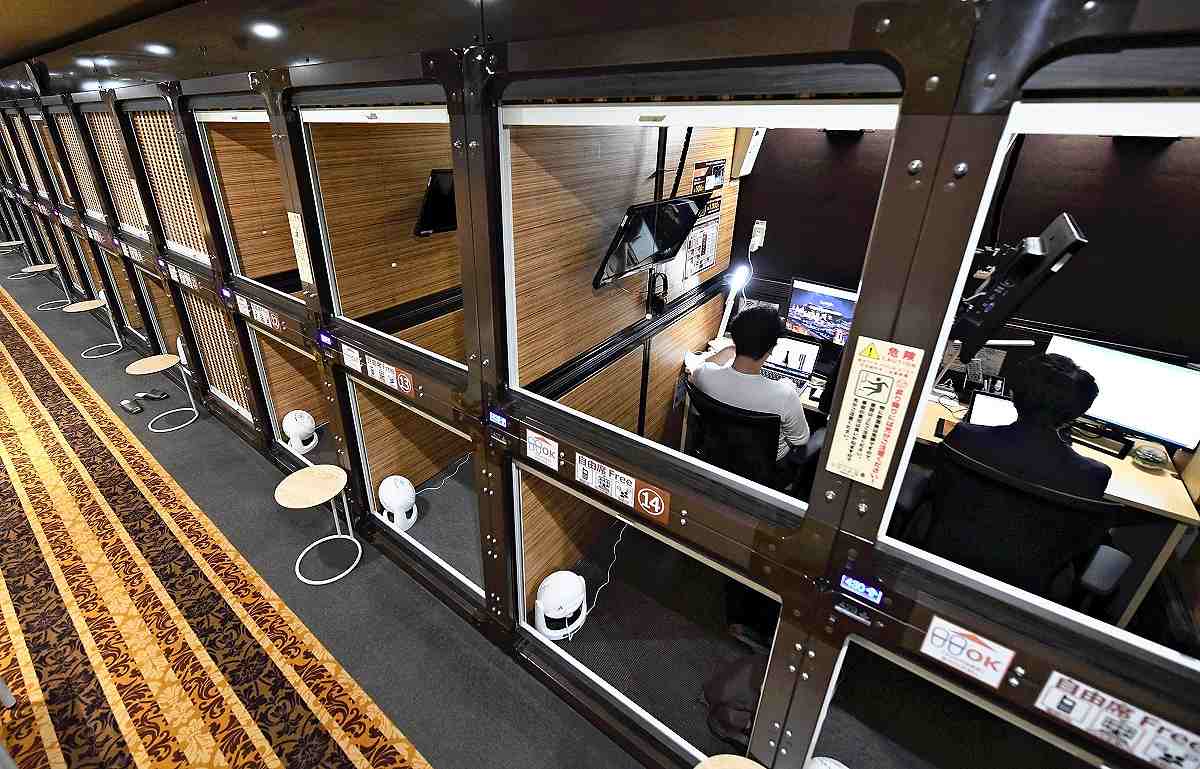 12:27 JST, January 9, 2021
More and more train stations and commercial facilities are offering individual private workspaces for rent to meet the demand of those wishing to work in an isolated environment.
Workspaces of this nature are expected to become part of a new way of working amid the novel coronavirus crisis as they not only provide a reduced infection risk but are also convenient for those who find it difficult to work from home.
■ Time-saver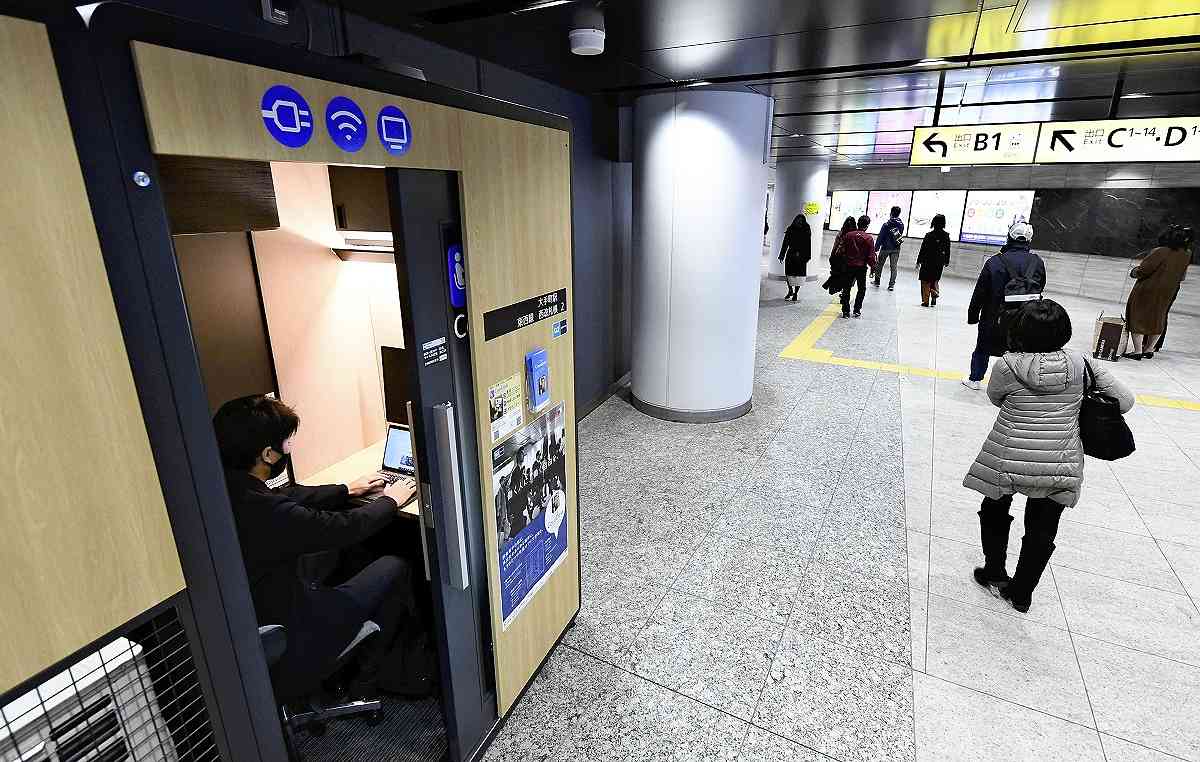 Toshiya Sato, a company employee from Matsudo, Chiba Prefecture, made use of one of the private workspaces available at Tokyo Metro's Otemachi Station on Dec. 25. The cubicle, which is 2.3 meters high, 1.1 meters wide and 1.9 meters deep, is equipped with a desk, a chair, an air conditioner and WiFi internet access. The workspace can be used for a fee of ¥250 every 15 minutes.
Despite many people passing the cubicle as they make their way through the station, almost none of the outside noise penetrates the space once the sliding door is closed.
"I was able to concentrate on my work while taking full advantage of the fact that I was in such a prime location as the center of Tokyo," Sato said with satisfaction.
Sato made use of the cubicle for an hour, taking part in an online meeting with a client and enjoying a lunch he'd brought in.
"Not only did I save time by not having to go back to the office, but by avoiding contact with others, I was also able to safeguard against infection," he said.
The cubicle is one of 47 posted mainly in Tokyo Metro stations that were provided by major office equipment manufacturer Fuji Xerox Co. These workspaces now boast about 100,000 registered members and are used for myriad purposes including job interviews, document organization and conducting online English conversation classes, according to the company.
■ Kicked off by Olympics
Sales of these workspaces has been on the increase since the summer of 2019, when the government began promoting teleworking as a means of easing traffic congestion that was forecast for the Tokyo Olympic and Paralympic Games. Although the Games have been postponed, the novel coronavirus crisis has only served to further increase the use of such workspaces.
Telecube Services Co. has 127 workspaces available at stations along the Odakyu, Seibu and Keisei lines, supermarkets and convenience stores in Tokyo and neighboring Saitama and Chiba prefectures. The company, thanks to investments made by a number of companies including Mitsubishi Estate Co., has plans to increase its number of available workspaces to 1,000 by March 2024.
East Japan Railway Co. also has plans to establish 1,000 similar workspaces by around that same time. The company will set up these spaces in residential areas and smaller cities to serve those in such areas who wish to telecommute outside of their homes.
■ Blending work and luxury
Pasela Co-work, a private workspace company based in Shinjuku Ward, Tokyo, opened in November last year after converting a portion of a capsule hotel into private cubicles for telecommuters.
The hotel closed for about two months after the government declared a state of emergency in April last year. When the number of guests did not recover after reopening, the facility made renovations to one of its floors, creating 17 telecommuting cubicles.
The hall of rooms looks like a beehive. About 30 customers a day make use of the spaces for a fee of ¥500 an hour, which includes free drinks. Men can also use the hotel's large public bath for an additional ¥500.
"I was able to refresh myself in the bath and my work went well," said a customer from Chiba Prefecture who stayed for about eight hours.
Add TheJapanNews to your Google News feed.