Man Posts Fake Videos of Former PMs Abe, Suga, Using AI Techniques Learned from Creator of Bogus Kishida Video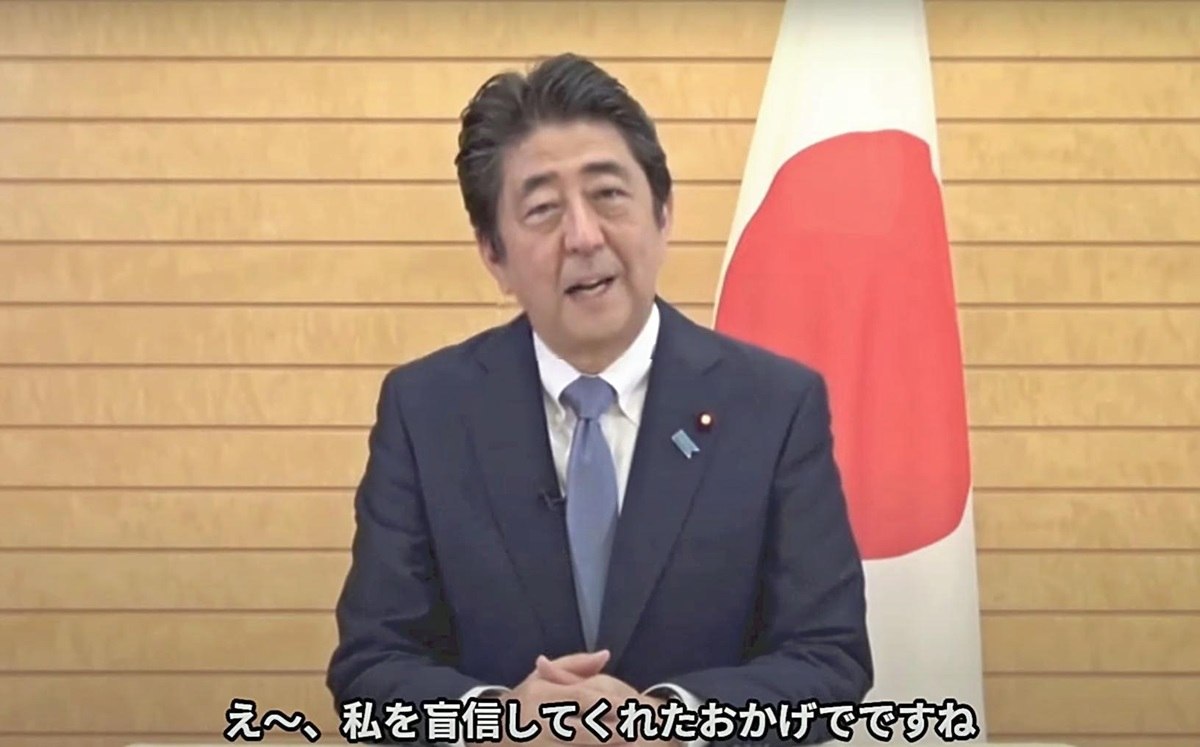 13:19 JST, November 11, 2023
Fake videos of former prime ministers Shinzo Abe and Yoshihide Suga using generative artificial intelligence have been posted online by a man who said he learned how to make them from the creator of a fabricated video of Prime Minister Fumio Kishida that went viral.
Generative AI is now widely available and allows anyone to easily make bogus videos of politicians or other well-known figures, leading to calls for measures to address the situation.
There are already a number of fake videos of Abe, one of which shows the late former prime minister saying, "I want to say what I was hesitant to say while I was alive." In addition, Abe makes a comment about "politicians like me who have strong connections to a religious group in a certain country."
The phony video of Suga has him saying, "I was a small-time politician."
The videos were posted by a 25-year-old man in Hyogo Prefecture who, responding to questions from The Yomiuri Shimbun, acknowledged he used generative AI to create them.
The man said that the other man who created Kishida's fake video, a 25-year-old from Osaka Prefecture, made data that had learned Abe's voice available online, which he then used with other tools to create his video of Abe.
The man said that he was critical of their political stances, and posted the videos in order to "increase hate" among listeners against them.
According to a technology expert, anyone can easily create large amounts of high-quality fake videos by using generative AI, and stressed the need for countermeasures. Observers also pointed the "ethically questionable" act of creating fake voices of the deceased Abe.
Add TheJapanNews to your Google News feed.